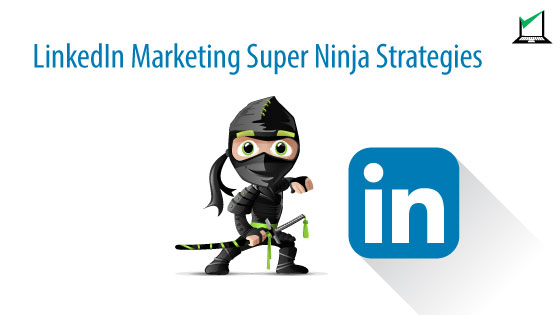 Social Media Marketing is like the Game of Thrones – One of my favorite shows on television right now that has multiple storylines that you just can't keep up with at times.
While many of us are hooked to various storylines, we often overlook the ones that don't seem too obvious, in Game of Thrones, it is the White Walkers, whereas, in the Social Media World, it is LinkedIn Marketing.
For many of us, tackling B2C customers is easy, we are well versed with social media platforms that cater to those needs. Facebook, Twitter, Instagram, Pinterest, our choicest weapons for battle.
But B2B customers are like strange creatures that we just can't penetrate with our usual weapons, we need something different, something alien, it could be like that mystical sword in the Game of Thrones called Valerian Steel, we need LinkedIn Marketing techniques that work.
To help you with this, here are some of the LinkedIn Marketing Strategies that will make you look like a total boss.
Running low on time? Quick Video at the bottom of this post 🙂
Step 1: Pump Up Your LinkedIn Profile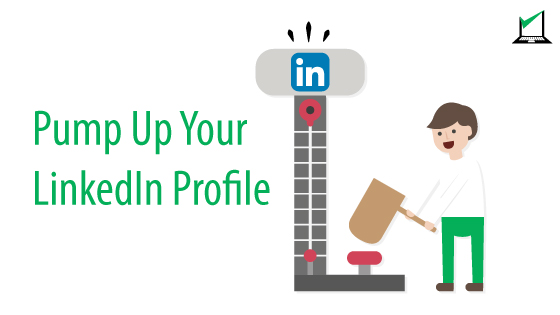 Picture source – Freepik.com
Many people consider LinkedIn like an Online Resume, and in that, they just end up putting their job descriptions and education qualification on their profile and leave it there.
But LinkedIn is much more than that, it is like a Resume that has the power to reach out and pull people to you.
What you need to do is pump up your LinkedIn Profile. LinkedIn ideally has these 6 special features that will help you reach a power profile
Status Updates

Posts

Videos & Presentations

Recommendations & Endorsements

Publications

Projects
So assuming that you have put a professional image (preferably a smiling one – smiling images stand out so don't hesitate to show your Colgate smile) and filled out your education qualification and work experience details (if you have any), you can start by sharing status updates.
Status Updates will help you establish that you are a thought leader in your field. It will further encourage your LinkedIn Community to interact with you.
Heck, you can even go and share your views on your connections status messages as well. As you start engaging with others, it builds your reputation too.
Posts feature in LinkedIn helps you write articles, that you can share on your Timeline. It's like having a blog section on your profile. Here is a little secret, I use LinkedIn to get people on my website, and I don't even need to specially write articles for LinkedIn.
All I do is copy the first few paragraphs of the article that I have written on my website, paste it in the article section of my LinkedIn profile, create a special image for LinkedIn using Canva.com and then type 'Read More' and add a link back to the article on my website.
If you need help using Canva, I have written an article on How to create beautiful images using Canva
This achieves two things, first it makes my LinkedIn profile stand out, and second, it also helps me get traffic back to my website.
Here is a screenshot of how my articles appear on my own LinkedIn Profile.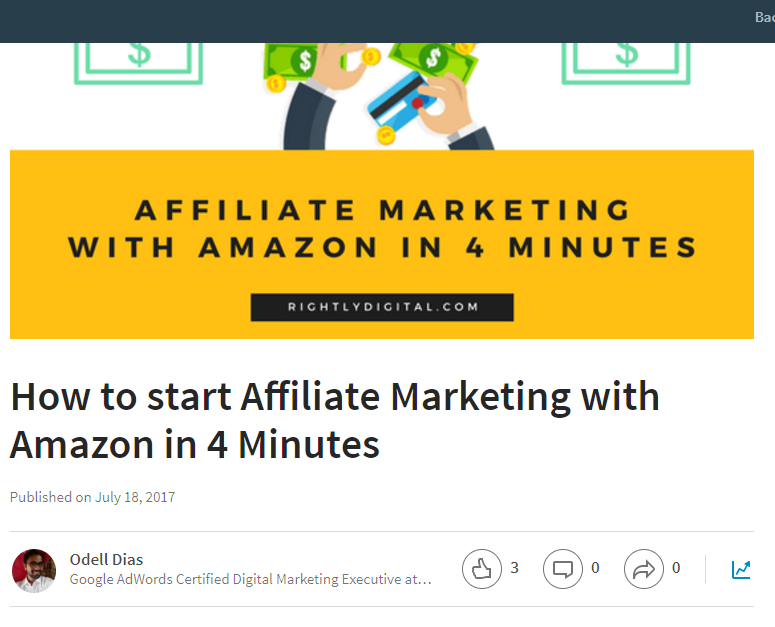 And if you scroll down to the article, I have mentioned 'Read More' and linked it back to my site.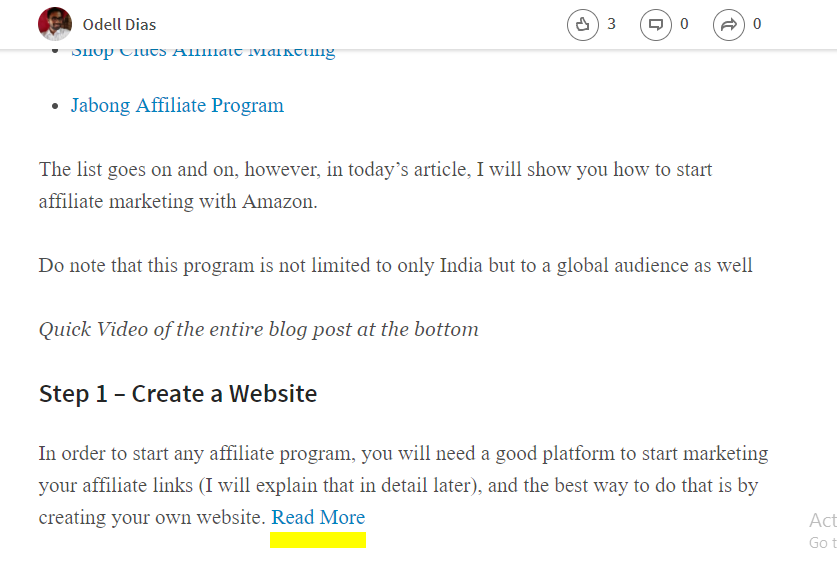 In this manner, I use LinkedIn to drive traffic to my website as well as make my LinkedIn profile looks attractive.
Recommendations & Endorsements is a nifty feature wherein you can write recommendations for your connections based on your past experience working with them.
Want to know the Super Ninja technique to get recommendations? Start writing a recommendation proactively to your connections and then request a recommendation in return, 9 out of 10 times, your connection will respond positively.
To get endorsements, follow the same technique, endorse your connections skills on a regular basis and that will motivate them to endorse you in return.
Remember, marketing is a give and take affair, you give and you will receive, but try to give with the intention of not receiving in return, that will always work out well for you
Publications come into play when you have written eBooks or white papers and you would like to increase downloads or sales for your publication.
You can add these to your profile with live links that track back to your landing pages.
And the last feature is Projects, this comes in handy when you have worked on projects for your company or as a freelancer and you would like to showcase that to the world of LinkedIn.
Step 2: Join Relevant LinkedIn Groups
Picture source – Freepik.com
LinkedIn groups are similar to Facebook groups wherein you can connect with like-minded people in order to create a hub of topics that you're interested.
With the help of LinkedIn groups, you can share your content to a network of people for absolutely free, you can meet other people who are not a part of your direct connections and you can also find out what sort of answers other members in your niche are looking for by monitoring such groups.
Now for the purpose of marketing your products on LinkedIn, things that YOU SHOULD NOT DO, is continuously spam or do self-promotion.
The ninja technique here is as follows:
Sharing useful content that would help the community.

Engaging with other members in the group by striking conversations or asking questions that will generate engagement.

Share your views on other members blog posts or updates too
If you feel certain members could be potential customers, you could message them privately on LinkedIn and discuss your product or service.
A good practice to follow when sharing your content on LinkedIn is to make an excel sheet and list down all the groups that will benefit from your article.
When you post your article in such groups, always add a question or share your opinion about the article so that it encourages the community to share their views too.
Make sure you respond to feedback. This will encourage dialogue and further give your post a boost to be on the top of the group, not only does it help you but it also helps other members increase their profile rank.
Step 3: Turn your profile into a Lead Magnet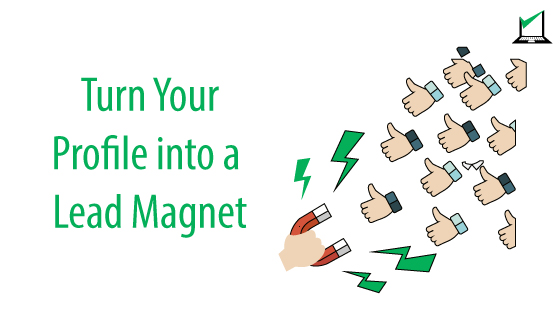 Once you have started interacting with the community on LinkedIn by sharing valuable content or taking part in conversations, it is time to give the community something that will help them gain knowledge and help you acquire leads
You could do this by creating an eBook in return for the user's email address. If you already have a website and have written a few articles, you could consider creating a condensed version of those articles in the form of an eBook.
For example, RightlyDigital is all about Online Marketing, and so far I have written 6 articles related to the same niche.
I could possibly create an eBook that covers all these topics and add it as a free offer on my website in return for the reader's information. This is also a popular lead generation technique
This link can then be shared on my LinkedIn profile and all the digital marketing groups that I am a part of on LinkedIn
Now since I have already built a reputation by following step 1 & step 2, it would surely help me acquire new leads and gain more traffic to my website.
Here is the quick video on the topics I just discussed. If you like the video, please subscribe to our YouTube channel as well 🙂 
Conclusion
LinkedIn does not have to be so scary. With a little work, you can turn LinkedIn into one of your most powerful social media assets.
All you need to remember is always help first, focus on answering questions, don't jump the gun and try selling your products. Once people are ready, they will most likely proactively contact you for help. 
Odell Dias is the founder of RightlyDigital.com where Online Marketing concepts are made easy. He has over 6 years of experience in the Digital Marketing industry, helping brands and individuals alike to achieve their marketing goals. He is known as one of the best digital marketing freelancers for small-to-medium-sized businesses.