You have just created your YouTube channel, added the logo, description, picked out your niche, and even planned what videos you are going to showcase.
But now what? How do you ensure that your content reaches a lot of people and they turn into subscribers super fast?
I know you have asked yourself this question because I have been there too.
In this article, I am going to share some simple, actionable, and powerful techniques that will help you get at least your first 1000 Subscribers on YouTube really quickly.
All of the strategies and techniques are purely organic, so you won't be spending a single penny on paid ads.
Step 1: Complete the Basic Requirements of the YouTube Channel Creation
We are going to start right from the beginning. When you create a YouTube channel, make sure you complete all the basic profile optimization tasks.
Add a logo, cover image, description, and links to your website and social media.
You can use Canva to design a beautiful eye-catching YouTube Channel Cover Image and make sure to write a catchy headline if you want to give your visitors a gist of what your content is all about
This is an example of the YouTube channel Screen Culture. For those of you who don't know, Screen Culture post videos about movie trailers, TV series breakdowns and reviews, game breakdowns, and all things related to movies and TV shows.
Their YouTube Channel Art has a clear and concise tagline that describes their channel.
The point is that you need to ensure your viewers know exactly what your content is about so that you attract the right audience for your niche.
Step 2: Use TubeBuddy – The Free Chrome Extension that will Make Your Life Easier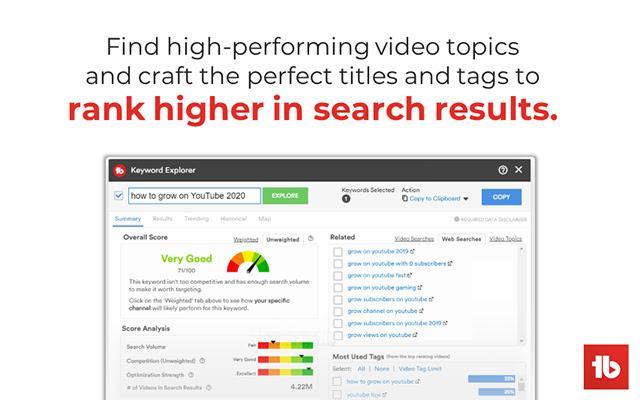 TubeBuddy is a helpful Chrome extension that provides a ton of features. It is used by over 3,000,000 YouTube Creators and Brands.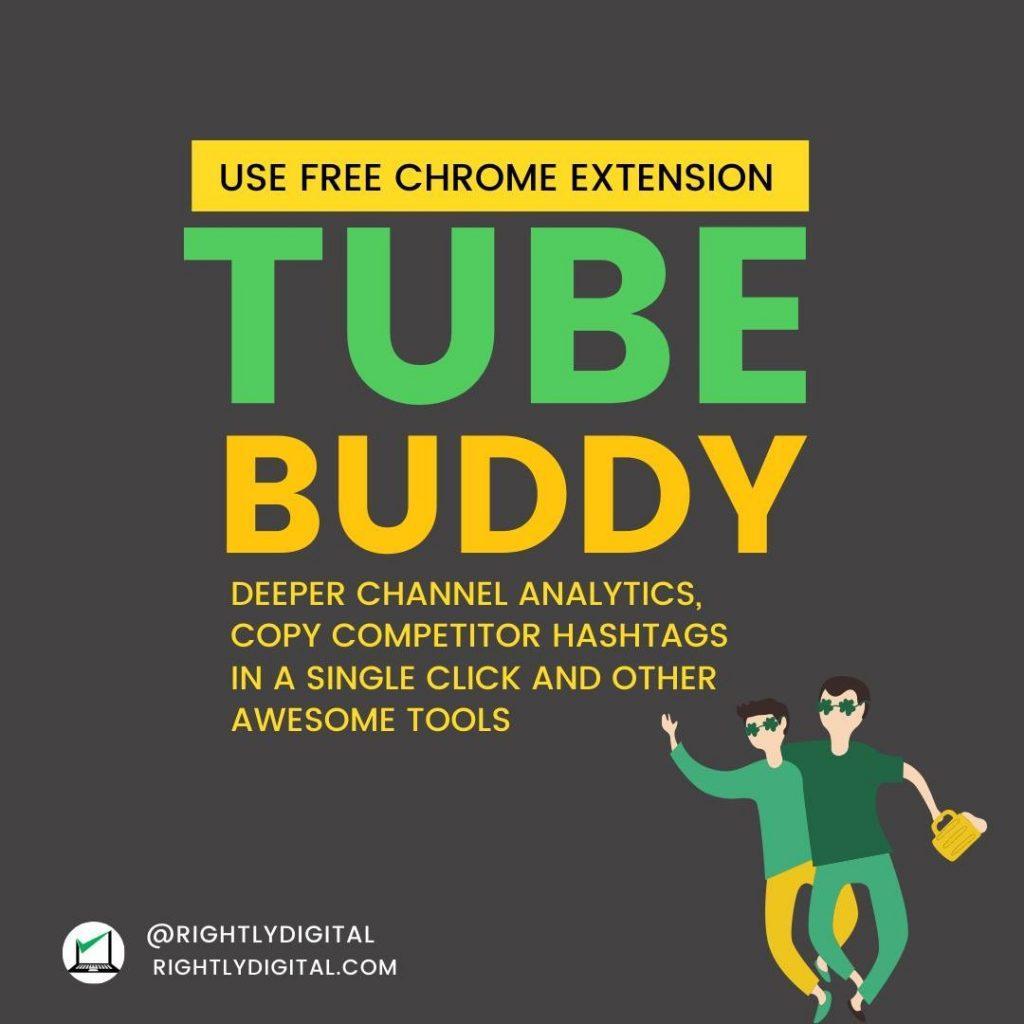 What can TubeBuddy do for you? Here are a few of its features (It's free by the way)
Channel Analytics: You get in-depth channel analytics and best practices to follow while uploading your videos thus saving you a lot of time in the upload process.
Advanced Keyword Research: Get access to keyword research tools that will help you analyze high-performing keywords, give you insight on search topics, and help you create the perfect titles and tags for your videos.
Hashtag Research: Spy on what hashtags your competitors have used and copy it with a single click
A/B Testing for Thumbnails: With TubeBuddy, you can create YouTube Thumbnails while uploading your videos and conduct A/B testing with which thumbnails are performing better.
Promote it to other Social Media Channels: You can promote your videos to other social media channels easily and also get options to optimize your social media presence.
This one single tool will save a lot of your time and help you do research more efficiently.
Step 3:  Write an Engaging Title, Relevant Description, and Hashtags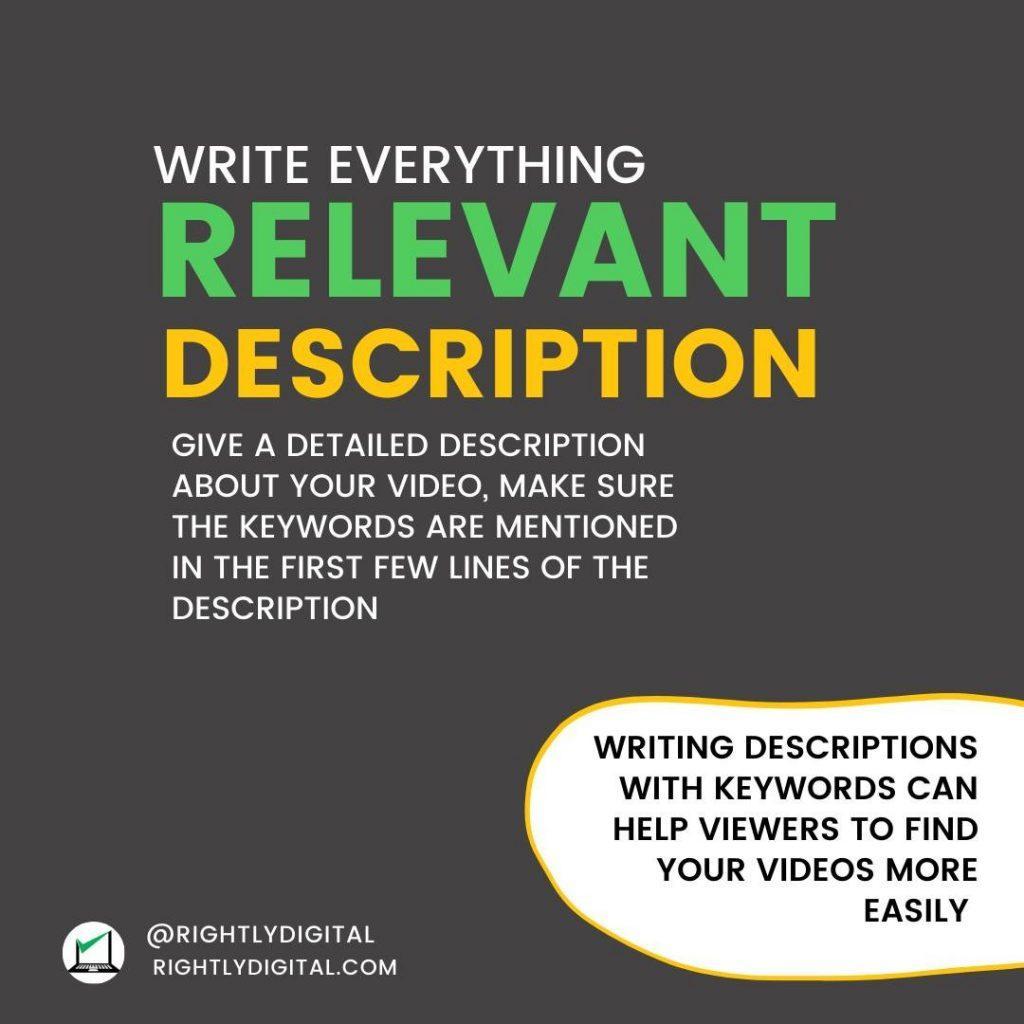 Writing an engaging title and adding relevant descriptions are very important when optimizing your videos to rank well on YouTube.
Describing in detail what your video is about, helps YouTube understand the content. There are several channels that don't take the time out to write descriptions. This is a huge opportunity lost.
Keywords and queries in your YouTube Description help you attract the audience who have been looking for your content. 
As per the YouTube Creator Academy, descriptions help you rank better on search.
When writing YouTube descriptions, keep the following in mind:
Write the way you speak. Don't just stuff keywords in there. Natural language will help you appeal better to both search engines and to humans
Your most important keywords should be in the first two sentences of the description
Your Title should consist of 1-2 Words that describe the video and should be also featured in the description
Make your descriptions useful to your visitors. You can do this by adding timestamps, playlists, references, or anything that they can refer to that enhances their experience.
Add relevant hashtags to the description. Hashtags will help you rank better, but keep in mind, they should be related to the video and don't go overboard with it. YouTube will ignore more than 15 hashtags
TubeBuddy can help you spy on your competitor hashtags as well. So you can see which hashtags are used by your competition and optimize your account accordingly.
Step 4: Be Consistent in Your Video Creation Process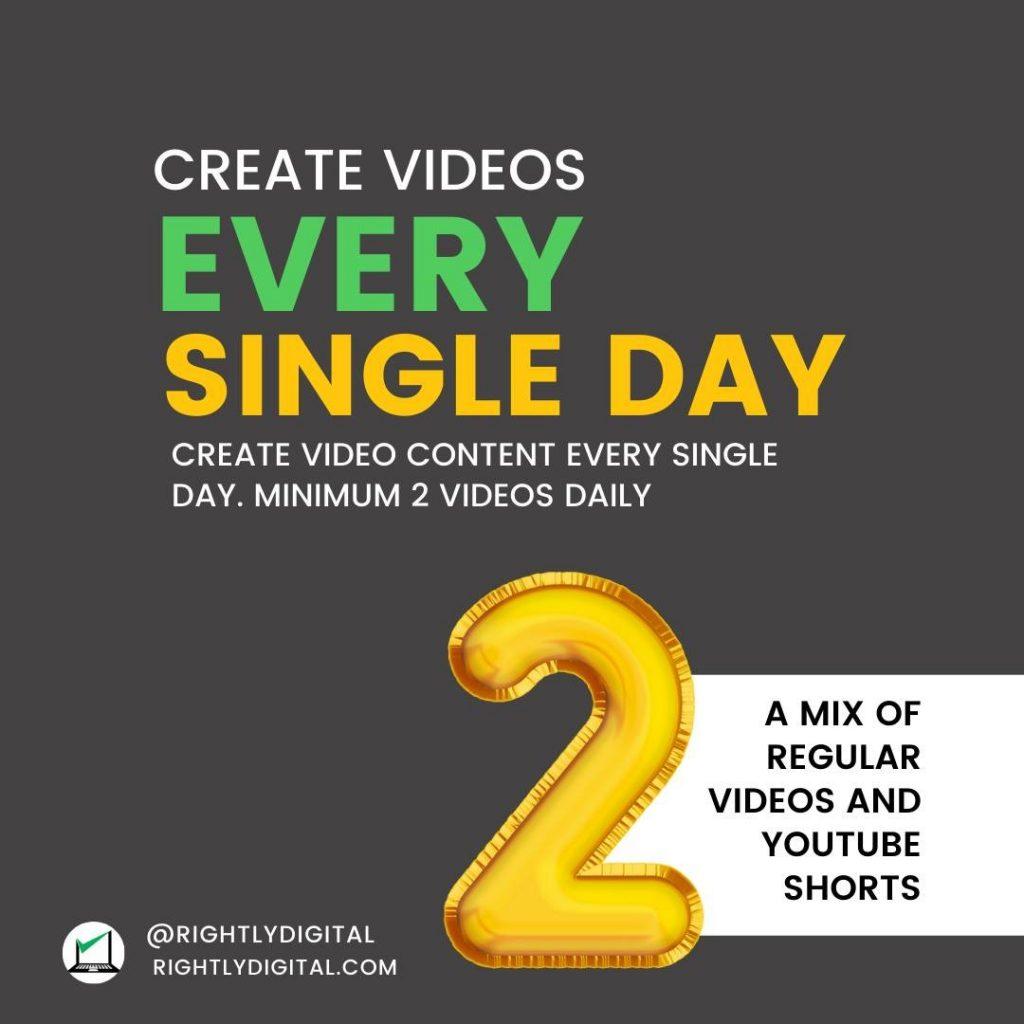 This is very important for you to scale your YouTube channel. YouTube rewards a video based on watch time. So you will need to focus on creating longer videos, at least more than 15-20 mins, that are packed with quality content.
Besides the long-form video, I recommend also creating short vertical videos known as YouTube Shorts.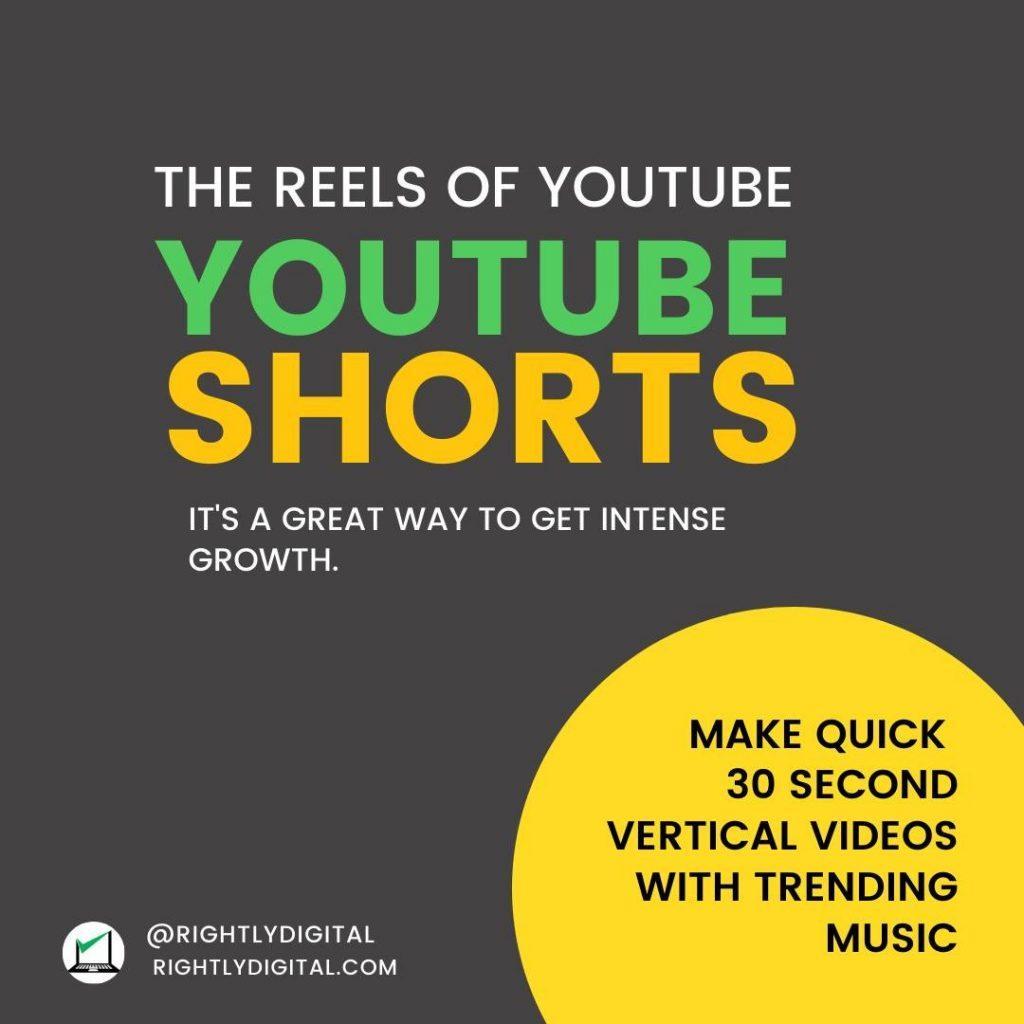 This is YouTube's answer to the rising popularity of TikTok and Instagram Reels. YouTube Shorts are 9:16 aspect ratio videos, lasting for 30 seconds each. YouTube gives you the option of editing the video right from its app as well as adding trending music to it.
YouTube Shorts is a great opportunity especially for new channels to create viral engaging content that delights viewers.
Two summarize, focus on creating two videos every day, one long-form video and one YouTube Shorts video. This is not a hard and fast rule. However, if you try to maintain this target, without compromising on quality, you should see the subscription numbers rise in no time.
Step 5: Create Eye-Catching YouTube Thumbnails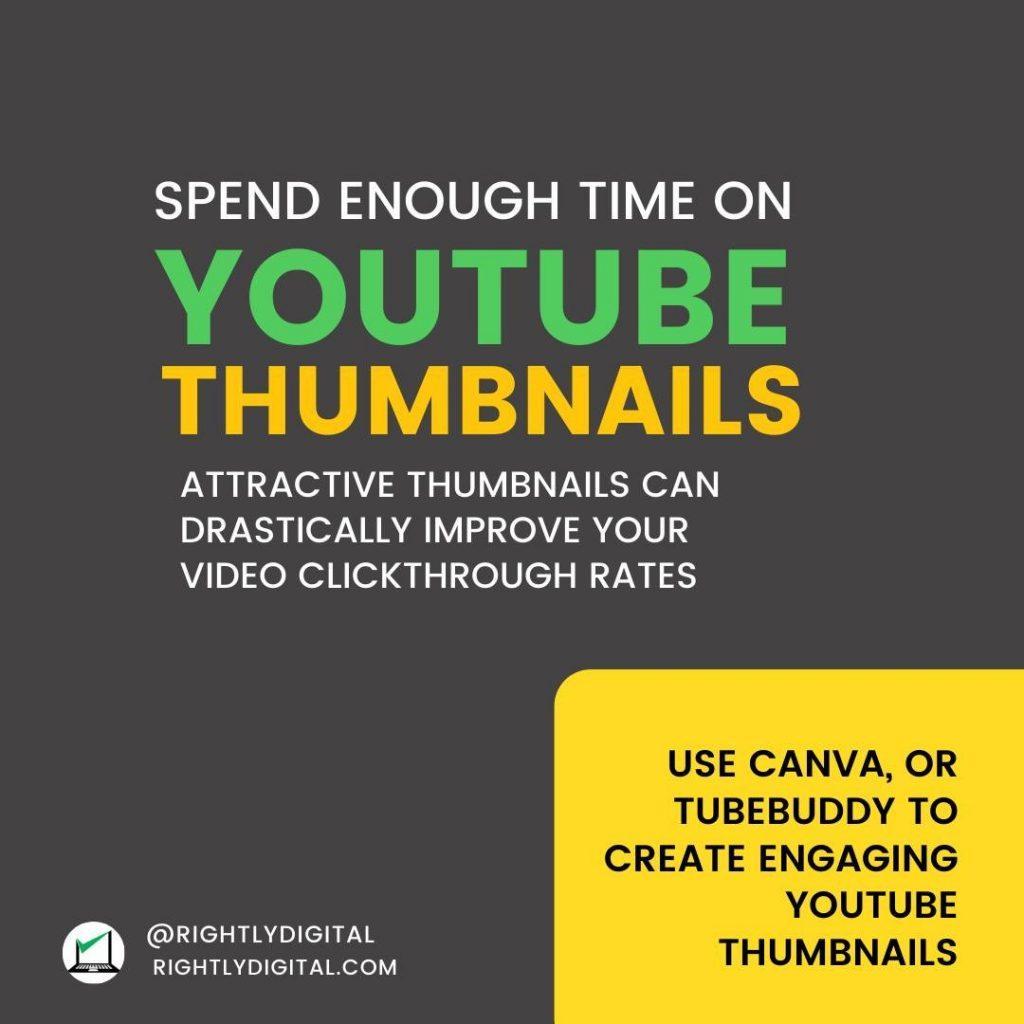 Attractive Thumbnails can drastically improve your video clickthrough rates.
Statistics show that 90% of the most-watched videos on YouTube have custom-designed Thumbnails.
An eye-catching thumbnail generates curiosity while a user scrolls, tend to get more clicks as compared to videos that have bland or normal thumbnails.
There are a number of tools you can use to create YouTube Thumbnails quickly, even if you're not a graphic designer.
My favorite is Canva however even TubeBuddy has an inbuilt option to create Thumbnails while uploading your video
Few things to keep in mind while designing your YouTube thumbnail
It should convey quickly what the video is about
It should not be misleading in any way
Thumbnails are like billboards to your video. Make it grab attention
It should complement your Video Title. Your thumbnail and Title need to work together to tell your story
Step 6: Formula: Watch, Like, Comment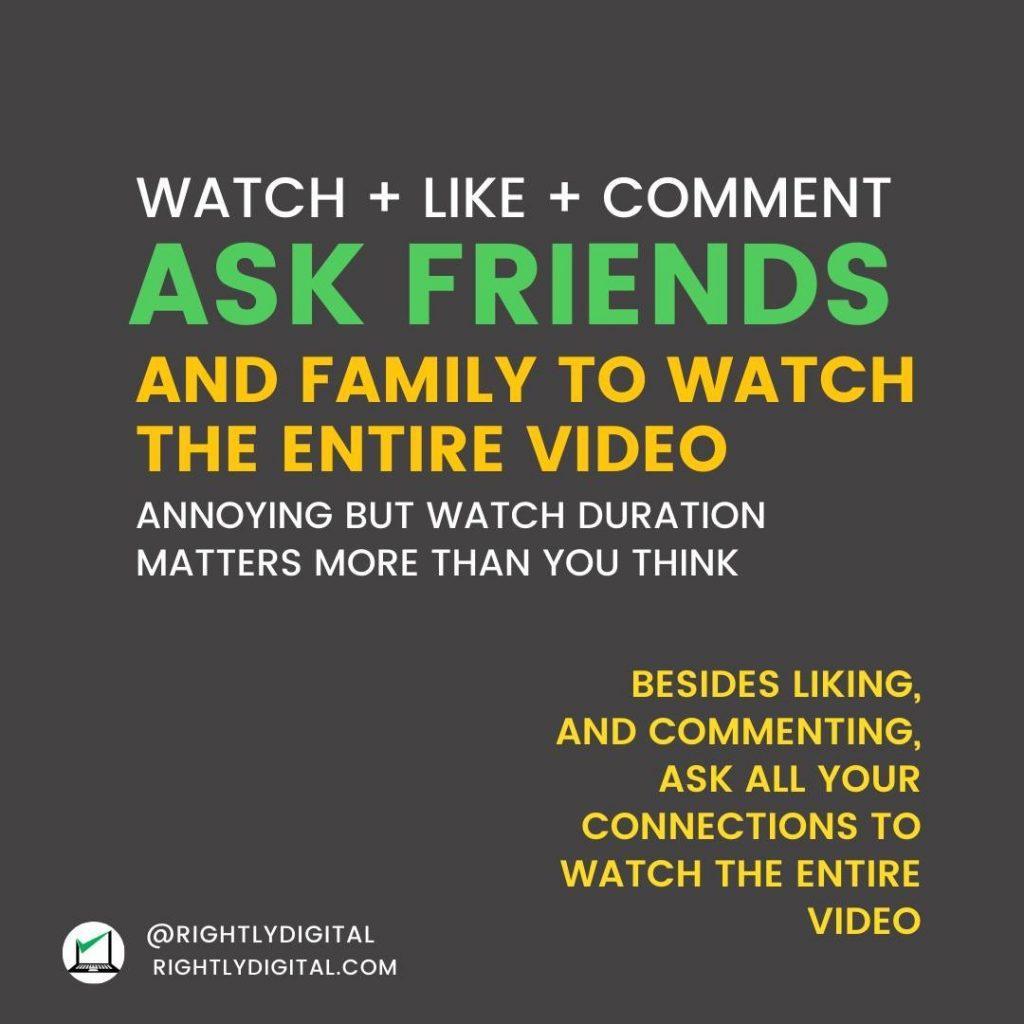 New videos on YouTube enter the discovery mode, what that means is that YouTube will give it a boost in terms of its position for a few days in order to gauge if viewers are really watching and engaging on your video.
This is the opportunity for you to get all your networks to consume your content and engage with it as well.
Remember your first priority is creating quality content. If you create high-quality content, then the next part becomes relatively easy. When you just publish your video, make sure you share it with everyone, you know including all other social media platforms.
Ask your friends, family members, and connections to completely watch the video, to like and comment on the video. This is important as it will tell YouTube that your video is good and it will start showing it to more people.
If your content is really good, you will start generating more views organically and end up getting more subscribers.
Step 7: Ask your viewers to Subscribe to your Channel in Your Video
You may have noticed that a lot of YouTuber's do this, but that is because people need to be reminded that only by subscribing and engaging with your content will they be able to get your future videos on time.
You can even ask your viewers their opinions about the topic you're covering in your video. These types of open-ended questions inspire engagement and it will further boost your video to reach more people
Summary
To summarize the important question on how to get subscribers on YouTube really fast
Complete the Basic Requirements of your YouTube Channel Creation
Write an engaging title, add relevant descriptions and hashtags to your videos
Be consistent in your video creation process. At least two videos per day
Create eye-catching YouTube Thumbnails
The formula for more views is Watch the whole video + Like + Comment
Ask your viewers to subscribe to your channel
Enjoyed this article? Be sure to share it with your connections, and if you want me to help you with growing your brand, I can surely help you as a digital marketing freelancer. Hit the Whatsapp button to get in touch
Odell Dias is the founder of RightlyDigital.com where Online Marketing concepts are made easy. He has over 6 years of experience in the Digital Marketing industry, helping brands and individuals alike to achieve their marketing goals. He is known as one of the best digital marketing freelancers for small-to-medium-sized businesses.