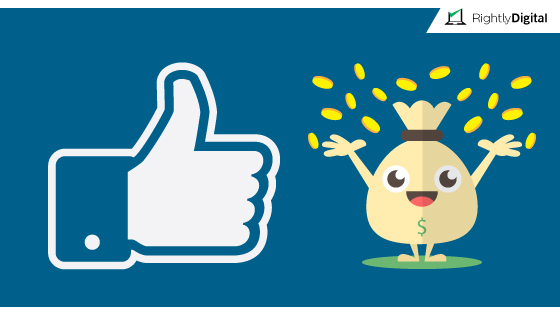 Facebook has become one of the most powerful social media platforms right now with over 2.01 billion monthly active users as of June 2017, that's a 17% increase each year.
So if you were wondering whether Facebook should be excluded from your advertising campaigns, think again.
It has undoubtedly become a force to be reckoned with however many of us who are just getting started with Facebook Marketing, struggle with increasing organic likes on our page.
If you don't want to invest in ads just yet, here are 3 easy steps to increase your Facebook Page Likes, without spending any money on Advertising.
Step 1: Be Consistent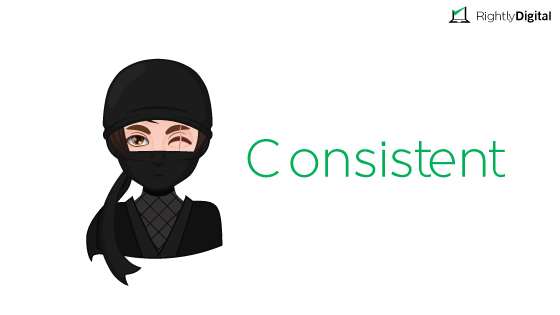 Consistency is the key to success and that holds the same for Facebook too. Make sure you're posting relevant content on your Facebook page daily.
One post on your Facebook page per day will do well. However, make sure that you're posting good quality content which is visually attractive.
People respond to visual content better than text and according to research compiled by 3M, visuals are processed 60,000 times faster than text, so make sure you post content that is coupled with pictures, GIFs, and videos.
For example, if you look at the Rightly Digital Facebook page, I make sure every post has an image or a GIF that will attract the user's attention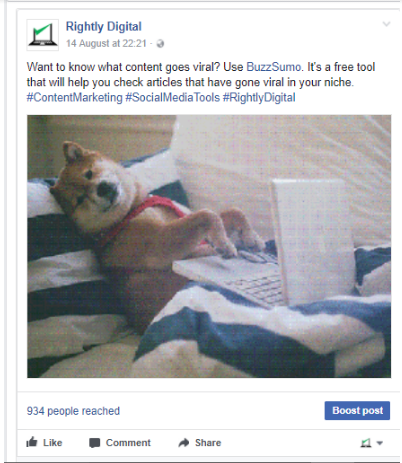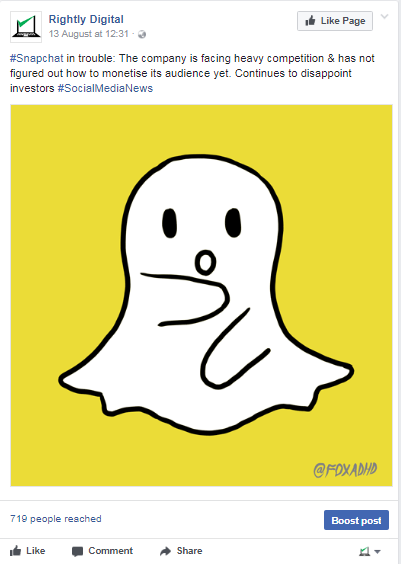 I prefer my images to have a funny tone to it however you can use any style that suits your personality.
If you need help with designing graphics for your content, you can use the free web-based tool called Canva, to design your images.
I have written an article called 'How to create visually stunning graphics even if you're not a Graphic Designer' that will teach you how to use Canva effectively.
Now being consistent does not mean that you overdo it on Facebook. Do not post 3 – 4 posts per day with the impression that this is going to bolster your marketing efforts.
According to Ahalogy, posting on Facebook more than once each day will make it look spammy.
So avoid making more than one post if you can help it.
Step 2: Join Relevant Groups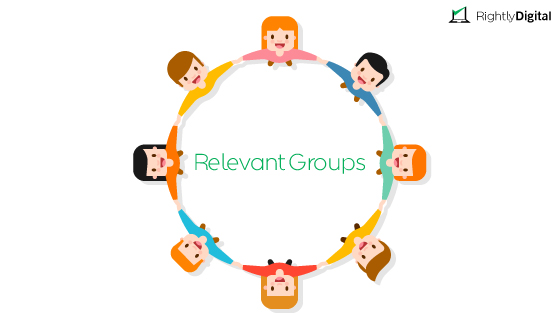 Facebook groups can be one of the most valuable assets to increase your post reach
Join Groups that are similar to your niche and take part in group activities. Share content that will help people out.
For example, my niche is Online Marketing, so I'll join groups that are related to Online Marketing and share my content there.
This ensures that my content is shared with the right target audience.
People who are genuinely interested in digital marketing eventually come back and like my own Facebook Page. This also helps me with diverting traffic to my website when I'm sharing blog posts.
Here is a list of some of the most active Facebook groups that are related to Online Marketing or Digital Marketing.
Now do remember that the point of joining groups is not only to share your content but also to help other people out by answering their questions as well.
Your aim should always be to help others and not share your own content.
Step 3: Engage with other Members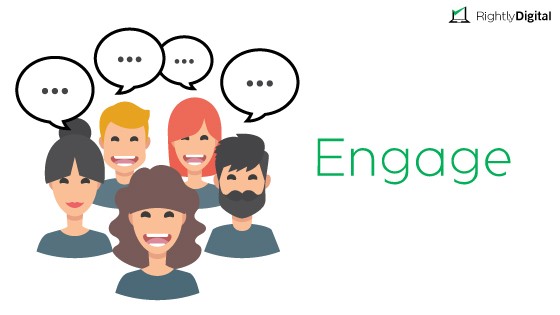 I have mentioned this earlier as well. Once you join relevant groups, don't just stick to sharing your own content but take part in other posts as well.
If people have questions, start answering them, help members out, get to know what type of issues members are facing. This will also give you an insight on what sort of topics you need to write articles on.
If too many members are asking similar questions on a particular topic, you can start researching on that particular topic and prepare content accordingly.
For example, I had noticed that many users were querying about how to add a Facebook Bot on their website across multiple groups, which is why I wrote an article on "How to setup Facebook Messenger Bots on WordPress in 5 minutes"
This article did extremely well garnering 50 Shares on Facebook and a load of comments too.
Now before I conclude, I invite you to take part in this short quiz, and if you enjoyed the quiz, you can let me know in the comments, and I will write an article on how to create one for absolutely free.
You can play without creating an account to save on time
Here is a quick summary video of the article 🙂
Conclusion
Facebook has become a powerful asset when it comes to digital marketing.
The best way to gain likes on your Facebook page is by sharing quality content in the form of visuals consistently and by leveraging Facebook Groups.
Always keep the aim of helping people out and not just sharing your own content, and you will start seeing your page grow in no time.
Odell Dias is the founder of RightlyDigital.com where Online Marketing concepts are made easy. He has over 6 years of experience in the Digital Marketing industry, helping brands and individuals alike to achieve their marketing goals. He is known as one of the best digital marketing freelancers for small-to-medium-sized businesses.