That's correct, you read it right. Now you can create a podcast on your phone in just 5 minutes.
You don't need any fancy equipment, you don't need to hire a professional audio editor, you don't need a studio room, none of that.
And the best part is that you don't have to pay any money for hosting, you can record your podcast and publish it for free.
All you need is a smart phone with decent internet connection and your solid.
I created this podcast in under 5 mins from my phone without any special equipment (or any script :O)
But now you may ask me, what about getting the podcast uploaded on all those different podcast platforms like Spotify, Google Podcasts, Apple Podcasts and so on?
Well, YOU DON'T HAVE TO WORRY ABOUT THAT EITHER. It will all be done for you for free! Isn't that amazing?
Well fine, I'm not going to keep you waiting and go on and on about Why Podcasts are amazing, (FYI, In India itself, the podcast listener base was at 40 million by end of 2018, a 58% rise from the year before) and just cut to the chase.
Here are the steps to create a podcast in just under 5 Minutes on your smart phone
Step 1: Download the Anchor App on Your Smart Phone
Just head on to the playstore if you're on Android or the app store if you're an iphone user and download this Free App named Anchor.
Link for Android user's here: Anchor for Android & iPhone user's click here: Anchor for iPhone.
Once you download it, just sign up for a free account. What is Anchor, do you ask? Let them explain it for you.
"Anchor is an all-in-one platform where you can create, distribute, and monetize your podcast from any device, for free."
That's right, Create, Distribute & Monetize for Free.
Step 2: Record Your First Episode
The app has a very intuitive program, once you set it up, just tap on the plus icon at the bottom.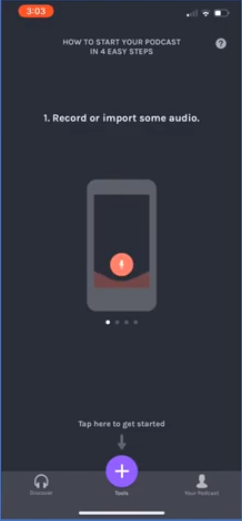 Once you click on that, you will get a number of options, simply click on the record symbol to start recording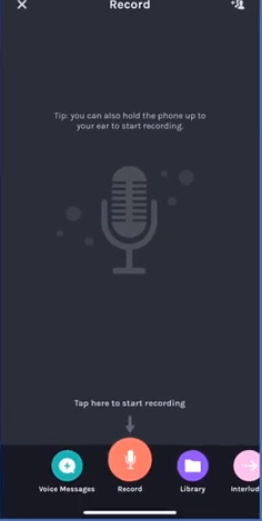 Make sure you have a script ready, and if you don't that's okay too, however make sure you know what you're talking about. Once you finish recording, hit the stop button.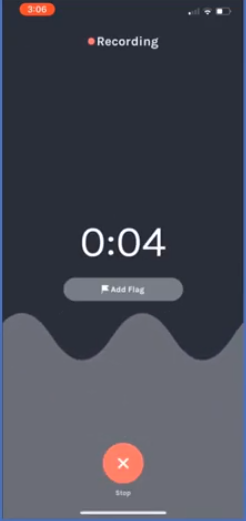 Step 3: Edit your Podcast
Here is where all the nifty features of the Anchor App comes in to play.
You can click on the Add background option to add royalty free background music to your podcast from within the app itself.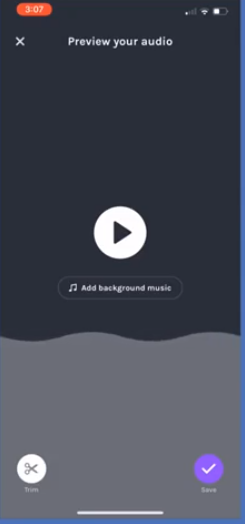 There are a number of different genres you can choose from depending on the type of content you're creating.
Just simply choose the tune you want and click the plus option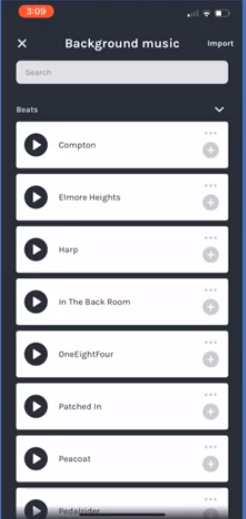 The anchor app will add the music to the audio smartly by starting with the music first with full volume and then it will naturally turn the volume down as you start talking.
Once you do that, you can name the segment of your episode, you can add multiple segments in one episode. Like the end of your podcast, or a word from your sponsors, etc.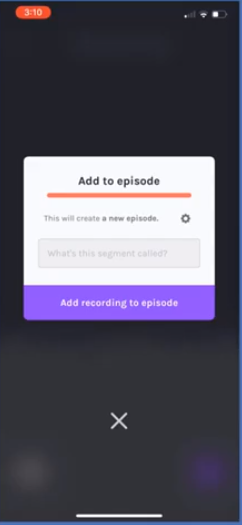 Then once you have previewed your podcast hit on Publish.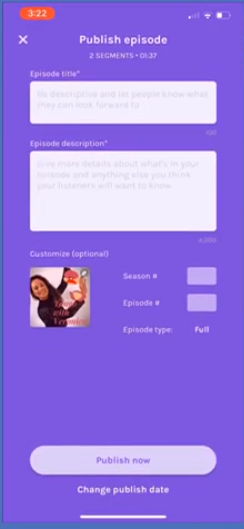 Step 4: Publish your Podcast & Share
You will get a few options here, add the title of your podcast and a short description about the the content of the episode.
Anchor gives you the option to upload your own background image for the podcast channel. You can use free graphic design tool like Canva to make your custom image or you can use the anchor interface to choose a background image and add text as well.
If you don't know how to use Canav read my article on How to use Canva like a Pro. It's really simple and easy to use. Also, note podcast directories use the custom size of 3000 X 3000 pixels as an image for the cover art.
Once that's done, add the episode numbers and the season number. Do not add the episode numbers in your title, because anchor gives you that option in its interface.
Add episode tags for your podcast, this will help you improve its SEO, you can select a maximum of 5 tags. Choose tags that are relevant to your content.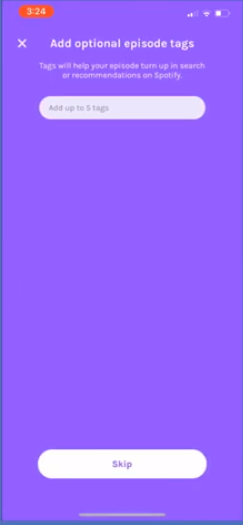 Hit on publish and share it on Social Media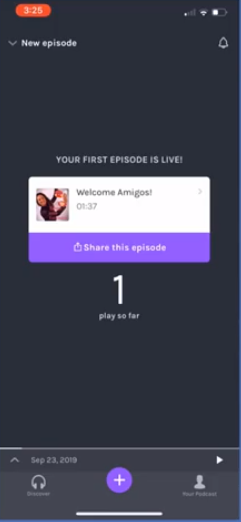 At this point, your podcast is only on the Anchor app and not distributed to other apps yet, you will need to go through a few steps to ensure it get's distributed to other apps as well.
Step 5: Fill out the Distribution Section
Select the option 'Your Podcast' and then click on edit podcast settings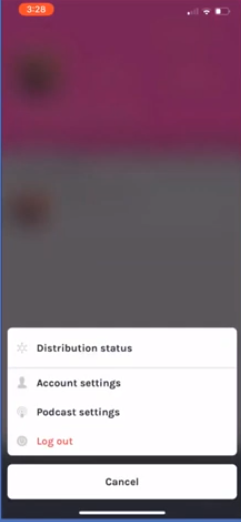 Then upload the cover art that you had previously created for your podcast.
Then fill out the podcast description and category in detail. This is important because it will attract users to select your podcast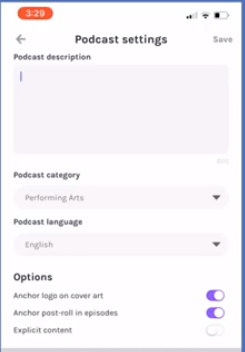 Select save hit the analytics option and click on distribute everywhere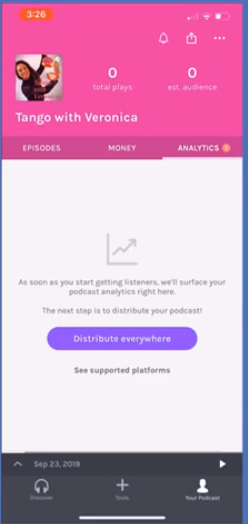 Do note that it take a couple of weeks for your podcast to appear on other platforms. And that's all that there is to it. Congratulations, you just created your own podcast.
Conclusion
Creating podcast are now really easy. You don't have to be tech savvy or need a big studio with expensive distribution or hosting costs. Podcasts are gaining momentum, so it's high time to add it to your marketing mix.
Odell Dias is the founder of RightlyDigital.com where Online Marketing concepts are made easy. He has over 6 years of experience in the Digital Marketing industry, helping brands and individuals alike to achieve their marketing goals. He is known as one of the best digital marketing freelancers for small-to-medium-sized businesses.