Digital Marketing is an ever-changing field. The speed at which technology is transforming calls for a disciplined approach to tackling business challenges.
In order to get your business started and then stay ahead of the competition, conducting a SWOT analysis is absolutely necessary.
It is a method of structured planning that can be applied to a business, a product, industry, place or even an individual for that matter.
In the field of Digital Marketing, applying SWOT analysis while starting your business or assessing a product could help you understand where you stand and how to capitalize on the vast amount of opportunities within your industry.
SWOT analysis needs to be done even before you consider spending any money on a marketing campaign.
In fact SWOT analysis can be applied not only for Businesses or Digital Marketing Agencies, but at an individual level as well.
So let's find out a little more about what SWOT analysis is and how we can apply it in the Digital Marketing spectrum.
What is SWOT Analysis in Digital Marketing
SWOT analysis stands for Strengths, Weaknesses, Opportunities, and Threats. It is the strategic planning of your company, product, business, or industry by listing down these four characteristics.
These 4 characteristics are divided into two factors – Internal and External.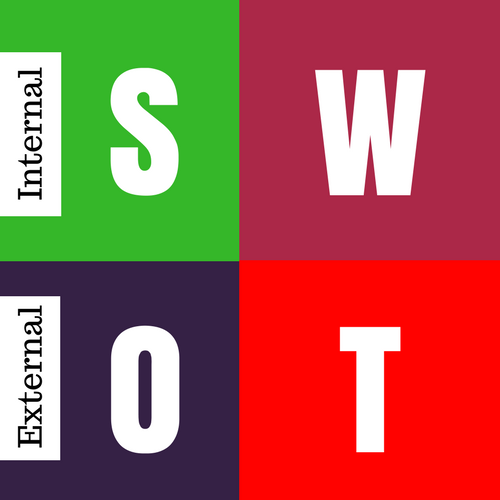 Internal Factors
Internal factors are the strengths and weaknesses of your business, product or service. It could be the quality of your product, its unique selling proposition, the strength of your team, your marketing strategy and so on.
You need to list down the strengths and weaknesses in those specific columns. It is up to you to decide as to what you consider strengths and weaknesses during your analysis.
The internal factors are something that we have direct control over. These are things that can be improved or changed as it applies internally to us.
External Factors
Opportunities and threats come under the external category of the SWOT analysis. These are things that you may not have direct control over however by understanding the opportunities and threats in your market, you could indirectly affect your business by making the necessary changes in your approach.
Opportunities and threats could be the amount of competition that you have in the industry or the need for services that no one is currently providing that you possess.
How to Conduct SWOT Analysis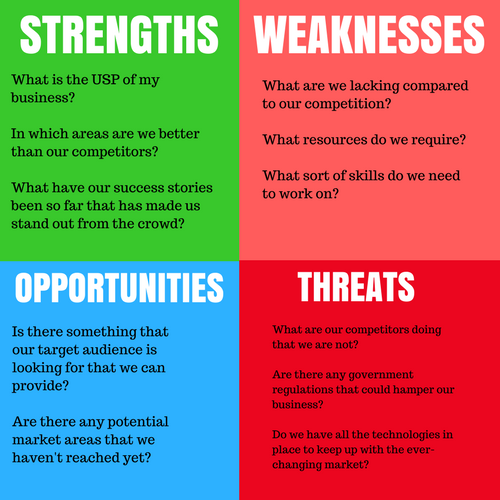 While conducting a SWOT Analysis, it is very important that you be honest with yourself and ask the right questions.
In order to ask the right questions, you need to pick the right people in your team. Your team should comprise of people who posses diverse expertise in their field in order to get a complete picture of your objectives.
Don't just pick a team of people who agree all the time. People with different opinions will reveal insights that would otherwise go unnoticed.
Your questions can then be tailored to follow the four elements of SWOT: Strengths, Weaknesses, Opportunities, and Threats. Here is an example of how it looks
Strengths
What is the USP of my business?
In which areas are we better than our competitors?
What have our success stories been so far that has made us stand out from the crowd?
Weaknesses
What are we lacking compared to our competition?
What resources do we require?
What sort of skills do we need to work on?
Opportunities
Is there something that our target audience is looking for that we can provide?
Are there any potential market areas that we haven't reached yet?
Threats
What are our competitors doing that we are not?
Are there any government regulations that could hamper our business?
Do we have all the technologies in place to keep up with the ever-changing market?

Put them together and Prioritize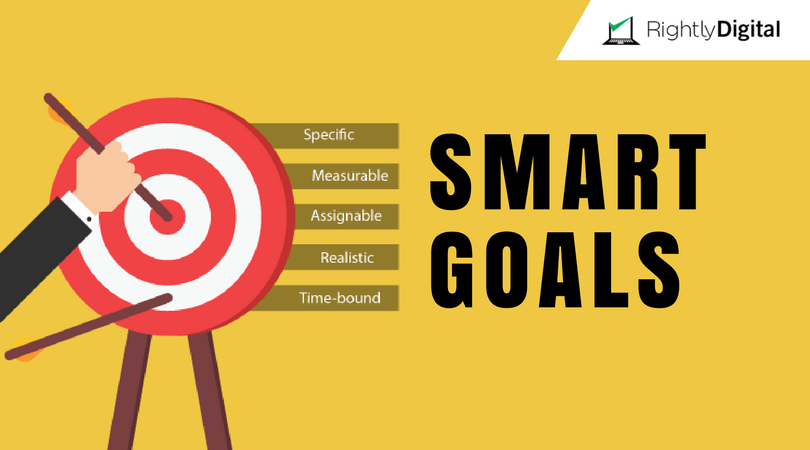 Once you have answered all of these questions with the help of your team, you need to put them together and start working on your goals based on their priority. Some aspects of your SWOT analysis may require more immediate attention compared to others.
For example, if you find out that you need to get certain government regulations in place for your agency, you might want to start working on that first and then systematically move on to the next objective that needs your attention.
Once you have completed your SWOT analysis, it is important to start working on them with the implementation of SMART Goals. 
SMART stands for goals that are specific, measurable, assignable, realistic and time-bound.
In the digital marketing spectrum, let us say after conducting a SWOT analysis, you find out that your website is lacking in 'How To' articles and you wish to create quality content in order to get more traffic to your site.
You might assign your content writing team with a specific target in mind by creating SMART Goals for the team.
This would also give them a clear framework to work with. If you don't have a team, you could create SMART goals at an individual level too.
For example, you could create a plan wherein you are required to write 4 articles a month, that is 1 article every week, on specific topics such as
i)  How to promote your event on Social Media for Free
ii) How to Increase your Facebook Page Likes without Spending Any Money on Advertising
iii) How to start Affiliate Marketing with Amazon in 4 Minutes
iv) How to Think of Content Ideas for your Blog at Lightning Speed

I have given myself a realistic time-frame of 1 week for each article based on my skillet and other factors. In this manner, I have an action plan with a goal in mind that is achievable.
Similarly, you can conduct SWOT analysis for your Social Media pages by asking yourself similar questions and then assigning SMART goals to achieve your target. I have created a checklist of questions that you can ask while conducting SWOT Analysis for Free. You can download it here.
Conclusion
A SWOT Analysis is extremely important if you want to achieve your goals in a structured systematic manner.
Conducting a SWOT Analysis will give you insight on what works well for you and what you need to focus on to achieve your marketing goals.
Use SMART Goals after you have finished preparing your SWOT Analysis.
If you're looking for Swot Analysis for Digital Marketing Agencies, or you are a private company looking to conduct Swot, the above steps will work.
It is advisable to conduct an Analysis even before you create a marketing plan, in fact, a thorough SWOT Analysis.
Now that you have become an expert in conducting SWOT Analysis, download our SWOT Analysis checklist for Digital Marketers for Free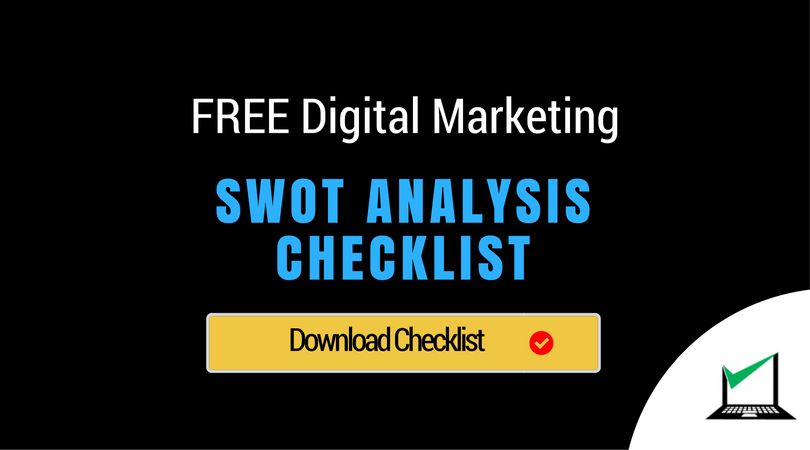 Odell Dias is the founder of RightlyDigital.com where Online Marketing concepts are made easy. He has over 6 years of experience in the Digital Marketing industry, helping brands and individuals alike to achieve their marketing goals. He is known as one of the best digital marketing freelancers for small-to-medium-sized businesses.