If you are a digital marketer, entrepreneur, blogger or business owner, you may have heard about this tool called Zapier.
Zapier can make your life a lot easier by connecting over 1000+ apps that you may use every day and automating workflow which otherwise would take up a lot of your time and effort too.
Zapier can be a bit overwhelming and if you want a head start in understanding how it works and are considering doing the Zapier Mastery course by Digital Deepak, here is my honest, unbiased review.
Full disclosure, I did get the course for free for review purposes however this is going to be a completely unbiased and honest review. There won't be any fluff here.
This review is going to be a bit different from my other reviews because I have decided to do a play-by-play of each and every lesson I go through.
Lesson 01 – An Introduction to Zapier and this Course
In the first video, Deepak takes you through an overview of Zapier and shows you his own account. He mentions how Zapier is used and honestly, you will get confused.
He does advise you to try using Zapier for yourself to get the hang of it and then proceeds to the next video, and I would recommend that you do the same or else, it doesn't make sense subscribing for the course.
Lesson 02 – Who Should Use Zapier?
Deepak delves further on who should use Zapier and how it can be beneficial. Whether you are a digital marketer, analyst, entrepreneur or internet user, Zapier will be useful to you.
He further explains the structure of his course and how he has implemented 'Use Case' videos to understand Zapier practically. To summarize, the second video explains why you should use Zapier and how these 3 different professions can find Zapier to be quite an advantage.
Lesson 03 – Understanding Zapier Pricing Plans
In this lesson, Deepak explains the different pricing plans under Zapier and helps you to do the math.
This is by far one of the most insightful lessons as Deepak makes it easier to understand how the 3 different pricing plans work and how it would be beneficial to signup for a Team Account.
By discussing the pricing plans, you will get further insights into the difference between a Zap and a Task
Lesson 4: When not to use Zapier
As the lesson name suggests, here you will learn when not to use Zapier. In this lesson, things are quite obvious and honestly, I don't think this particular episode is required. So you can go ahead and skip this one.
Lesson 5: What is a Webhook?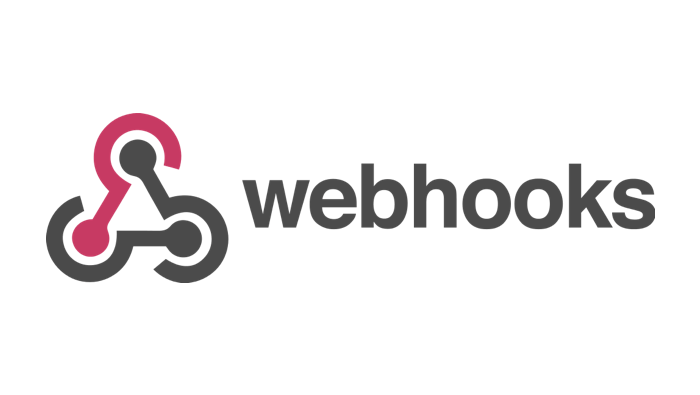 Deepak explains what a Webhook is along with a live example of how a webhook works.
In this lesson, he only gives you an introduction to what a Webhook is and how it can be used.
This concluded the introductory session of the course. By the end of these 5 videos, you will understand some of the terms and functionalities of Zapier however you might be in a state of confusion.
Deepak promises that you will get a better understanding of how it practically works by going through the next 8 videos under the 'Zapier use cases & features'
Lesson 6: Send Data from Landing Page to Google Sheets
This particular lesson will clear a lot of your confusion on how Zapier works and how to connect two different apps together practically.
There are some concepts that may still confuse you however try not to get too overwhelmed by that as Deepak mentions he will explain how those concepts work in the later lessons.
Personally, I think the video should have been shorter as he goes on to explain other concepts that may confuse the user. He introduces fields and then says that I'll explain them in the future lessons, that for me was a bit confusing.
Lesson 7 – Send Data from Blog Exit Popup to Google Sheets
Lesson 7 follows more or less similar steps as lesson 6 however he does explain how to capture the source URL in your zap. By watching this video, concepts of the previous video become clear.
Lesson 8 – Multi-step Zaps
Deepak shows how to create multi-step zaps. He further explains the pros and cons of creating multi-step zaps. This is a fairly easy step and Deepak explains it well. As you progress through the videos, you will start getting the hang of how Zapier works
Lesson 09 – Capturing Data from Payment Gateway and Using Filters
Lesson 9 is an important episode and should not be missed. Even though the steps involved are more or less similar to lesson 8, as you keep progressing to the next lesson, it further clears concepts of the previous episodes
Deepak takes you through how to transfer data from his email marketing platform to Google Sheets every time someone completes a purchase of the 100 Day Blogging course
He further shows you how to add filters to your zaps so that only specific data gets captured on the sheets.
Sometimes payments may not go through and it's important that automated emails go through to only those customers who have successfully made the payment. Deepak explains these concepts in detail by showing you his own account and how it works.
While you watch the video, you will practically understand how mapping fields work and the drawbacks of Google Sheets as well and this is where the concepts of filters are explained and practically shown.
All in all, a good lesson however you may want to watch it twice.
Pro tip: Watch it once in normal speed and then watch it again in 4X so that it sticks
Lesson 10: How to use Paths on Zapier
We will learn the importance of Paths in Zapier. Deepak explains this by showing a live example on the 100 DBC funnel.
Paths are similar to filters however they can be really handy in terms of collating data in different excel sheets.
They work on conditions, for example, a successful transactions data will be considered path A and an unsuccessful one could be considered path B.
Consequently, by creating paths, based on the condition, different emails can be sent to your subscribers and different data will get collated on Google Sheets.
If this is confusing, it will get clear when Deepak shows it to you from his own account.
Lesson 11 – How to Send SMS and Use Webhooks in Action Step
You will learn how to use Webhooks and SMS integration software to trigger an SMS. This will come in handy especially if you're working for eCommerce companies or own a company that requires transactional messages to be sent.
Deepak shows us how to do this by integrating SMS horizon (The SMS software he uses).
This entire step is done in the action section of the Zapier interface. He will show you in a step by step process on how to integrate SMS horizon with Zapier so that every time a transaction is successful, an SMS is automatically sent to the user.
You will need to watch this video a couple of times when you're actually implementing SMS to your campaigns
Lesson 12: How to Create an Affiliate Program with Zapier
In this lesson Deepak explains how to set up a zap from one Google Sheet to another Google sheet created for affiliates so that when a new customer joins any course, via an affiliate code, with the help of filters, data from one Google sheet will get written on another sheet created especially for affiliates so that there is complete transparency between your affiliates.
This step comes in handy if you have an affiliate program set up for your brand and want to avoid the hassle of manually entering data on Google Sheets.
Lesson 13 – How to Update Google Sheet Rows with a Search Step
This particular module will help you track when a user completes a certain action. For example, Deepak demonstrates how to add data on a Google sheet using when someone completes lesson 1 of the Digital Marketing Course.
In this lesson, he uses filters, tags and active campaign in tandem and shows how to add a search step in Zapier just before the action step in order to enable Google Sheets to look up specific rows and then update it accordingly.
He explains the need for when to use this particular Zap as it may cost more tasks than usual. You will need to watch this video a couple of times to successfully implement it and to understand how it works.
Final Rating – 7 out of 10
Zapier is a bit overwhelming in the start and as you sift through each video, you might get a bit confused, however, by the time you reach the end of the lessons, you will definitely get a better understanding of how Zapier works.
Is it the best course Deepak has ever made? No. But is it the best course on Zapier out there right now? Definitely Yes.

Right now the course is priced at Rs.4999 however if you purchase the Zapier Mastery Course via Rightly Digital, you will get it for Rs.1999 only.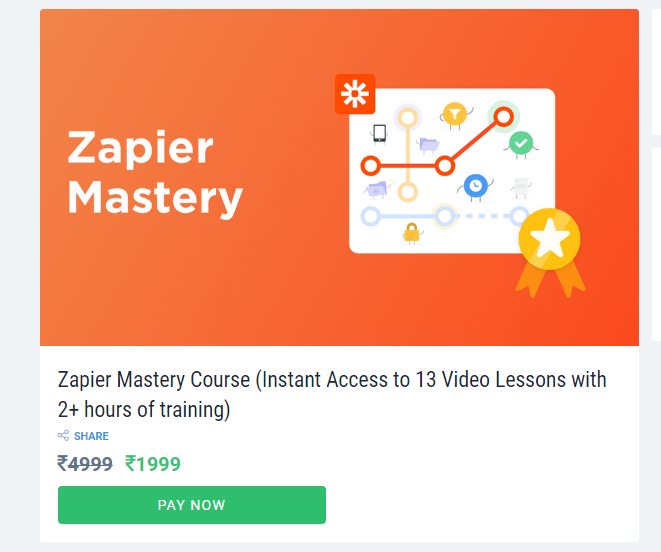 So if you want to get a deeper insight into how Zapier works, then by all means, enroll for the course.
If you still haven't made up your mind and want to get a feel of how Deepak Kanakaraju explains details about Zapier, here is a video of Basics in Zapier
However do note that if you're just entering the world of Digital Marketing, you'd should probably not rush into subscribing for this course.
You would need to have been in the industry for some time to understand the concepts and to use them to your advantage.
Odell Dias is the founder of RightlyDigital.com where Online Marketing concepts are made easy. He has over 6 years of experience in the Digital Marketing industry, helping brands and individuals alike to achieve their marketing goals. He is known as one of the best digital marketing freelancers for small-to-medium-sized businesses.