The 100 Day Blogging Course by DigitalDeepak is one of the most unique and comprehensive courses I have had the pleasure of experiencing in my life.
To start an article with such a direct and outrageous claim might seem a bit outlandish, however as you dig in further into the post, I will show you social proof of the things I have been able to accomplish only because of the 100 Day Blogging Course.
The course not only teaches you how to become an effective blogger in a matter of 100 Days or less (considering the course is still on), but it also teaches you multiple facets of Digital Marketing that you can start applying from Day 1 itself.
Who is Your Trainer?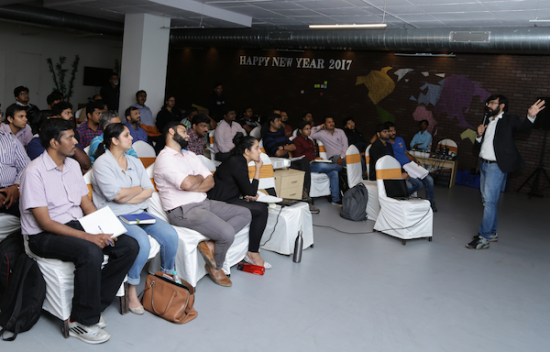 The most important aspect of any course, online or offline is the person who is teaching you?
Deepak Kanakaraju is a Digital Marketing Consultant from Bangalore, India.
He is also an Author, Speaker, and Trainer in the field of Digital Marketing. He blogs about digital marketing tips at DigitalDeepak.com. He is also a columnist at Entrepreneur.com and YourStory.
DigitalDeepak.com is ranked as one of the top 10 digital marketing blogs in India and is well on its way to becoming a Global Brand to the tune of marketers like Neil Patel and Brian Dean
So rest assured that you're getting trained by a professional with immense knowledge and experience in the field.
What Will You Learn
Now the title of the course might say 100 Days Blogging Course, however, it's more than just blogging that you will learn in this course.
You will learn how to systematically create not just a website and write articles but make a Brand out of absolutely nothing.
All of the traffic I have acquired on Rightly Digital has been because of the course and without any investment in paid advertising.
To put things in perspective, RIghtlyDIgital.com is a result of the 100 Day Blogging Course.
With no technical knowledge whatsoever, I was not only able to create the website that you see right now but also able to attract more than 3000+ visitors and build an email list of over 200+ Subscribers. And the course is not even over yet, so you can imagine the possibilities.
I am now going to break down and show you all the things I have learned from this course with Social Proof, as I had promised earlier.
How to Build and Maintain a Fully Functional Website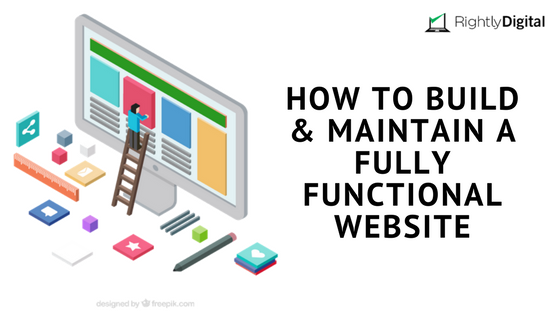 The course teaches you how to build a complete website from scratch. You don't need technical knowledge at all.
Building a website requires you to know about a couple of things and if not implemented correctly, you might face quite an inconvenience.
Deepak shows you how to choose your Domain Name, and understand complicated concepts like
Web-Hosting and DNS Settings
How to Install WordPress and getting Web-Hosting
How to Choose a Domain Name
How to get started with your first Blog Post.
These are just a few of the initial lessons however they are immensely valuable and he will make it look like a breeze.
With the help of the course videos, I was able to come up with the brand Rightly Digital and get started with one of the best Web Hosting Providers, i.e., SiteGround, as my hosting provider.
Trust me, choosing the right hosting provider will save you a lot of stress later.
How to do Email Marketing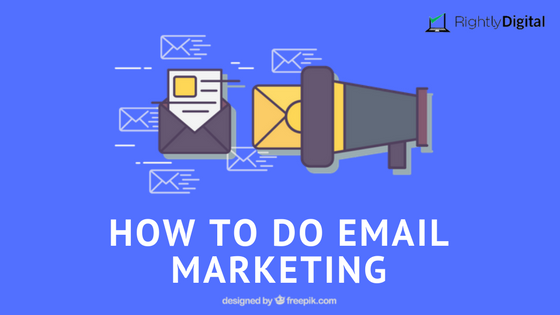 The 100 Day blogging course will teach you all about email marketing. You will also learn how to set up a Free Custom Domain Name Email Id.
So what does that actually mean?
In the blogging course, you will learn how to get a company email id like odell@rightlydigital.com for free. There are paid options as well and you will learn about the advantages and disadvantages of both options.
Not only that, you will also learn concepts like
How to get leads and subscribers
Email Marketing Automation
Advanced Email Marketing Workflows
SMS Marketing Automation and More
Here is a screenshot of how my email subscribers have just been increasing because of the learnings from the Blogging Course.

You will learn about lead capturing tools like OptinChat and how to integrate it on your website. You may have noticed that when you login to my site, you get a small pop up chat box on the bottom right hand corner, that is all because of OptinChat.

Thanks to the concepts of lead capturing that I learned from the course, I was able to find new ways of capturing leads and add it to my site like Hellobar and ManyChat which helps you set up Facebook Messenger Bots.
Here you can see my Hellobar growth list below

And here is my ManyChat Growth List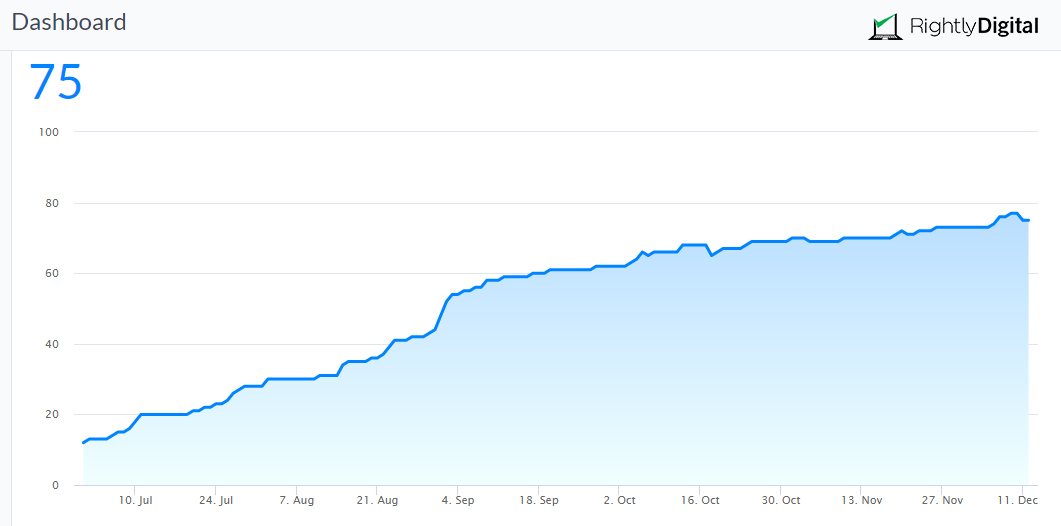 The only reason how I was able to find these lead capturing tools is because the 100 Day blogging course teaches you about the concept of lead capturing tools and how to install them on your website.
How to Write SEO Optimized Content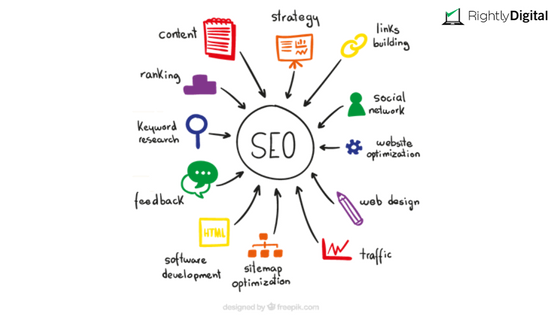 Getting organic traffic to your website is one of the most crucial things that you need to learn when you start blogging and with the help of this course you will learn how to ensure you write your articles in a manner which is perfect for not only your readers but also for Google.
I recently wrote an article on How to Conduct Swot Analysis in Digital Marketing keeping SEO in mind, and the results were outstanding. This article appears on the first result if you type the keywords "SWOT Analysis in Digital Marketing"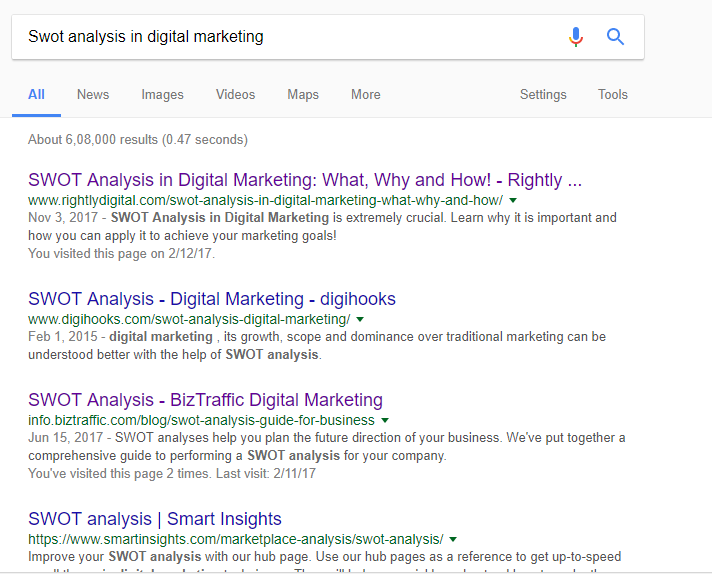 If you type the keywords "How to conduct Swot analysis in digital marketing" in Google Search, it will still top the list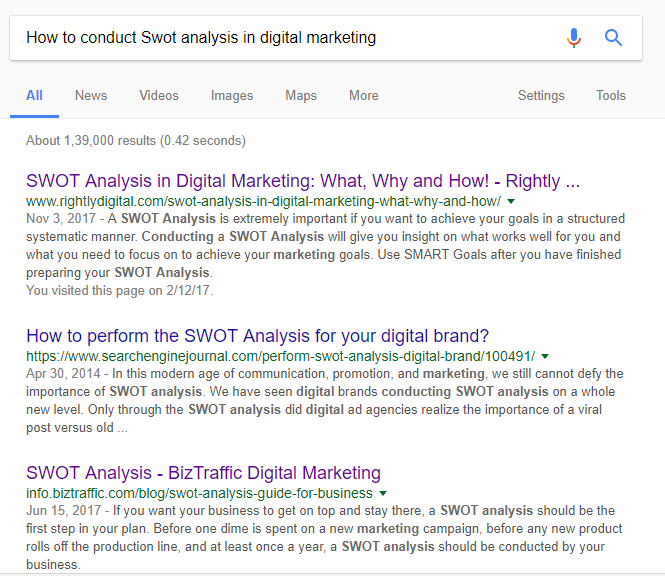 But let me go a step further and show you my Google Analytics data as well. I have only recently written this article and I'm already starting to receive organic traffic for this post.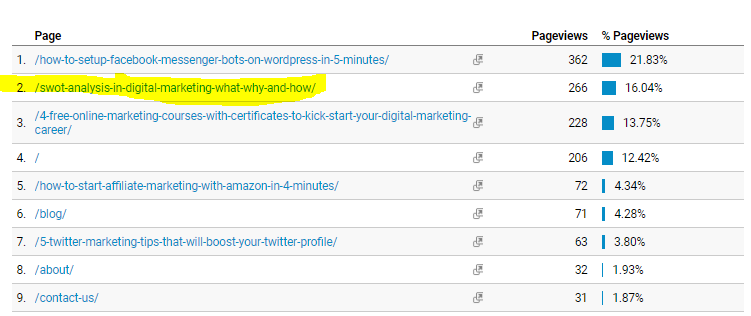 How to use Google Analytics and Other Monitoring Tools
Every Digital Marketer and Blogger should know how to use Google Analytics. Google Analytics will give you deep insights into your user behavior which will further help you understand your audience.
In this course, Deepak teaches you how to set up Google Analytics and monitor it effectively. Here is what my website traffic looks like.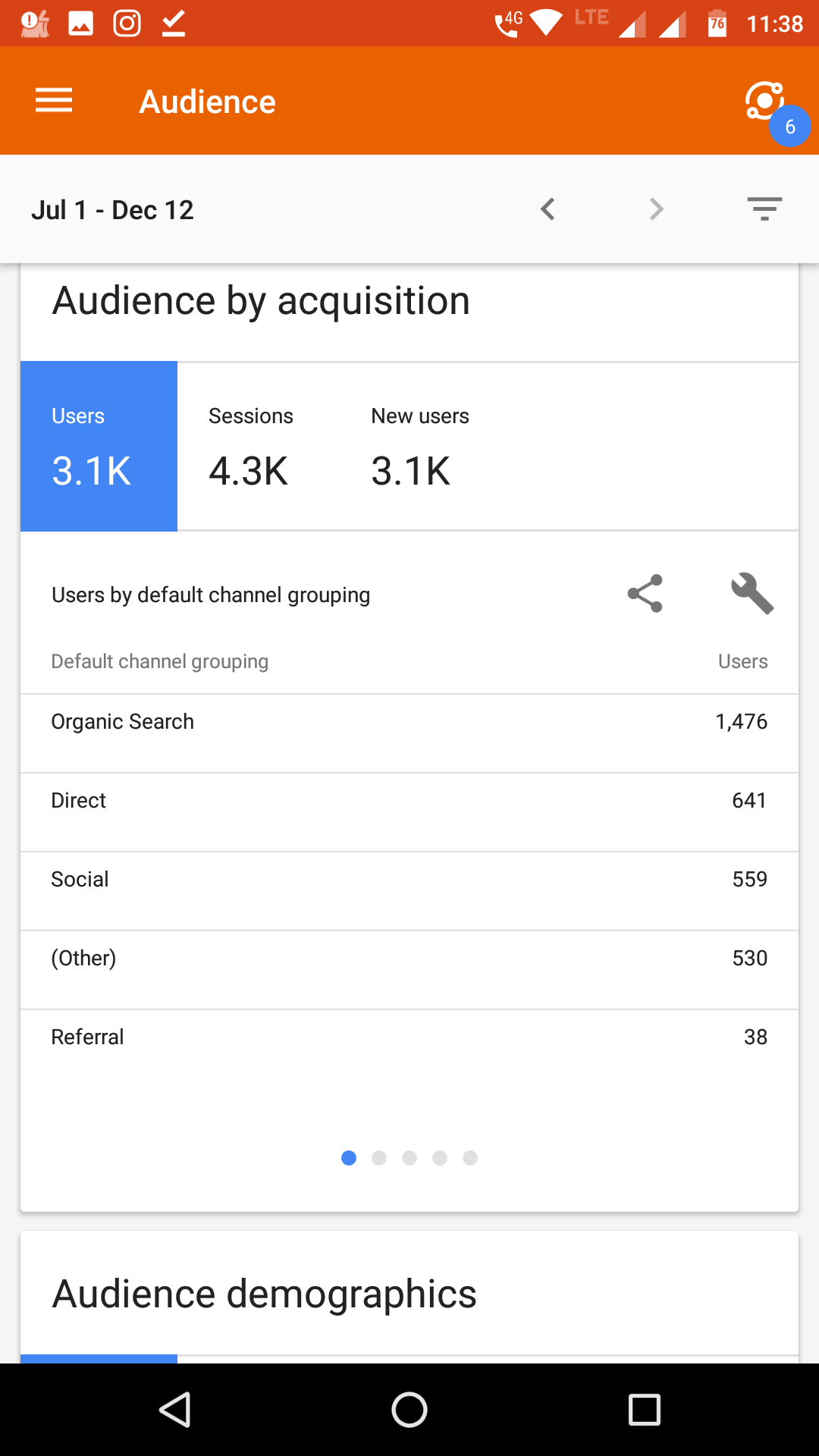 You will learn how to navigate in Google Analytics which is absolutely essential for any digital marketer. But the course does not only just stop at Google Analytics, you will also learn about Advanced Analytics tools like Hotjar and how to go about installing it on your Website.
With tools like Hotjar, you will get deep insights on customer behavior that Google Analytics does not show you.
New Update
The 100 Day blogging course now comes with the following bonus features:
Get 16GB Pen Drive
✅Free 16GB Pen Drive Loaded with all the courses shipped to your address (form to fill the address will be given after enrollment)
Affiliate Marketing Course [worth ₹1,999]
100 Daily Blogging Tips [worth ₹4,999]
20+ checklists to help you blog better [worth ₹2,999]
Lifetime Membership Access to the Private Facebook Group [worth ₹2,999]
Conclusion
So is it worth the amount you pay? In my opinion, it definitely is!
If you're serious about digital marketing, blogging or growing your business and want to be able to practically apply all that you learn, then yes it is definitely a course for you.
The courses current price is undervalued in my opinion and it may increase in the future due to its huge popularity. So the sooner you enroll for it, the better it would be.
To enroll in the 100 Day Blogging Course click here

If you have found a course that beats any of the teachings that I have mentioned above, then do let me know in the comments below.
Odell Dias is the founder of RightlyDigital.com where Online Marketing concepts are made easy. He has over 6 years of experience in the Digital Marketing industry, helping brands and individuals alike to achieve their marketing goals. He is known as one of the best digital marketing freelancers for small-to-medium-sized businesses.