If you're a school owner and want to start digital marketing for your institute, now is your chance.
With the explosion of digital media, it's important for schools and institutions to establish a digital presence across media platforms.
If you haven't started yet, don't worry, in today's article, I am going to teach you the step-by-step process of how to not only create a digital marketing plan for your school but also scale it to the next level.
So without any further delay, here are some highly practical and easy-to-implement digital marketing strategies to boost your school's online presence.
Step 1: Create a Social Media Marketing Plan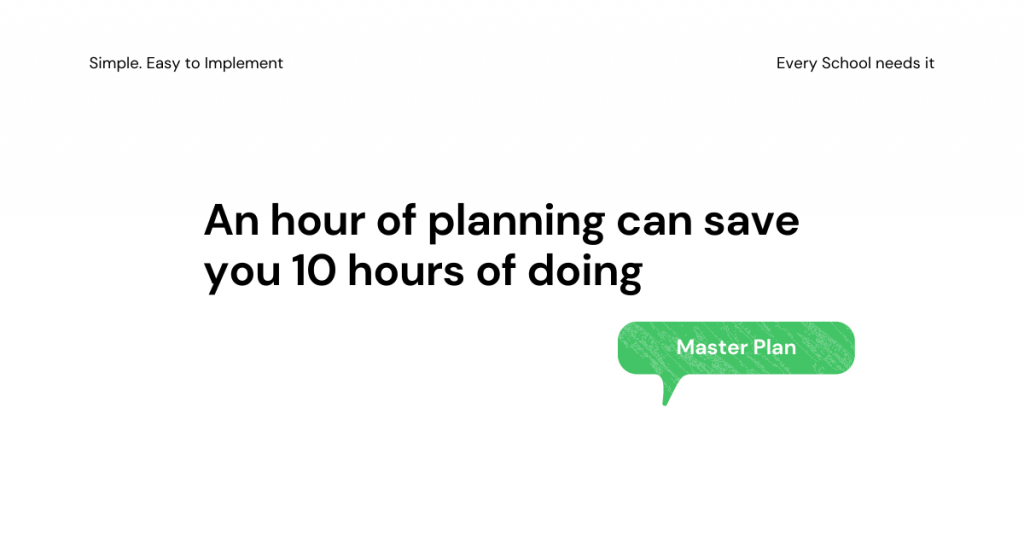 Social Media is a powerful medium to increase the brand awareness of your school.
So if you're wondering why should a school have social media accounts? The answer is simple, it helps with brand awareness, engaging with parents, students, staff, and other stakeholders.
It also helps you represent your school at your local, district, national and international levels.
Now that you know the benefits of getting on social media, you need to create a thorough marketing plan that portrays your schools' mission, vision, and attributes. 
Choosing your brand colors, setting a theme, and creating a voice is also necessary when sharing content on social media.
The social media channels that you choose also need to be carefully thought out. Think about the demographics of all your stakeholders i.e, parents, teachers, staff, and students.
Their interests, age group, gender, income group, employment history, the way they communicate, etc. need to be taken into consideration.
Once you have narrowed down on those factors, the next step is to choose the social media accounts.
Usually, it would be ideal to have a presence on Facebook, Instagram, and YouTube. You can also consider choosing Pinterest to share infographics, collaborate on teaching materials, and share ideas.
When it comes to Linkedin, if you are accredited and provide professional courses, you can apply for a LinkedIn School Page.
This is prime real estate for your schools' branding because the students and alumni who have been a part of your school can add it in the education section of their profile.
That being said the content that you publish on the school page should be professional in nature. You can consider posting the following on your Linkedin Page:
Major school activities
Events
Celebrations
Awards
Student Success Stories
Staff News
Alumni News
These broad category topics can also be shared on other social media platforms like Instagram and Facebook.
Your YouTube channel should primarily host all major school events that are recorded. You will find it easier to embed these events on your website as well.
I have purposely mentioned the website here because this is going to be the second step in digital marketing for your school
Step 2: User-Friendly Website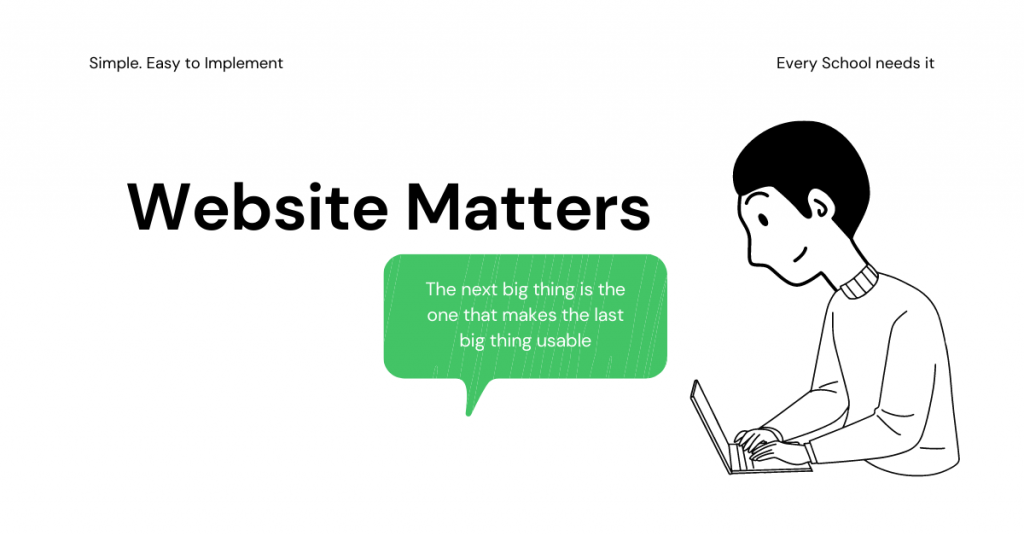 Your website is the gateway to your school. It represents all that your institute has to offer: Its values, mission, vision, curriculum, events, activities, board members, staff, and so on.
Not only that, a website is usually the first place where potential students and parents visit to learn more about the school.
This is why you need to ensure that your website is optimized to rank well on search engines and at the same time, it needs to be user-friendly for the visitors.
Everything that you post on social media should be documented on your website to prevent it from getting lost in the clutter of the social media feed.
Here are a few things you need to keep in mind while developing your school website:
Easy Navigation – Parents should be able to easily navigate through your website. When someone lands on the page, it should be so intuitive that searching for information becomes an easy process. Nobody has time to search for information, so ensure the user experience is top-notch.
One way you can do this is by comparing some of the top school websites in your area and picking out the best features according to you. Run this by a test group of staff, faculty, and a few stakeholders.
Once you have figured what are the best elements that need to be displayed, you can then consult with a UX/UI professional or a freelance digital marketer, or a website developer
Fast Website Speed – A fast website results in a better user experience, and vice versa. Have you ever been on a slow website? Must have been annoying right? This holds the same for your school as well. People tend to spend more time on fast websites and data shows that conversions are high on websites that load within 3 seconds
Responsive – A responsive website is a website that works well irrespective of the device you're using, whether that is a mobile, tab, or desktop. If your website is not optimized for mobile viewing and visitors find it difficult to navigate on it, do you think they are going to spend time looking for information there? I can guarantee that no one is that patient anymore. So make sure you have a responsive website.
Lead Magnets – Lead magnets are systems within your website that encourage a user to leave their contact information. This is important because you need leads to get more admissions. The lead magnets can be in the form of chatbots, WhatsApp integration, easy-to-access contact forms, subscribe prompts, and so on.
Step 3: Optimize your site for Search Engines (SEO)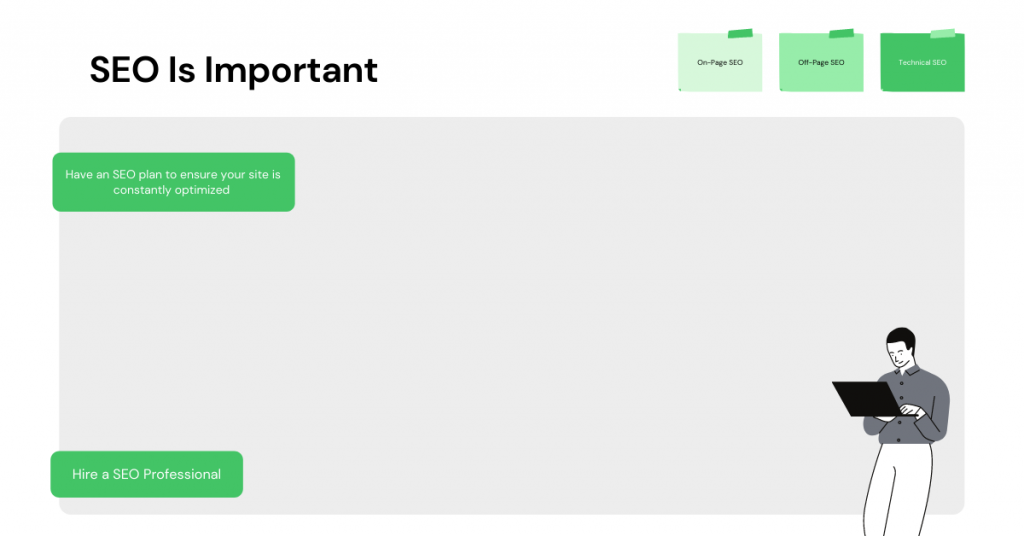 What is the one thing that you do when you need information?
You probably Google it and you're most likely to hit the first 3-4 website results that show up.
Well, that is what SEO is, it means optimizing your site in such a way that it organically ranks on the top position of search engines.
Trust me, parents have become digital savvy, the first thing they will do is research your school by typing queries like "Best Schools Near Me" or a variation of such queries.
You need to have an SEO plan to ensure your site is constantly optimized to rank well on Google.
Step 4: Invest in Paid Advertising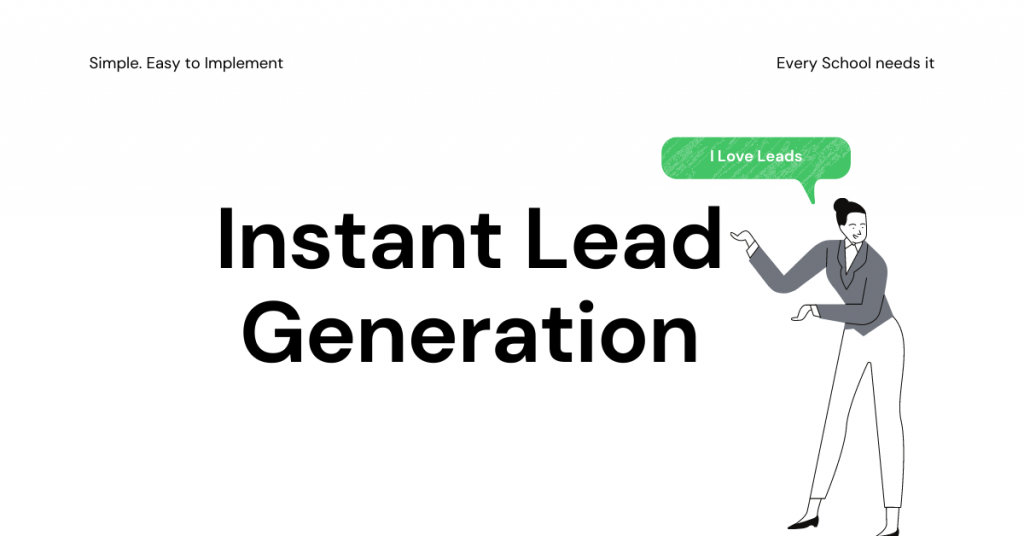 Advertising on platforms such as Google and Facebook is a huge opportunity to get enrollments for your school. With the power of Google Ads, you can reach out to parents who are actively searching for schools to enroll their children.
Such a feature is unavailable when your run other forms of advertisements such as print, billboards, radio, and so on.
With the power of search engine ads, you can show your School's website on the top of the search results based on the query a user types.
For example, a parent may search for "Best Schools in Mumbai" and you can bid for these keywords to show your school's website on the top. You can also run video ads on YouTube using the Google Ad platform.
With Facebook and Instagram ads, you can target parents based on various demographics, and interests. All of this then can be looped together by running remarketing campaigns on both platforms.
Step 5: Create a Community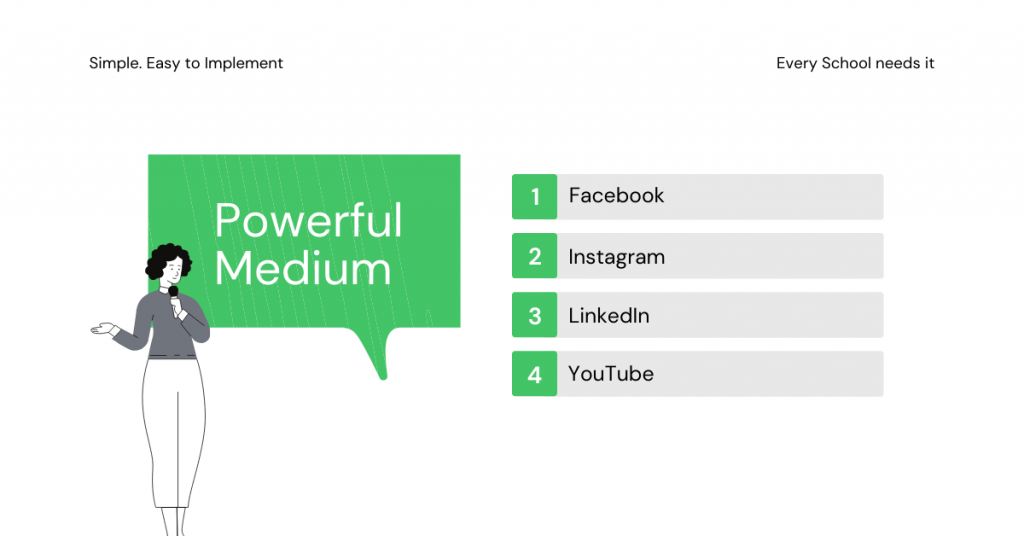 Creating a community to engage your audience is essential for schools and educational institutes.
For example, one way of engaging with your students, parents, and other stakeholders online is by creating a dedicated Facebook group.
You can share insights, encourage members to share information, and have engagements plans in place that drive active participation.
Facebook groups are not made for you to share promotional material, the purpose of a group is to share insights and encourage others to participate.
Step 6: Create a Blog that Provides Value
Blogs are a great way to interact with parents and provide valuable content. In fact, blogging regularly on topics that answer the questions that your target audience is looking for can help boost the search engine rankings of your website.
The Principal can share valuable insights on various educational topics, staff, and students can also contribute by guest posting, etc.
This can in turn be shared on social media which will further help with the branding of your school.
Step 7: Start Making a lot of Video Content
Videos are the future of the digital marketing space. More and more users now prefer to watch videos to gain information.
Create a YouTube channel for your school and start documenting all the important events that take place.
Annual day, sports day, traditional day, masterclasses, etc. All of these need to be uploaded online and integrated into your website.
For example, what if a parent can't make it for the annual day event at school, where do you think will they get access to the program? From your YouTube channel of course!
You can also take walkthrough videos to show the infrastructure of your school, student and parent reviews can be used for promotional activities, etc.
Step 8: Google My Business Listing
Google My Business Listing for your school is extremely important. It will help you with local SEO.
Local SEO means that people looking for schools near your location on Google will easily be able to find you if you have an optimised Google My Business (GMB) listing
What does an optimised Google My Business Listing Look Like?
Completely filled profile
Pictures and videos of your school
Positive ratings and reviews
Include keywords that match with the services you offer
Switch on the messaging feature so customers can contact you
Constantly share information and updates on your GMB account
Up-to-date business operating information
To Summarize
Here are the 8 digital marketing tips for your school
Create a Social Media Plan
User-Friendly Website
Perform SEO for your Website
Invest in Paid Ads
Create a Community
Blog Regularly with Educational Content
Make Videos for your School
Optimise your Google My Business Listing
Now if all of this seems too overwhelming for you and you need a competent digital marketing freelancer who has experience in handling schools, colleges, and educational institutes, get in touch with me by hitting the WhatsApp button and I'll be happy to help you.
Odell Dias is the founder of RightlyDigital.com where Online Marketing concepts are made easy. He has over 6 years of experience in the Digital Marketing industry, helping brands and individuals alike to achieve their marketing goals. He is known as one of the best digital marketing freelancers for small-to-medium-sized businesses.