Starting a new business is exciting but terrifying at the same time. You may not know the best way to market your business and get the word out.
Luckily, it's easy to market in the internet and social media age without spending too much money. Let's look at some digital marketing tips for beginners.
Social Media Tips
Let's first discuss social media. You must know your audience and where they frequent. Once you do that, scheduling your posts is essential. You have to be effective when marketing, but you don't want to fall into the trap of social media addiction.
One way for you to survive this trap is to use apps like HootSuite to schedule your posts. When scheduling, think about when your audience is likely to see your posts. Then, plan them accordingly.
Another social media tip is to engage with your audience. Don't use stock responses, but instead speak to them like you would your family and friends. People do appreciate being spoken to like a human being, so give it a go.
Content Writing Tips
Content writing is essential for any business. It's cheap to make and it can get engagement from your long-time customers and newcomers alike.
However, you do need to write it well. Have a headline that would get your audience's attention. Write well-researched articles. Do some research and see if there's a new spin you can give a tired subject.
Also, keep a consistent voice. There's no wrong voice, but it should depend on your audience. A law firm may not benefit from writing in an informal voice, for example.
Web Design Tips
When you are crafting a website, it's vital for you to have a website that's functional and serves all.
For example, there are people who still aren't optimizing their sites for mobile. Make sure you do so, and also make sure your speeds are up to date.
Web design is one area where you may want to spend a little more on a professional. Getting the right keywords, designing your website to work perfectly, and knowing how the human eyes work are just some things to keep in mind.
When you have a web designer, be sure that it has your customers in mind. Make deals and offers appear on the website appear to consumers who are unsure about buying.
Have a Compelling Logo
Your business needs to have a logo that stands out. This is where many companies fail.
Some entrepreneurs make a logo that looks too generic. Others may make a logo too complicated. Your logo needs to be the perfect balance between simple and memorable.
Look at logos such as Nike, McDonald's, and Coca-Cola. Simple? Yes! Memorable? Definitely. Your logo needs to be like that as well.
One way for you to build the ideal logo is to visit Logo Creator. It's a free logo creator that makes the process easier. Simply go to it and design your ideal logo. Then, publish it to the world.
Can I Do it More Affordably?
When you are making a business move that costs money, ask yourself this question. The key word isn't "cheaper," as cheaper can mean bad quality. However, is it possible to get the same results while spending less?
For instance, can you have a social media ad campaign that's just as effective as buying a billboard, but it's more affordable for you to do so?
By asking these questions and trying these tips, you can be able to stretch your dollar further with marketing.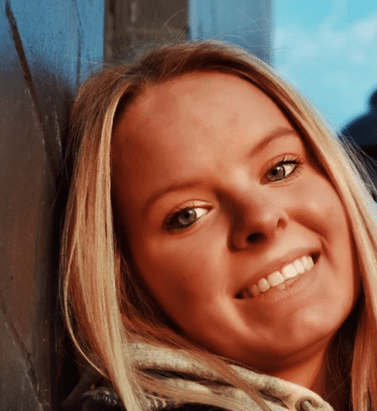 Deanna is a freelance writer covering topics in the marketing, startup, finance, and tech segments. She has several years of experience working in different roles where she had valuable exposure to those different fields. Outside of work, she's into live sports events, dance, and fine arts.