Digital Marketing is a skill not just required by marketing professionals but by nearly all people at this age. If you're a business owner, entrepreneur, or a student, learning digital marketing, is going to help you.
As work from home becomes a norm, upskilling yourself is the need of the hour, this is why I have created this ultimate guide that lists 62 Free Digital Marketing Courses that you can subscribe to today right now for no cost at all.
Now I'm going to divide these courses into sections, some of the courses will be from big players like Google, Hubspot, & Wordstream while others will be from skilled marketers who have plenty of experience in the online marketing space.
So rest assured, you're going to get access to a lot of quality online digital marketing courses.
Do note that these free online marketing courses are in no way arranged in order of importance, so you can pick and choose anyone.
I have also added a few courses that are not necessarily related to digital marketing, but if you want to stand out from the crowd, it is a good idea to upskill yourself in those areas as well. All in all, there is a course for everyone on this list.
Google Digital Marketing Courses
Now Google offers quite a few online marketing courses along with certifications. These courses will surely amplify your resume and teach you about the fundamentals of marketing and Google's software. Here is a list of what they have to offer with the links
If you're just starting out in the field and want to learn all about the foundations of digital marketing, this is the course for you. Perfect for students and entrepreneurs who are just getting into the online marketing space.
Starting an online business? This course will teach you how to build your digital presence and sell to customers
Google Analytics is a powerful tool and is a MUST for everyone who wants to get into the online marketing field. In this course, you will learn how to create an analytics account, implement a tracking code (this code will help you track website and app data), teach you how to read reports, and set up goals to understand conversions and campaign tracking. All of this sounds complex to you? Don't worry, start with the basics and it will get easier.
You're done with the basics, and now you want to dive deep into Google Analytics capabilities, then this is the course for you. You will learn all about Custom Dimensions, Custom Metrics, and Event Tracking as well as advanced analysis techniques. You will learn how to analyze your reports in detail and create marketing strategies like Dynamic Remarketing so that you can show your ads to people who have visited your website
To simplify it for you, Google Tag Manager helps you manage and add multiple tracking codes to your website, without the need of depending on a website developer. It's important for any marketer to understand and learn how tag manager works.
If you want to get into the field of Search Engine Marketing (SEM), then you will need to know how to use Google's primary platform that is used to run its search, display, and YouTube ads, aka. Google Ads, formerly known as Google Adwords. Google gives a number of training courses and post completion of those courses you can apply for their certification examination. Once you clear those exams, you will be awarded a certificate from Google. Certificates from Google make a huge difference on your resume and overall LinkedIn profile too.
Now well there are a lot of other courses and certificates offered by Google, I believe the ones listed above are a good place to start. Now I'm going to cover a few courses that will be relevant for you offered by Inbound Marketing Company, Hubspot.
Free Courses by Hubspot for Online Marketing Aspirants
The fundamentals of the Digital Advertising course by Hubspot teaches you what journey-based advertising is and how to use it. You will learn how to use social media, paid search advertising, and organic traffic together to help grow your brand. You will also get to review a case study on how these strategies helped a Hubspot customer grow their business.
This course is perfect for marketers who want to build profitable organic and paid social media campaigns on Facebook. You will learn how to grow your organic reach, build an efficient and effective Facebook Ad Strategy that will help you save money and time.
This course will teach how to build a beautiful website on WordPress using the user-friendly tool Elementor. You will learn how to set up your website with a domain, hosting and secure it with SSL. You will even get access to what the front-end and back-end of WordPress looks like and you will be able to build your site from scratch using Elementor. Anyone serious about digital marketing needs to know how elementor works.
The Twitter Training Course by HubSpot will teach you how to grow your Twitter account and build an advanced Twitter Marketing Strategy to grow your business. You will learn all about Twitter algorithms so that you make the right marketing choices and boost sales.
The YouTube Marketing course will teach you how to build your YouTube channel and grow your audience. You will learn strategies and techniques to increase your watch-time, optimize your videos with keywords, file names, titles, descriptions that will make your videos search friendly. You will also learn how to create engaging, educational or interactive content that will WOW your audience.
Learn all about eCommerce marketing using inbound methodologies so that you can increase sales for your eCommerce business by delighting customers.
In this course, you will learn how to create a business blogging strategy to grow your business. Blogging for business is a different playing field altogether and with this course, you will learn how to create content that your readers would love to share.
Certificate Courses with Hubspot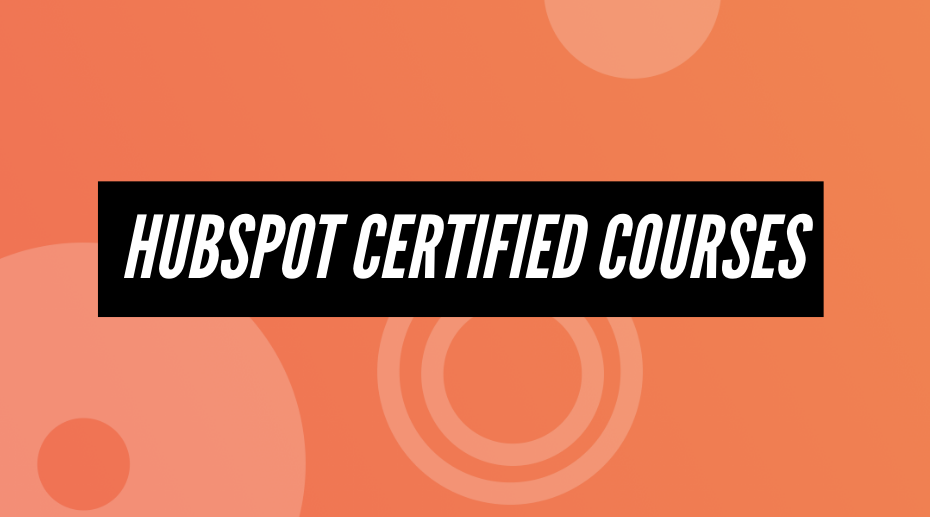 This free certification course will teach all you need to know about inbound marketing. You will learn about content creation, lead nurturing, social promotions, and how to build an inbound marketing strategy.
This certificate course teaches you all about content marketing. You will learn how to create quality blog content, how to rank at #1 on Google by blogging, how to create pillar pages, how to create a successful video strategy and much more. At the end of the course you will be required to appear for a 1 hour exam, after which you will be awarded a certificate by HubSpot.
The social media marketing course by HubSpot will teach you how to create an engaging social media strategy for your business, build an inbound social media strategy that works, and leverage social media to work for you effectively.
The Hubspot email marketing course will teach you how to create successful email marketing campaigns, how to perform contact segmentation, how to improve email deliverability and build trust with your followers.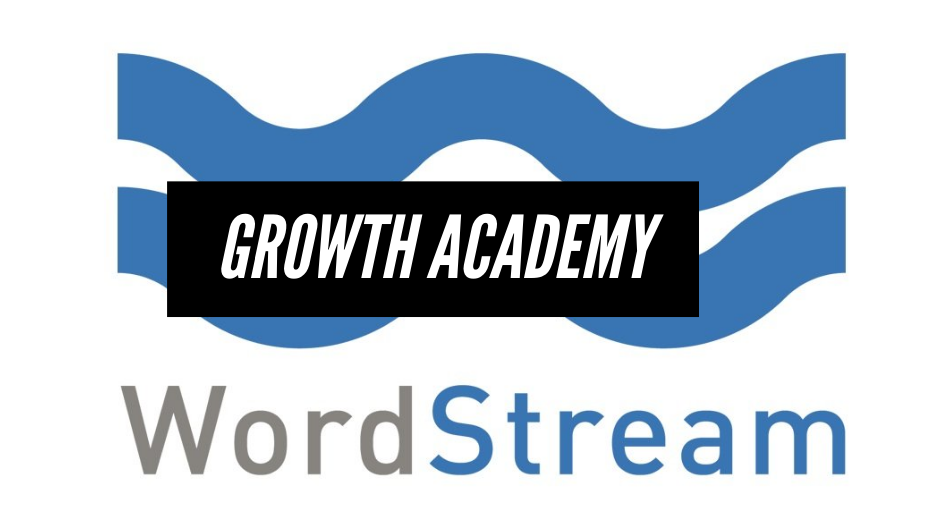 WIth WordStream Growth Academy, you get access to a number of courses in the field of digital marketing that you can pursue for free. You can choose a number of modules.
The basics module teaches you all about Paid Advertising, Facebook Advertising, Google Shopping, Display Ads, Remarketing, & YouTube Ads.
Get More Leads module teaches you lead generation methods on Google and Facebook Ads
Sell more products online module teaches you how to run Google Ads and Facebook ads for eCommerce and the last module
Grow My Agency Module is perfect for agency owners who want to learn how to build a PPC offering, select a pricing structure, win and retain businesses, manage accounts effectively & hire new employees
Online Marketing Courses from Future Learn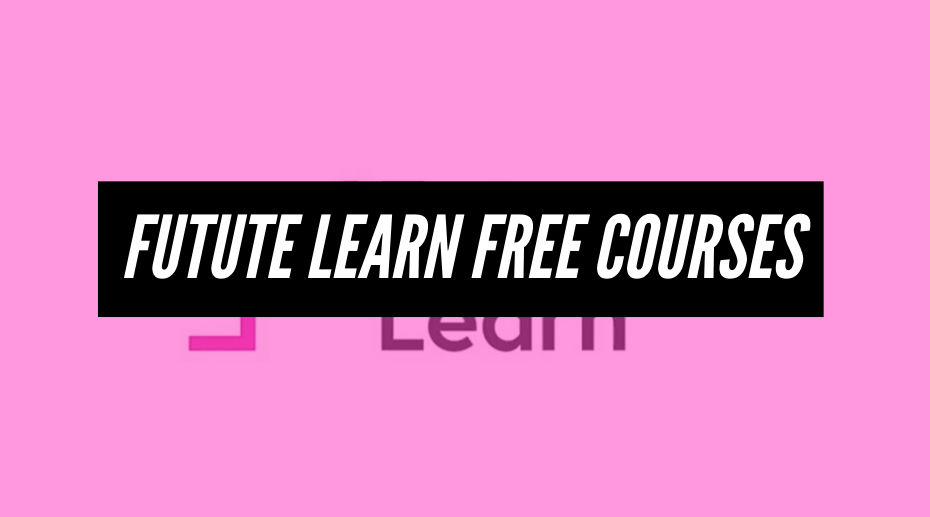 Future Learn offers some good digital marketing courses that will help you understand how to create campaigns, do local seo, create content and more. Here are few of my favorites that you should consider doing:
Local SEO is extremely powerful to generate leads and acquire clients at a local level. In this course, you will learn from an SEO expert on how to rank on Google in Real-Time
In this course, you will learn all about pay-per-click advertising, display advertising, search engine optimization, and email marketing. Perfect for beginners.
This course will teach you how to create high converting social media campaigns and measure their success. You will learn brand promotion strategies through social media and how to measure their success.
Free Digital Marketing Courses on Udemy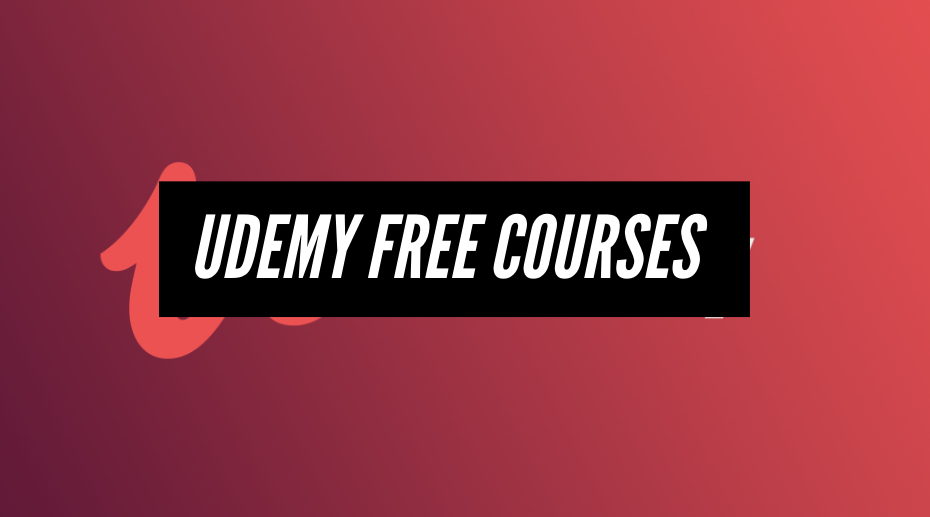 Udemy offers a number of quality marketing courses for free. I have searched for various aspects of online marketing that every advertiser should know and listed it below. You can sign up for any of these courses.
With over 2,253 ratings on Udemy, this course will teach you all about the subtle art of copywriting. As a marketer you will need to know how to write high quality ads that sell, and learning copywriting is going to be essential for you. This course will teach you how to write copy to increase sales, how to use power words in your copy, how to write body copy that convinces users to purchase your products and teaches you a lot of concepts on copywriting.
You will learn how to boost your copywriting skills with free writing tools and hacks that will help you create killer headlines and persuasive copy.
The SEO Tutorial for Beginners is perfect for those people who want to understand the basic concepts of Search Engine Optimisation. In this course, you will learn about the fundamentals of SEO, how to pick the best keywords for your website, and how to build authority in your niche as well as a few off-page SEO techniques.
The Email Marketing Made Easy teaches you the basics of email marketing, how to create lead magnets, how to write better emails, how to use email broadcasts and autoresponders.
Mailchimp is a perfect tool to get started with email marketing for free. This course will teach you all you need to know about Mailchimp, how to create campaigns, sign up forms, automations, segmentations and much more.
In this course, you will learn how to use Convertkit to create email campaigns, perform drip marketing, set up autoresponders, hyper-segmentation, and much more. The course will delve deeper into what works in Email marketing, and teaches you how to write the best subject lines, create sequences and create email broadcasts.
The pinterest marketing mastery course will teach you how to leverage pinterest to get traffic that converts. You will learn how to create high-quality images, generate traffic that converts into sales, ideal images and shapes for pinterest, how to get ideas from images and trending pins, and the best tools to use for pinterest.
This course will teach you 9 important factors of YouTube SEO. You will learn
How to grow your YouTube channel FAST
How to create a well optimized thumbnail
How to do off-page and on-page SEO for YouTube
How to create powerful backlinks for your YouTube Videos
How to get free traffic from multiple sources online
How to tell YouTube that your channel is a brand
Advanced YouTube SEO Strategies
How to choose profitable title, keyword tags and create video descriptions
This course will teach you all about Quora in order to get traffic to your website. You will learn how to get authority using quora, how to optimize your Quora account, Craft the perfect answers for the questions asked by your audience and much more.
CXL Institute – FREE Courses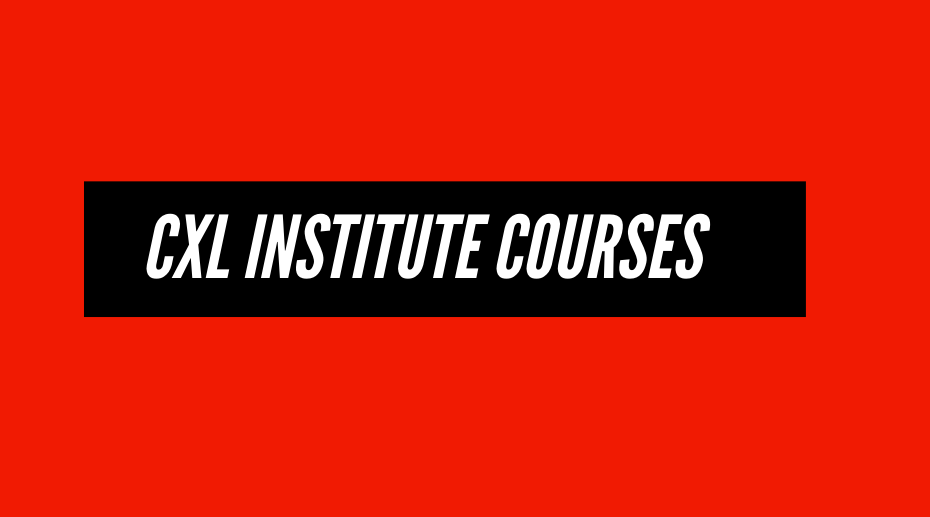 CXL Institute is highly recommended for those who want to learn advanced level marketing. This is where the experience marketers go to learn and new concepts in the field. CXL offers a number of free courses as well, and each and every one of them are worth pursuing.
Learn how to use relevant customer data to create effective user personas, that will help you solve customer problems and increase sales. You will learn how to build a Fast & RIgorous Framework, conduct cluster analysis, simplify data, build archetypes, identify clusters and much more.
This course will teach you all about Customer Rate Optimization (CRO). You will learn how to optimize your digital content by giving you strategize and tools to analyze your website. You will also learn how to identify what a typical conversion process should be like and not to get lost in jargons that don't show real profit.
Excel is an important tool for nearly every business, this holds true for marketers as well. In this excel for marketers course, you will learn how to find actionable insights using excel and Google Sheets.
By the end of the course you will know how to do the following:
How to work with errors in the Sum() function
Data validation
Ticking and Tying
Use of color
How to use absolute cell references and named ranges
It's a 5 lesson course but it will save a lot of your time when you are actually working on campaigns and large data sets
Get trained by Data and Analytics expert Yehoshua Coren, in this 9 lesson course in Google Analytics. Google analytics is crucial to measure and analyze how your campaigns are performing. In this 9 Lesson course, you will learn the following:
Why digital measurement matters
What you need to be measuring in Google Analytics
How to identify errors on your website across devices
How to use Google Analytics to fix business problems
How to segment to identify outliers in your data
Why dimensions and metrics are important
Google Tag Manager might seem complicated at first, but it's not once you get the hang of it. What better way to learn all about GTM than from the best. Simo Ahava is a senior data analyst and is known as the Google Tag Manager Master. By the end of this course, you will learn how to do the following:
Use Chrome Developer tools
Execute custom Javascript by following best practices
Make use of the DataLayer and the internal Data Model
Work with triggers
Debug your event tracking
Create custom event listeners
Use customTasks from Universal Analytics library in Tag Manager
Utilize the Universal Analytics tracker object (and learn why it's important)
Learn how to leverage your understanding of the human mind and use that to increase sales with the help of Neuromarketing.
Learn how to design landing pages that convert into more leads and sales. In this free course, you will learn all about landing page best practices, conversion rate optimization strategies, copywriting techniques, and how to do research to get ideas to improve your landing pages.
This course will teach you the foundations of UX (user experience) by using UX strategies to make better marketing decisions. By the end of the course, you will learn how to identify your audience, learn UX best practices, customer life cycle tracking, prototyping & much more.
Other Notable Digital Marketing Courses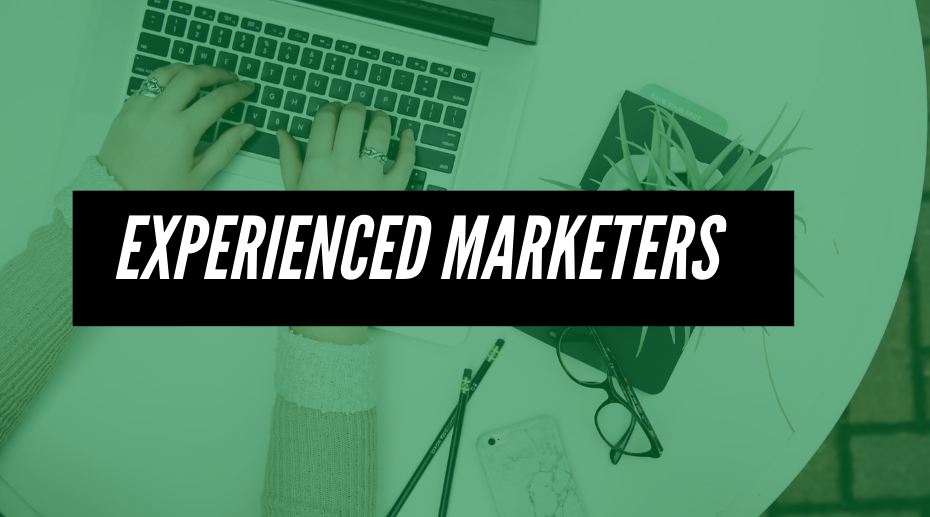 Get access to 30+ Hours of training in this free digital marketing course by Sourav Jain. You will learn from the basics, so this course is perfect for beginners who want to learn online marketing at a steady pace.
Learning HTML is going to help you design and make edits on your website, newsletters and other WordPress elements. While it is not an essential skill, learning HTML will make your life a lot easier in your digital marketing journey
Just like HTML, Knowledge of CSS will help you make your webpages attractive with the skill to modify colors, change layouts, and customize the overall appearance of your website.
Learning the art of utilizing cold email lists and converting them into sales is a skill that will help you generate thousands of paying customers. This course will teach you just how to do that.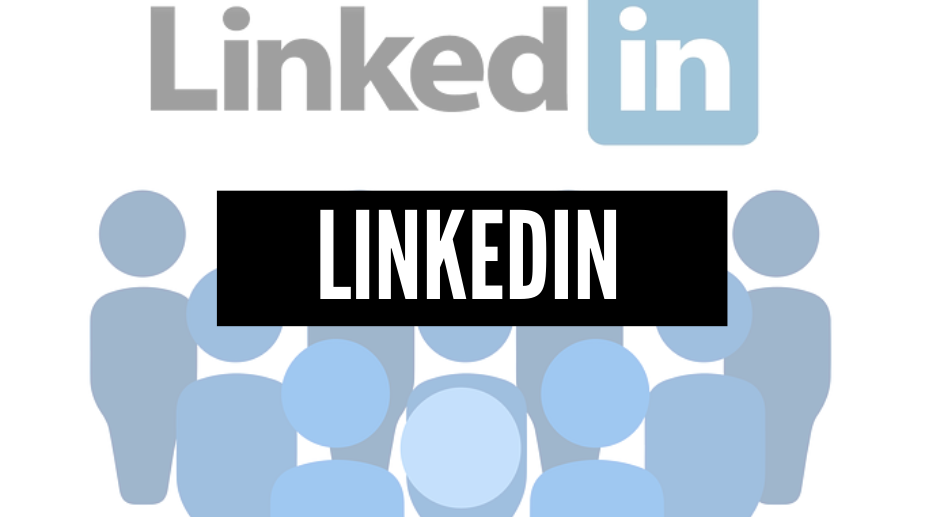 Linkedin Learning has created special courses that will help you grow and develop new business opportunities in the field of digital marketing. There are a number of courses to choose from in the field of digital marketing and you can graduate with a certificate too.
Online Marketing foundations will teach you tips, strategies and techniques to build successful digital campaigns on search, video, display and social media.
Learn all about Google Analytics and how you can use it for your website.
Learn SEO strategies, keyword research, link building, SEO for eCommerce and a lot more in this Linkedin course.
Learn the foundation of Google Ads including creating campaigns, keyword research, adjusting bids, writing ads, connection google analytics and much more.
Learn how content marketing can help you business grow. In this Linkedin learning course, you will learn how to create a content strategy which will have a guided purpose, that is to gain the trust of your audience.
Learn how to use social media marketing for your business to generate leads and increase sales.
This course will teach you how to market your brand on facebook. This is a course for beginners only, so if you have some knowledge of Facebook, you can skip this course.
Learn all about instagram marketing in this course that uses a photography client as an example. You will get access to a life case study to practically implement successful campaigns on instagram.
Learn how to use your social media platforms effectively to increase ROI. You will learn how to analyze and measure key performance indicators to understand which channels are working for you and build on those platforms.
You will learn key metrics to measure if your Social Media Campaigns are working or not and how to improve your strategy and optimize and refine your content mix. You will learn how to develop a paid and earned social media strategy that is designed for success.
Free Digital Marketing Courses on YouTube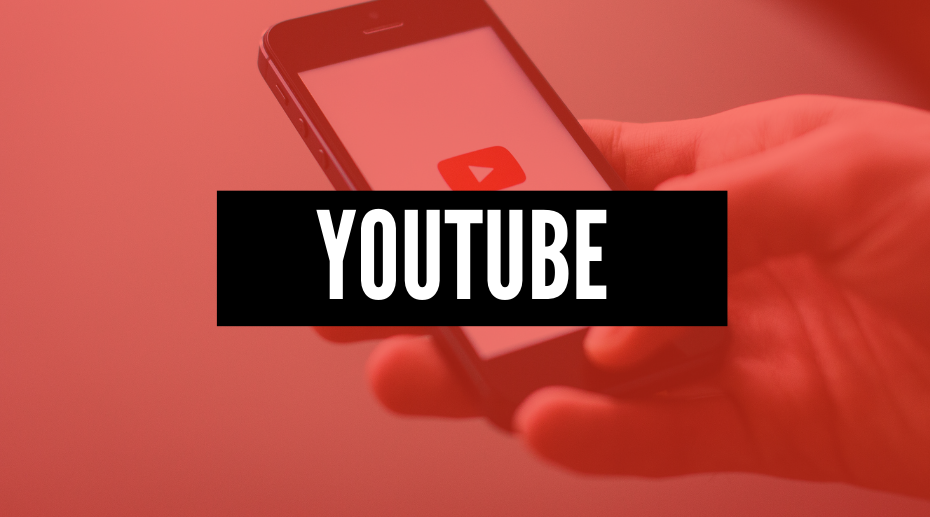 YouTube has some of the most underrated yet valuable courses created by experienced and talented people from various industries. I'm making a list of complete courses that can rival any paid course on the internet. And the best part is that they are all free!
Get access to 60 Videos that teach you everything about Google Ads. This training is in Hindi, so it is perfect for the indian audience. If you don't want to invest in a paid course, but still want a step-by-step tutorial on Google Ads, this is the course for you
This Google Ads course by Joseph Delgadillo is a total of 8 hours and you will learn everything you need to know about Google Ads. You will learn all about
Creating your count
Managing campaigns
Keyword research
Analyzing reports,
Writing ads
Conversion tracking and much more.
You will learn quick shortcuts and tricks that will help you create high-converting ads quickly.
Learn how to run successful Facebook Ad campaigns with this step-by-step tutorial by TeckMart Influencers. This course is in Hindi and comprises 24 videos that teach you from the basics until you're able to launch successful Facebook ad campaigns all by yourself.
Ankur Agarwal is a wizard when it comes to digital marketing. In this video, you will learn how to create a facebook campaign, do audience research, create visuals for your ads, create custom audiences and much more. By no means is this a complete tutorial but it's surely a start if you want to get going with facebooks ads
While there are tons of videos on Google Tag manager, the tutorials by MeasureSchool is by far the best. You will learn how to use Google Tag Manager to its full potential with Live Examples.
SImplilearn has taken a huge effort to provide this SEO tutorial that is over 8 Hours long and is divided into 30 Topics. You will learn all about SEO, Google Analytics, Google Tag Manager, Keyword Research, High Quality Content Paid Advertising and much more.
Free Graphic Design Courses
Why Graphic Design and how is it related to Digital Marketing? Nearly 60% of your work will either be in coordination with a graphic designer or you might have to create it for yourself. Whether it is for Your Social Media, Facebook Ads, Google Display Ads, or for your Blog Posts, getting skilled in Graphic Design is going to make you stand apart from the average digital marketer.
Here is my list of Graphic Design + Video Editing Courses
This is the ultimate Adobe photoshop course created by Gareth David Studios and I cannot tell you what a blessing in disguise this course has been for me in my digital marketing journey. Just do it, don't think twice.
61.) Learn Adobe Illustrator – 19 Videos that will teach you all about Vector, Digital Art, and Illustrator
Adobe illustrator will help you create beautiful vector graphics for your designs, so it is crucial to know how to use this tool along with Photoshop.
Video Editing is going to help you create beautiful video for Facebook, YouTube, Social Media or your website. Knowledge of Video Editing is going to amp up your digital marketing skills. This particular course is for intermediate and advanced students only, so if you're a beginner, you can opt for the Video Editing for Beginners Adobe Premiere Pro
Conclusion
So there you have it, 62 of the most valuable digital marketing courses you will find right now on the internet. If you found this post helpful, do share it with others, and lets make the world a much smarter place.
Odell Dias is the founder of RightlyDigital.com where Online Marketing concepts are made easy. He has over 6 years of experience in the Digital Marketing industry, helping brands and individuals alike to achieve their marketing goals. He is known as one of the best digital marketing freelancers for small-to-medium-sized businesses.