If you're a psychotherapist or in the field of clinical psychology, counseling, and mental health, growing your digital presence might seem tricky.
How do you share your clients' pain points, success stories, and brand yourself without revealing crucial customer information?
Let's face it, this is a sensitive industry and mental health practitioners are doing a wonderful job by helping countless people across the world.
So today I want to give back, I want to share some real strategies that I have implemented for a few of my clients in the field of psychotherapy and counseling that not only helped them reach out to people who really needed their help but also brand themselves effectively without revealing any crucial patient information. 
So if you're a psychotherapist, clinical psychologist, rapid transformational therapist, or mental health practitioner, just follow this step-by-step guide to performing mental health digital marketing that will increase the leads and sales for your business
Define a Clear Content Strategy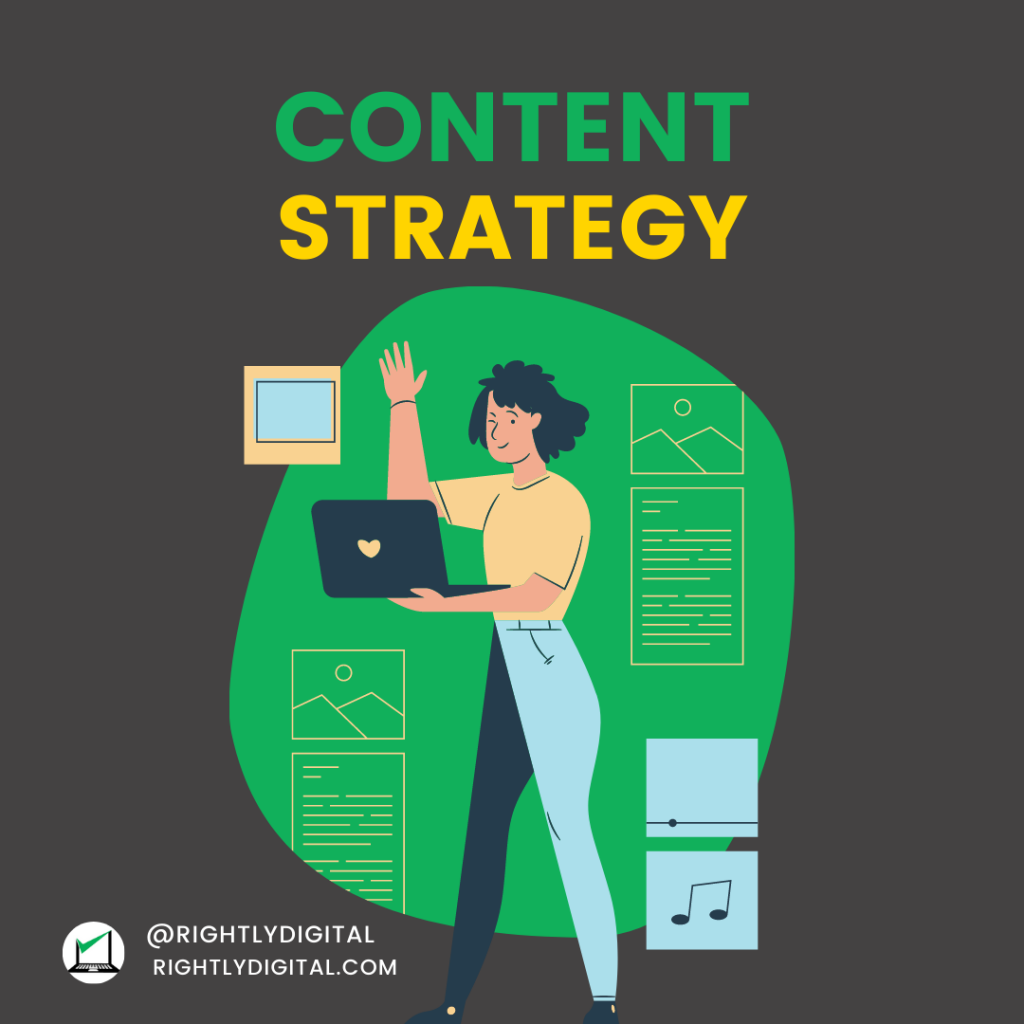 A good content strategy will help you define and implement a clear voice when interacting with your audience. Your content needs to resonate with your clients. It needs to speak to them directly.
Create content that will help your followers. Content that will want to consume and keep coming back for more.
If you specialize in anxiety and depression, create content that deals with these topics with the aim of helping your clients. Your content should include tips, quotes, strategies, techniques, success stories, and of course self-promotion as well.
Follow an 80:20 Rule. 80 percent of your content should be educational whereas 20 percent can promote the services you have to offer.
Here are some topic ideas that you should consider covering as part of your content marketing plan
Anxiety
Depression
How To Guides, for example, how to get better sleep
Feel Good Quotes
Gratitude Tips
USP's on the services you offer. For example, benefits of rapid transformational therapy
Relationship Advice
These are just a few suggestions, however, the topics are endless.
Get on Social Media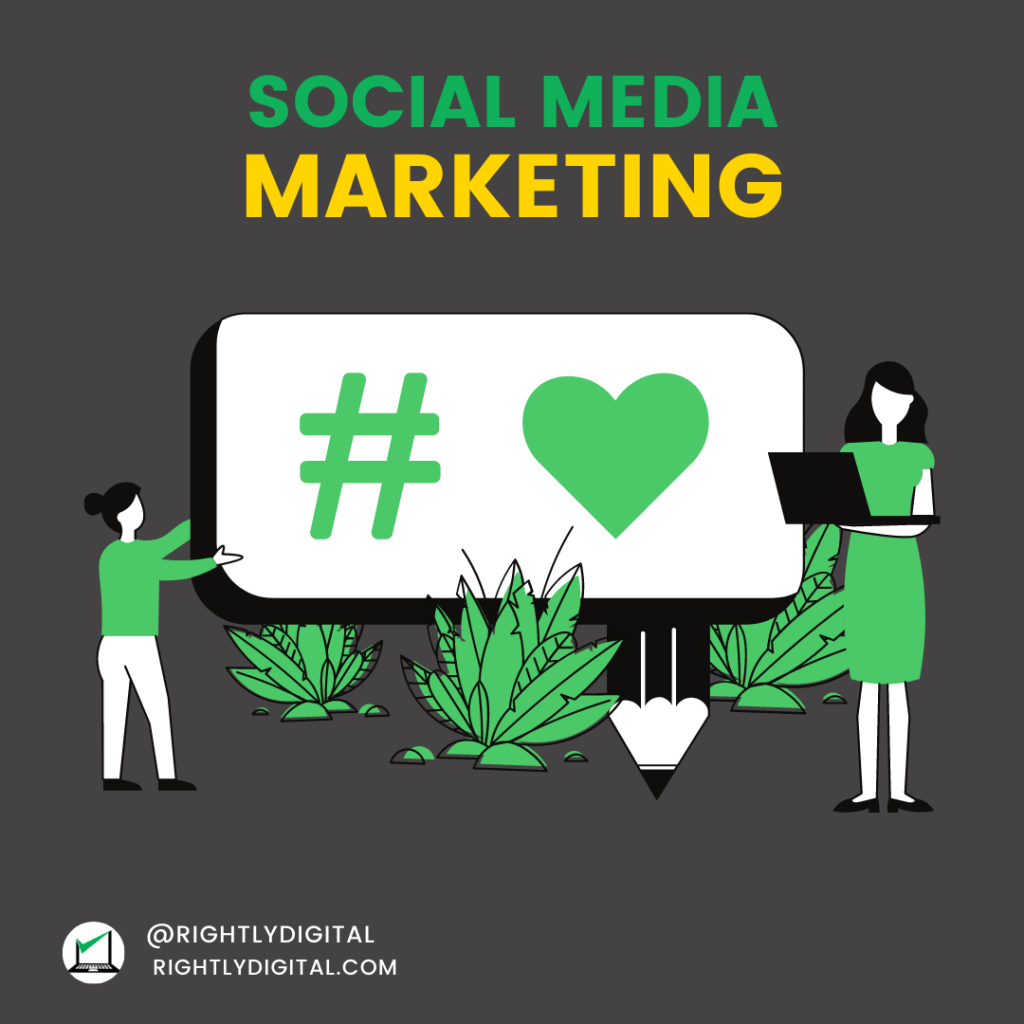 An important step to building your brand presence is to start creating your social media accounts. However, choosing the right social media for yourself is also going to be important.
You need to identify who is your ideal target audience. Based on this, you will be able to determine the perfect social media channels for you.
For example, if you specialize in helping teenagers and young adults between the age group of 16 to 23 years, then you will need to start creating content on Instagram and TikTok.
If you specialize in corporate counseling, stress management, or personality development for organizations, then you should definitely be on Linkedin.
If you have multiple specializations, choose a few platforms but don't try to be everywhere. That's just going to be too hectic to manage and will impact the quality of your content.
These are the platforms that I generally create for my clients in the field of psychotherapy and mental health
Facebook
Instagram
Linkedin
YouTube
Each platform has a different target audience and your messaging needs to be adjusted accordingly.
For example, Instagram has a young audience, so you would do well to create content that resonates with them. This can be in the form of stories, reels, engaging posts, etc
On the other hand, Linkedin is a professional platform. Your messaging will have to imbibe the values of that platform.
Content that is professional in nature, that deals with pain points faced by corporate or working professionals, educational carousels, video, etc would work well here.
Your social media marketing campaigns need to be tailored for each platform and keep in mind the target audience as well.
Focus on SEO for Your Website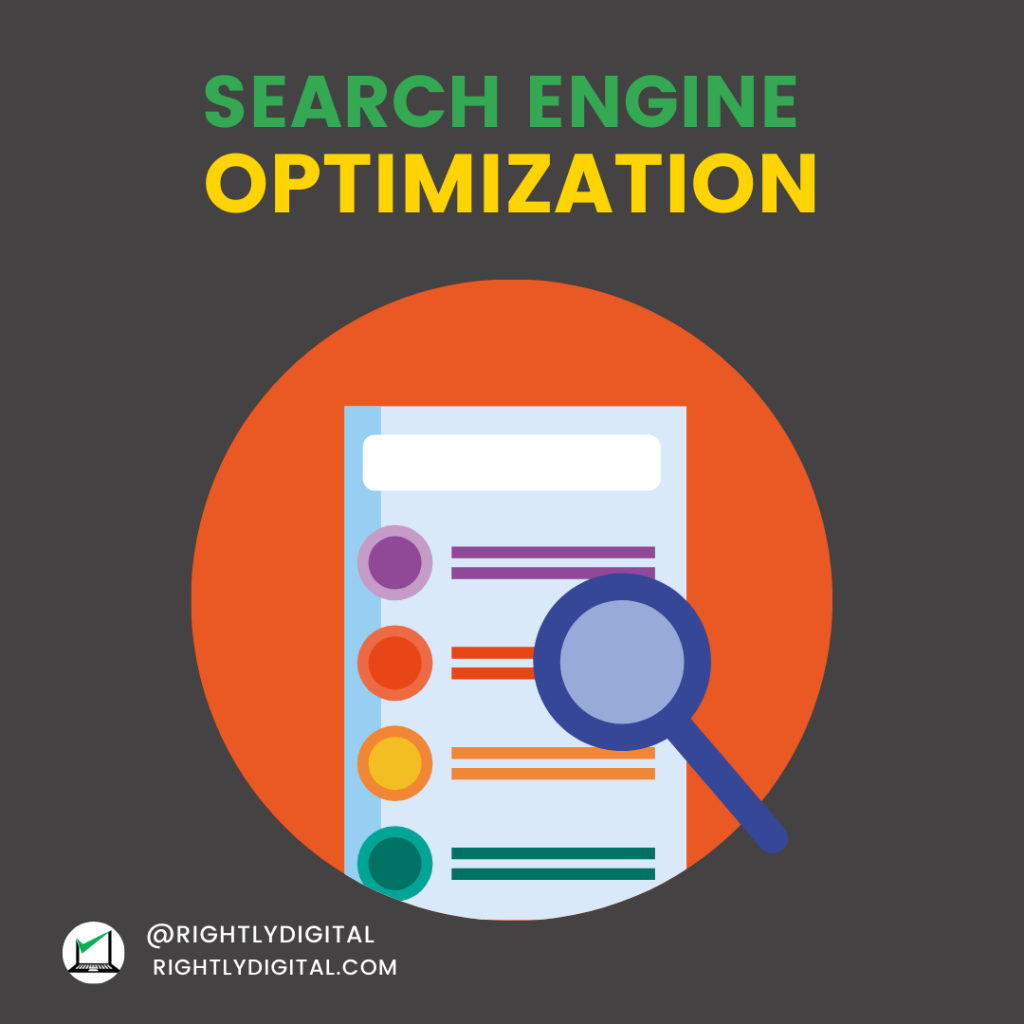 If you don't already have a website for your practice, I strongly recommend that you create one. At the end of the day, social media and content marketing strategies, need to direct your customers to a place where they will be able to get detailed information about how you can help them. That place is your website. It's a platform that you have full control over.
If you already have a website, that's wonderful. Now comes the part that is going to ensure you continuously are in a position to help your customers. That part is called SEO
SEO stands for Search Engine Optimization, in simple terms, it's the process of performing a series of actions consistently, with the aim of helping your site rank on the top of the search results.
SEO can be further divided into three broad categories:
On-page SEO
Off-page SEO
Technical SEO
On-Page SEO entails a major part of your content marketing plan. That would mean creating relevant content for your website, setting up internal and external links to your website, ensuring your title tags, meta descriptions, sitemap, etc are in place, writing helpful high-quality blogs that target keywords that will drive the right audience to your website and so on.
Off-page SEO are those activities that you do outside your website that help you in search rankings.
It could be link building activities, sharing content on your social media accounts that link back to your website, answering questions on forums and websites like Quora that link back to your website, etc
Technical SEO involves all the technical aspects of your website such as website speed, site structure, excellent user experience, ensuring you have the right hosting provider, etc.
If all of this seems too complicated for you, you can always reach out to an experienced SEO Freelancer (Hint: I can help you with this) to help you look after your website.
If that is not an option, there are tons of free resources available to learn SEO however, the learning process will require time and effort.
Create a Google My Business Account
Google My Business is a must if you want to capitalize on Local SEO. Once you set up your Business Account and get it verified, your aim should be to get as many 5 star ratings and positive reviews for your services as possible.
Reviews and ratings will help you rank on top of the search results sometimes outranking high authority websites. As you can see in the image above, the listing is right on the top for the keyword 'psychotherapist near me'
Email Marketing as Part of Your Engagement Plan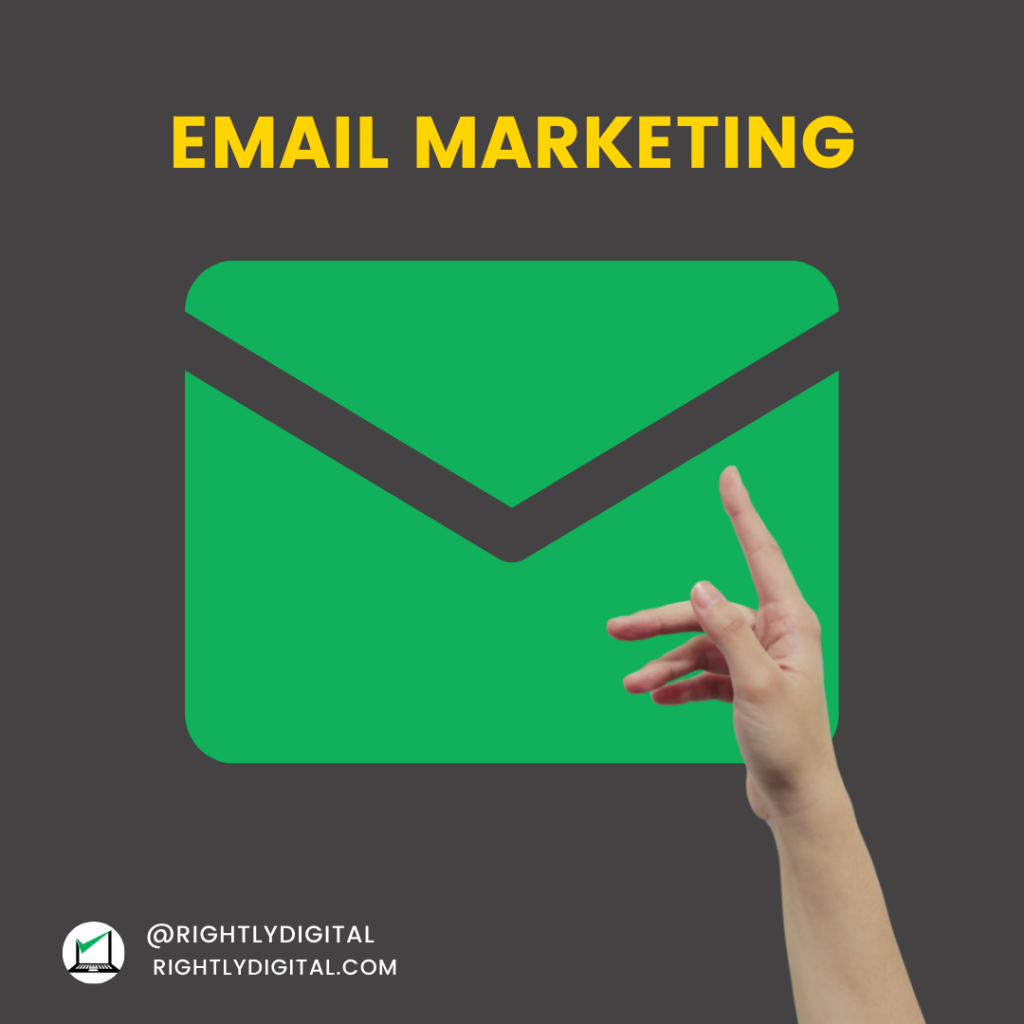 Email Marketing is one of the most reliable sources of marketing, Why? Because you own it completely.
You are not restricted to the whims and wishes of a social media platform, changing search engine algorithms, or any of the transformational changes that impact the digital landscape.
Email marketing is one of the best ways to grow your client base. This is why all of your content should be aimed at getting subscribers to sign up for your newsletter. Here are a few steps to get started with email marketing as a psychotherapist
Choose an Email Service Provider – An email service provider is quite simply a platform that will help you collect and send emails to your subscribers. Mailchimp and Mailerlite are two popular platforms that can be used. Mailchimp is very easy to use and you can collect and save up to 2000 subscribers as part of their free plan.
Create a Lead Magnet – A lead management is a freebie that will entice people to sign up to your email list. Never add email ids to your email marketing platform without consent, this is where a lead magnet comes into play. This freebie can be a helpful checklist, an eBook, a content calendar, worksheet, whitepaper, etc in exchange for their email id. It's an incentive that will motivate users to give you their contact details.
Make a Landing Page that connects to your Lead Magnet – Now that you have created your lead magnet, there should be a way people can download it and their details need to get stored in your email service provider. With Mailchimp, you can create landing pages for free. Once a user fills in their details like name and email id, their information automatically gets stored to Mailchimp and they will get access to the freebie you created. You can have a look at a landing page I created using Mailchimp here: Free Social Media Content Calendar for the year 2022
Paid Advertising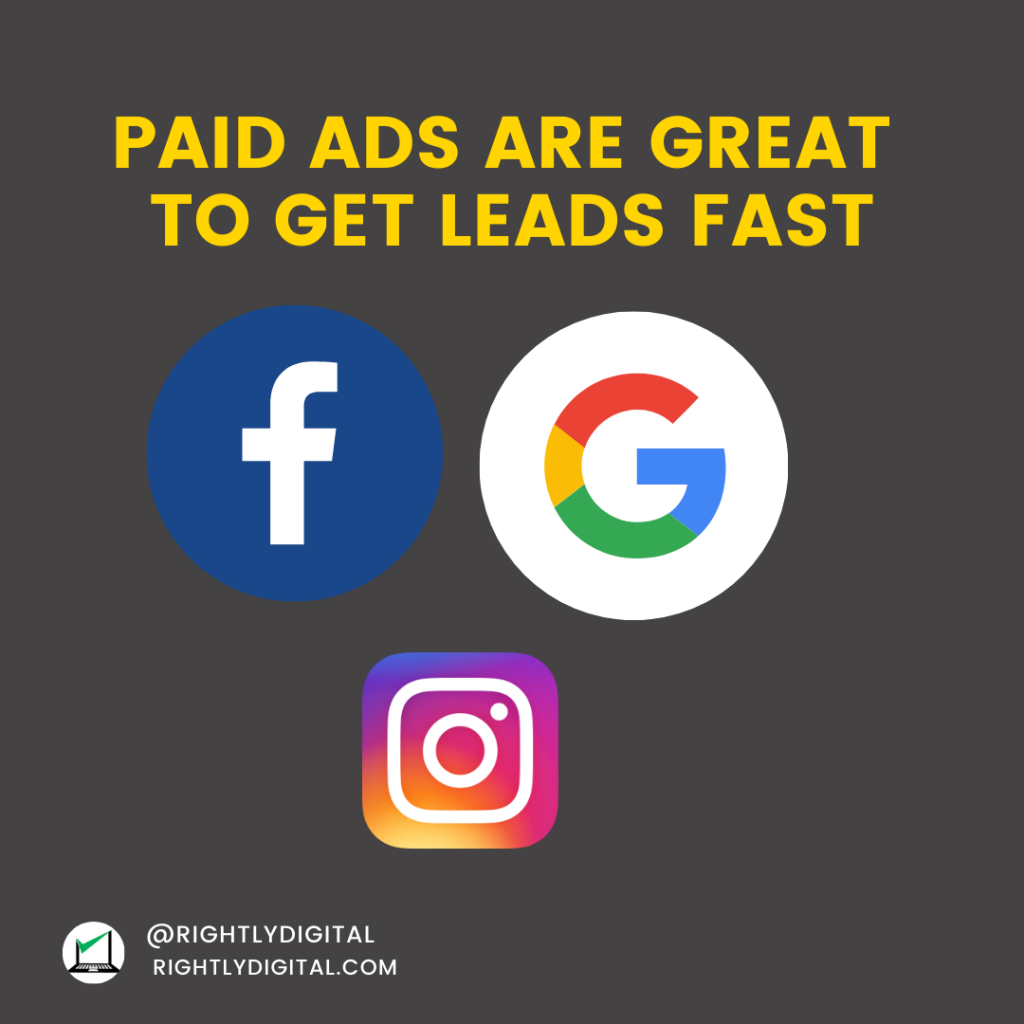 Paid ads on Facebook, Instgram, Google, YouTube, LinkedIn, and other platforms can help you get immediate leads. This is a short-term strategy to lead generation.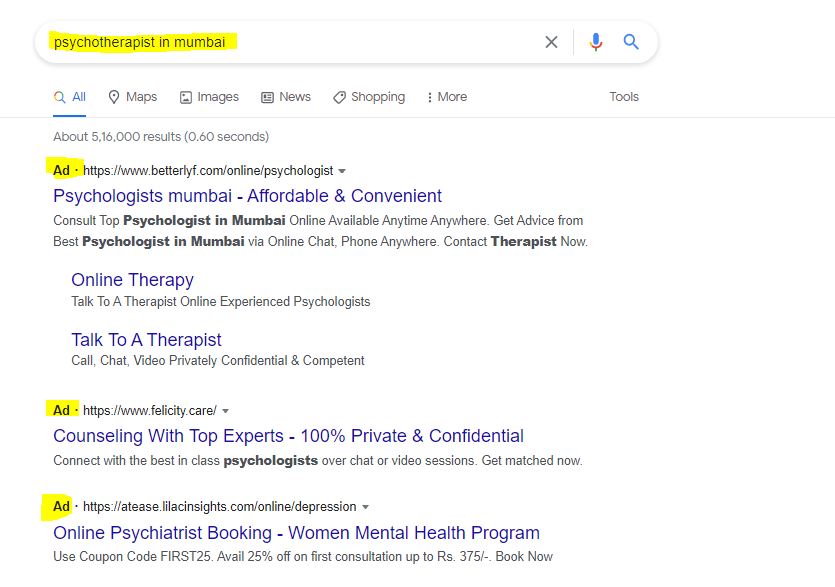 If you do not have the time to do SEO activities for your website, you can consider running Google Ads. Running Google Ads will push your website above the organic rankings on Google Search. You can target people based on the queries they type on Google. This is known as keyword targeting.
Ads on Instagram and Facebook are also a great way to get leads. There the targeting is based on interest, demographics, and other online activities.
YouTube Ads are run on the Google Ads interface itself. It's a great way to boost your video marketing campaigns.
LinkedIn ads can be considered if you're targeting a corporate audience. These are ideal for B2B interactions.
The best part about paid ads is you can create remarketing campaigns and target people who have visited your website in the past and not taken the desired action. Remarketing is also a great way for brand recall campaigns.
Summarize
To summarize here are some ways on how to do digital marketing if you're a psychotherapist, counsellor, or mental health professional
Define a clear content strategy
Incorporate social media marketing
Focus on SEO activities to boost your website rankings
Email Marketing is a must
Focus on ratings and reviews for Google My Business
Paid Ads to boost your marketing instantly
If you're a counselor, psychotherapist, or mental health professional, these tips will definitely get you a lot of clients and increase your brand recall however if you want an experienced digital marketing freelancer who has worked with mental health professionals, you can contact me by hitting the WhatsApp button on the right 
Odell Dias is the founder of RightlyDigital.com where Online Marketing concepts are made easy. He has over 6 years of experience in the Digital Marketing industry, helping brands and individuals alike to achieve their marketing goals. He is known as one of the best digital marketing freelancers for small-to-medium-sized businesses.