Microsoft has recently launched its free analytics tool Clarity for developers and non-techs in order to compete with analytics giant Google Analytics.
Many are saying that clarity might just become the Google Analytics Killer because of the added functions that it provides compared to Google Analytics.
All in all, this is some great news for marketers and web developers who are passionate about improving user experience.
Quick View of Microsoft Clarity in Action Below
What is Microsoft Clarity?
Clarity is a free analytics tool by Microsoft that helps you track your website visitors and gives you key insights on the actions your users take on your website.
What makes Clarity so Different from Google Analytics?
What makes Clarity so exciting is that besides the standard features such as website traffic data, engagement performance and debugging mode, it provides some extra benefits that Google Analytics does not provide such as:
Sessions Playback
Heatmaps
Insights Dashboard
Sessions Playback
Sessions play back lets you see what visitors clicked on your site in the form of a movie. You can literally see which pages they scrolled on, what elements they clicked, where they paused and if they clicked on any other pages in a visual timeline playback movie.
Heatmaps
Clarity Heatmaps shows a heatmap of which element son your webpage is clicked more often. This is particularly helpful when making design changes and adding call-to-action for your website. Landing pages A/B testing become easy with heatmaps.
Scrolling metrics is another feature that will be coming out soon in the heatmaps functionality. Scrolling is particularly important for understanding mobile performance and how users interact with your website on mobile.
Insights Dashboard
Insights dashboard gives you the overall insights on performance and user behavior for your website. At a glance you will be able to see how many user click on dead links, how they scroll on your website, how much time the average user spends on your site and how many JavaScript Errors take occur.
How do I install Microsoft Clarity on my Website?
Installing Microsoft Clarity is easy. Just visit the website by clicking here. Post that set up is similar to installing Google Analytics
Step 1: Create a project & add your website details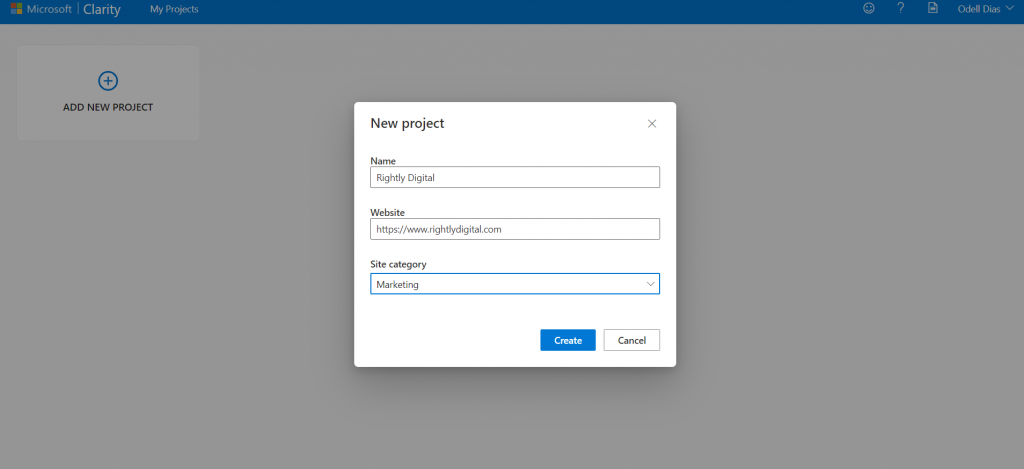 Step 2: Copy the Clarity tracking code and install it in the <head> section of your website. If you're using WordPress, you can use the plugin Insert Headers & Footers to easily implement this. Once you install it. The process is complete. Note that it may take up to 2 hours for data to start populating.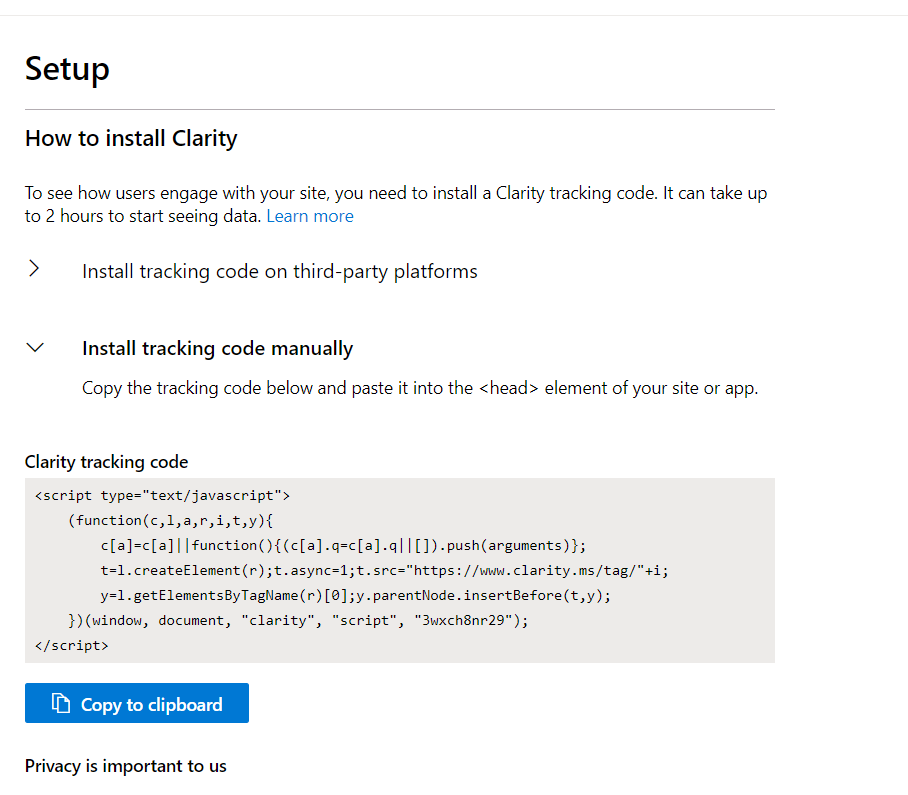 Installation Process using Google Tag Manager
If you're using Google Tag Manager, use these steps to install it quickly
Step 1: Create a new Tag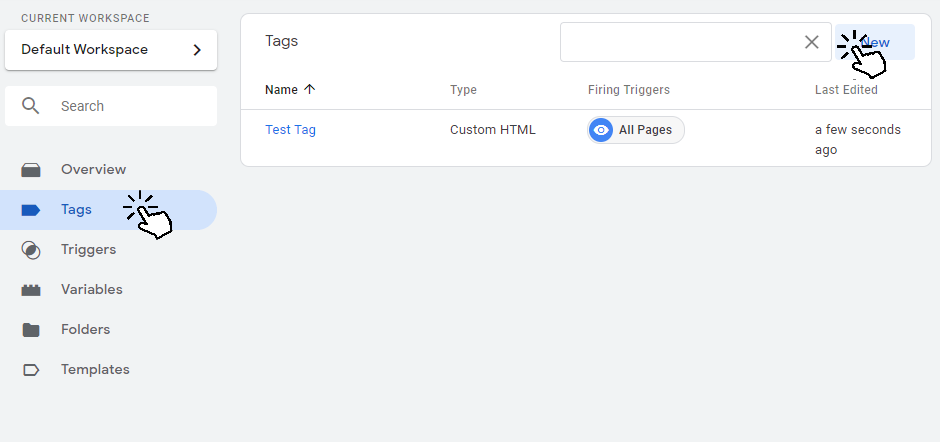 Step 2: Hit on Tag Configuration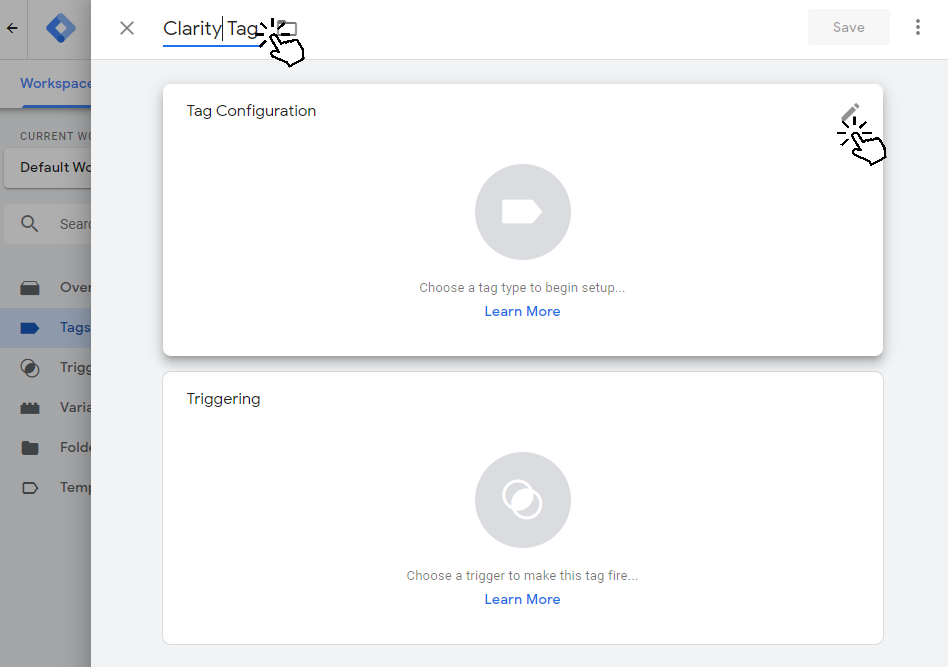 Step 3: Select Custom HTML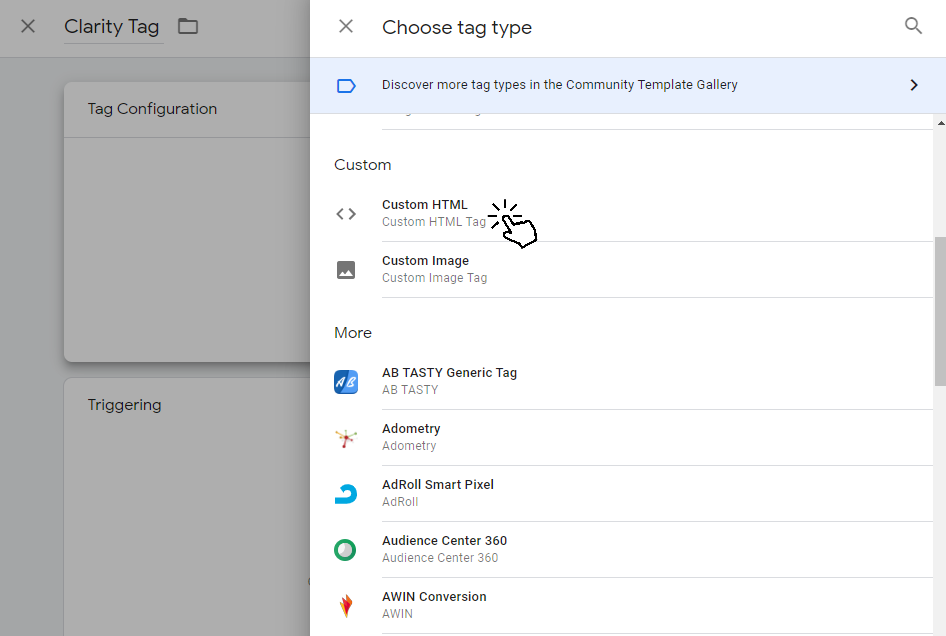 Step 4: Paste the Clarity Code in the HTML Box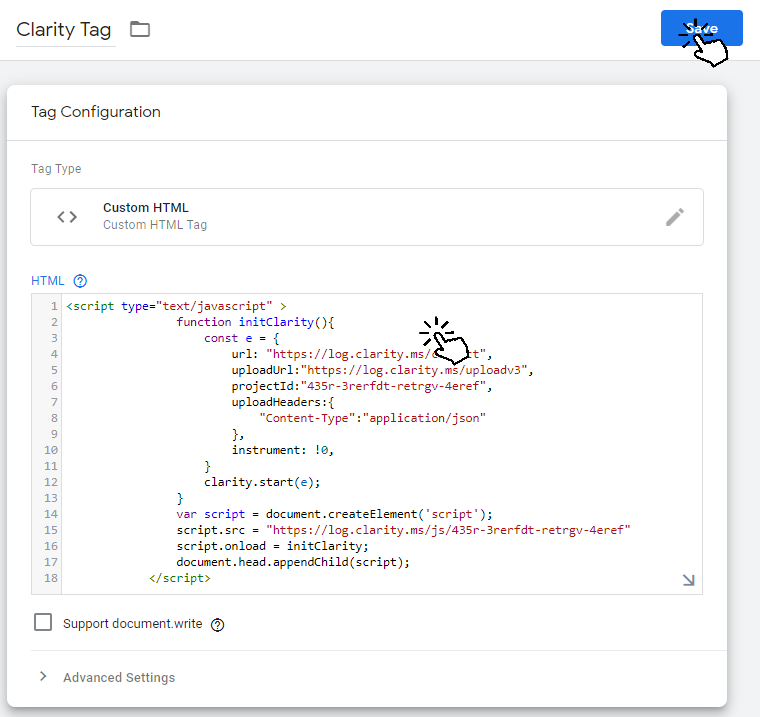 Step 5: Add a trigger so that your Tag can fire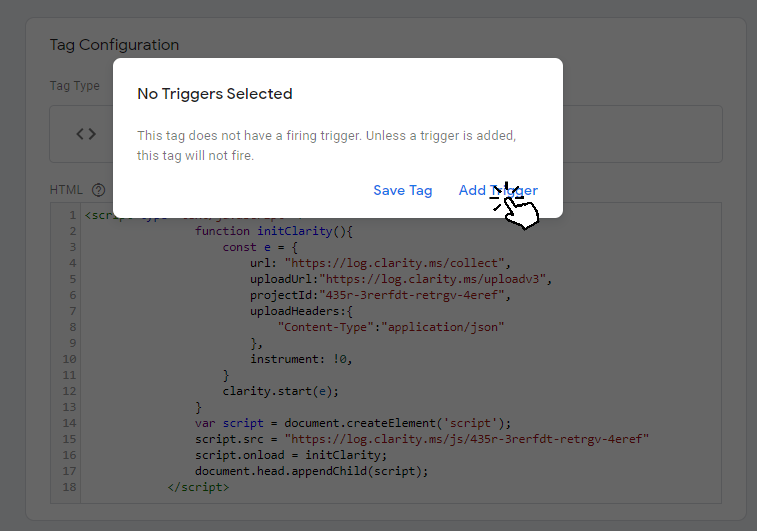 Step 6: Select All Pages as the Trigger

Step 7: Save & Publish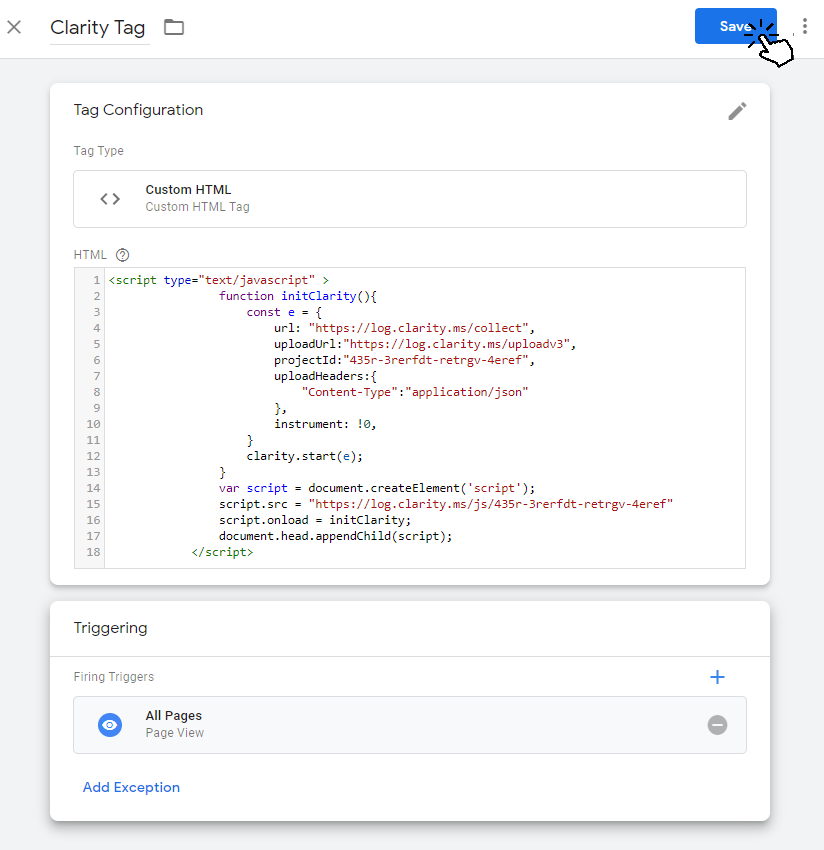 Once you do this, the setup is complete. Remember you may not see the data immediately. It takes up to 2 hours for the data to show up. So don't worry, if you follow the above steps, the implementation should work fine.
Odell Dias is the founder of RightlyDigital.com where Online Marketing concepts are made easy. He has over 6 years of experience in the Digital Marketing industry, helping brands and individuals alike to achieve their marketing goals. He is known as one of the best digital marketing freelancers for small-to-medium-sized businesses.