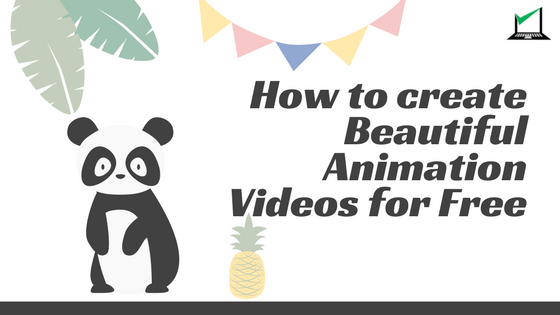 Videos are slowly becoming one of the most preferred types of content consumed on the Internet. In fact, 45% of people watch videos for more than an hour on YouTube and Facebook.
Research shows that by 2019, 80% of all internet traffic will be via videos. That being said, adding videos as part of your digital marketing artillery has never been more important than now.
We all know that creating animated videos is expensive and requires a substantial amount of investment too, but what if you don't have the budget for the same.
How do we create beautiful animated videos without possessing any animation skills and how long would it take to create such videos?
All valid questions, but you have nothing to fear because Rightly Digital is here! (sorry for my bad attempt to rhyme)
Today you will learn how to create animation videos for your website within minutes, without any animation skills and for absolutely free.
Bonus Infographic on 127 Facts You Probably Didn't Know About Video Marketing at the end of this post
Yes, you read it right. To accomplish this we will be using a website called Biteable.com
Step 1: Sign Up with Biteable.com
Biteable.com is an easy to use Video and Animation Maker that will help you create beautiful videos for Free.
Visit the website and click on the sign up for Free button, it will then ask you to either create an account with Facebook, Google Plus or an email id and password. You can choose whichever channel is convenient for you.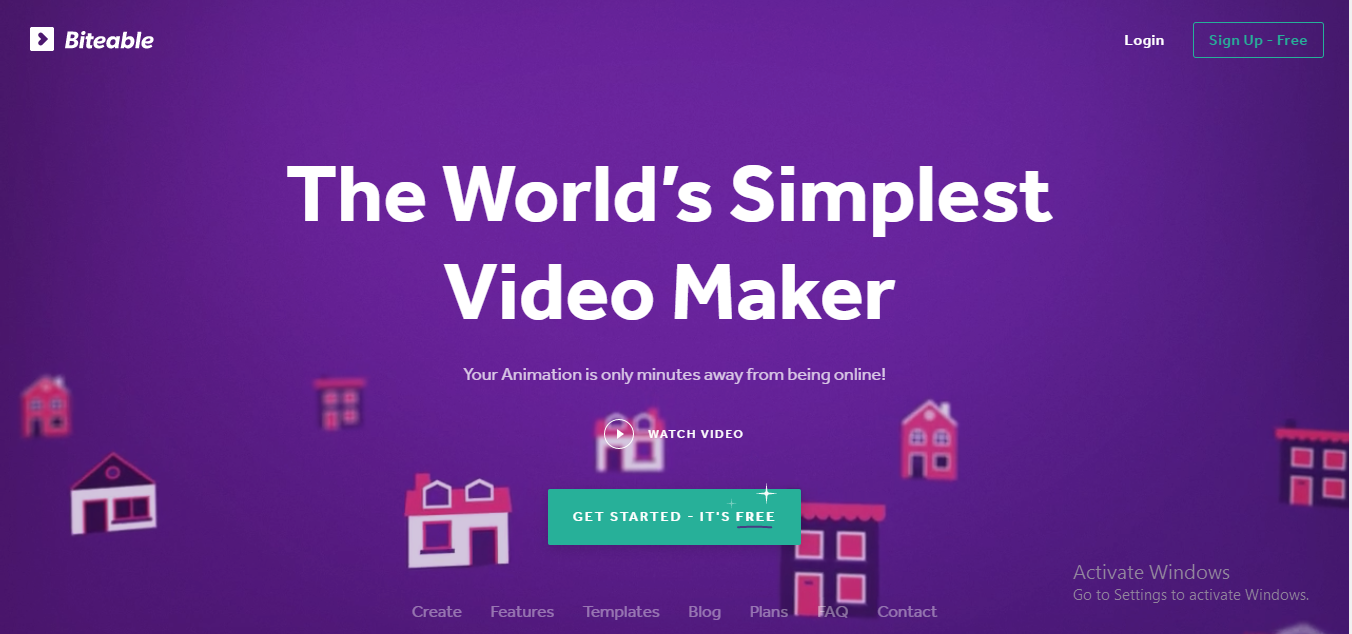 Once you do that you will be asked what type of video you want to create. The interface gives you 5 options to choose from which are as follows:
Advertising
Presentation
Intro
Slideshow
Business Explainer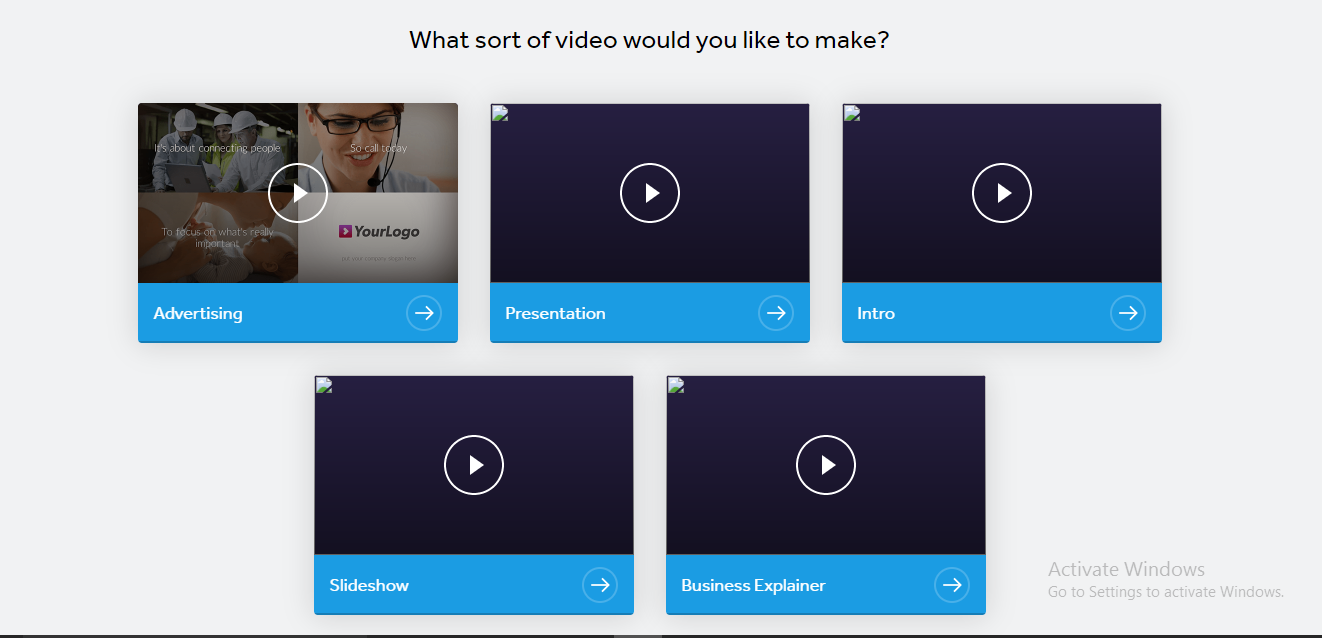 Each style gives you a pre templated format which you can then customize as per your needs. For the sake of this article, we will choose the Business Explainer type.
Step 2 Create Your Video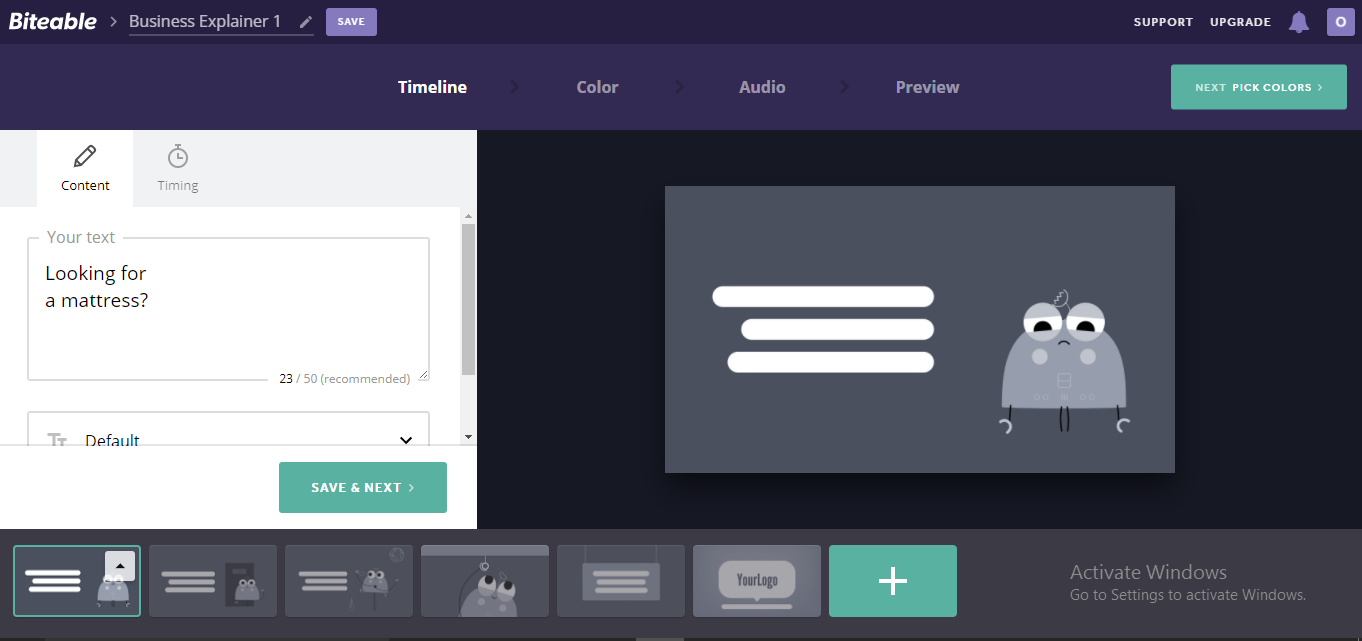 Once you choose the Business Explainer type, you will be taken to the biteable dashboard. Here you can customize the video as per your content.
On the left-hand side, you will see the content section. Type the content you wish. For example, I'll go ahead and type 'Want to learn how to make Beautiful Animation Videos like this?'  
Once you finish writing this on the first text box, hit on save and next and it will take you to the next box, keep filling it up with the content you want.
Now you may have noticed a number of other options on the dashboard like Color, Audio, Preview. Let's click on the color and make a few changes there too.
There are templates of different palette styles or you can manually customize it. I am going to manually customize it to my website colors, which is Green, White and Black.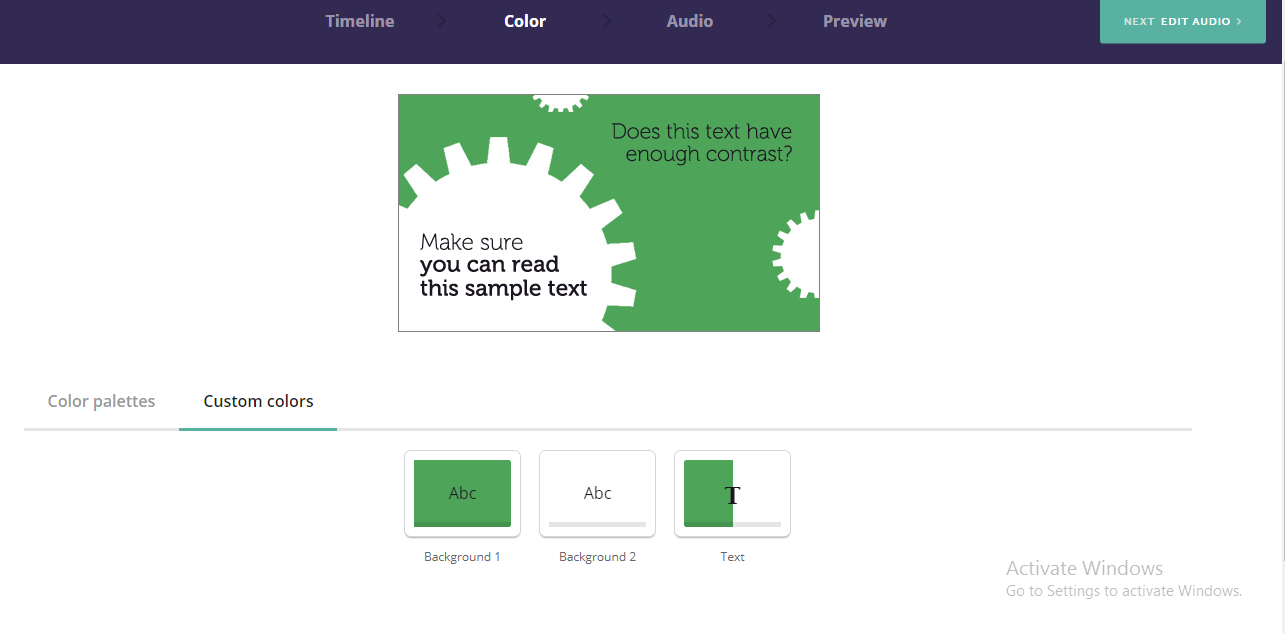 Once you've completed that, select the audio option and add an audio from a list of free audio tracks given by the interface. You also have the option of uploading your own tracks.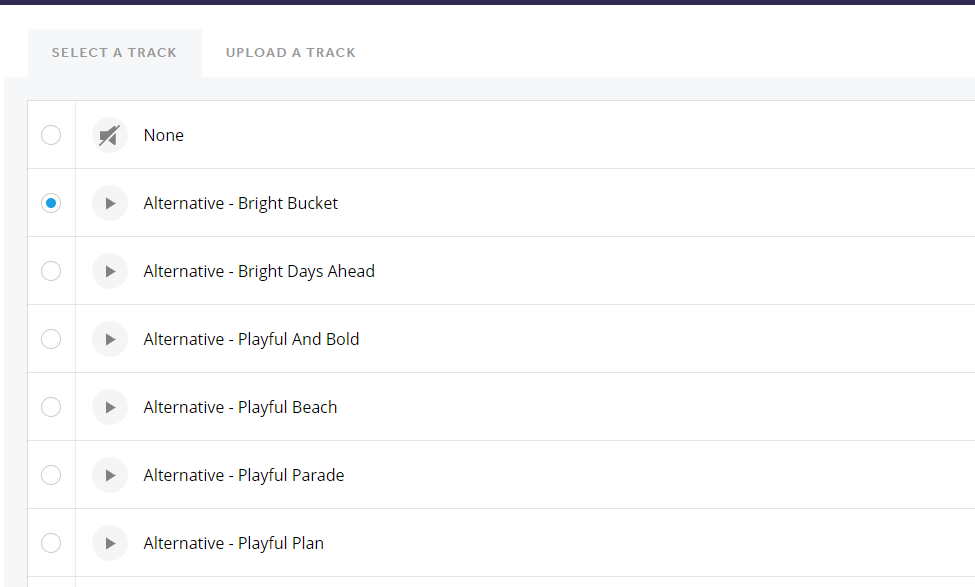 Once this is done, hit the preview button. Your video will take a few minutes to render, so sit back and relax and watch the wheels spinning. The video will then get completed and will be ready for publishing.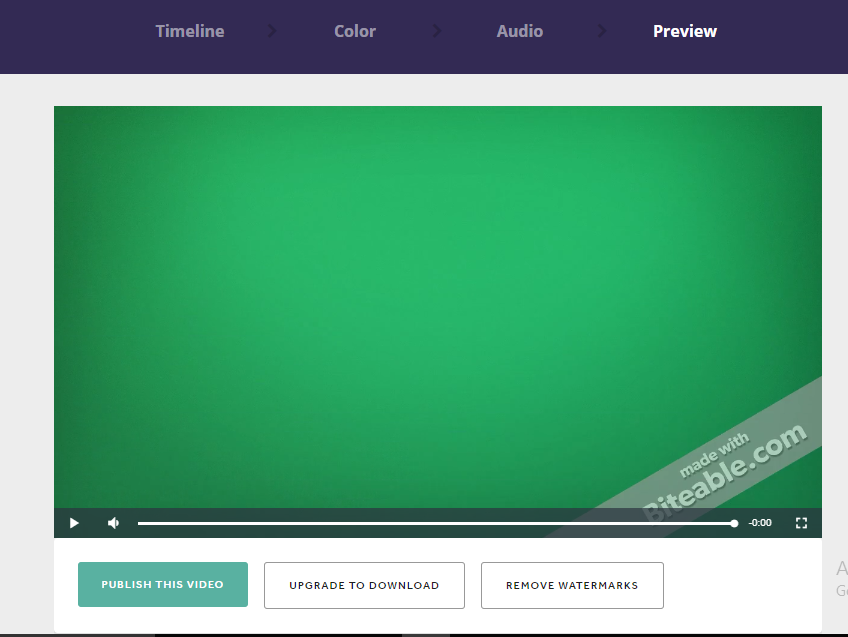 Now from the screenshot above, you may have noticed 3 options, 'Publish this video', 'Upgrade to Download' and 'Remove Watermarks'.
Now if you want to download it and remove the watermark, you would have to use the paid services however there is an alternative to get the video for free (with the watermark)
Simply click on 'Publish this video' and you will be taken to a dashboard where you can embed the video to your website or share it on YouTube.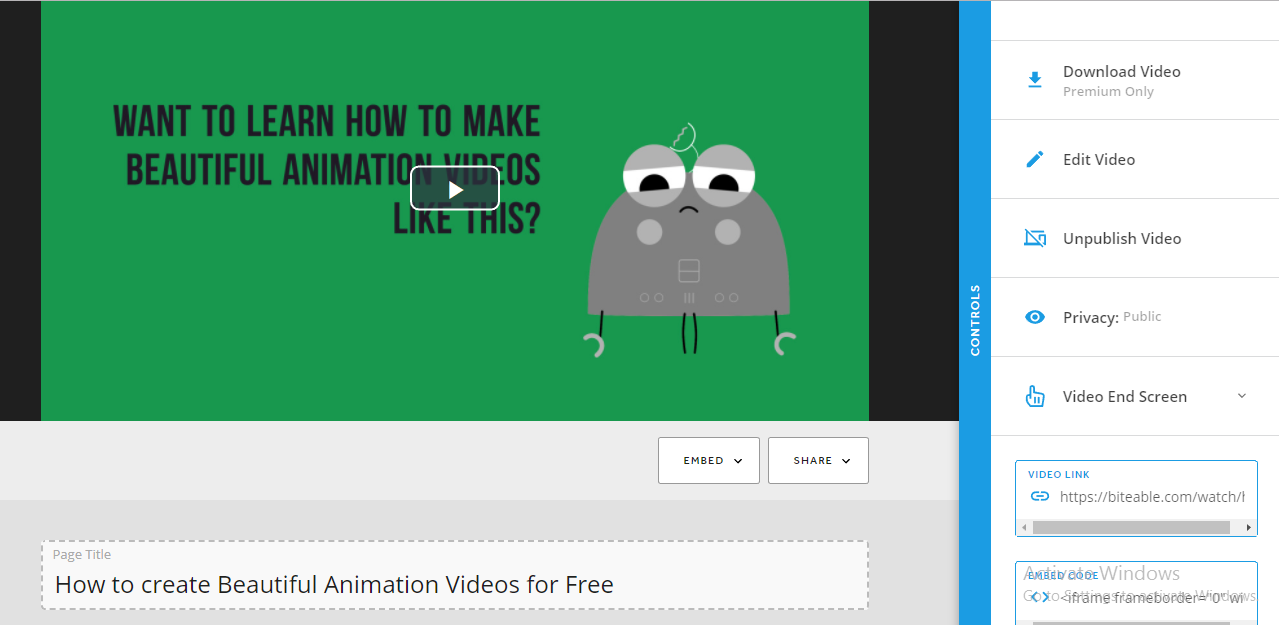 You can also go back and edit the video if you missed something. On the right-hand side you will see a share this icon with Twitter, Facebook and YouTube, click on YouTube option.
Then connect your YouTube account with Biteable.com and you're done.
Here you can see below that the video has got automatically published on my YouTube channel.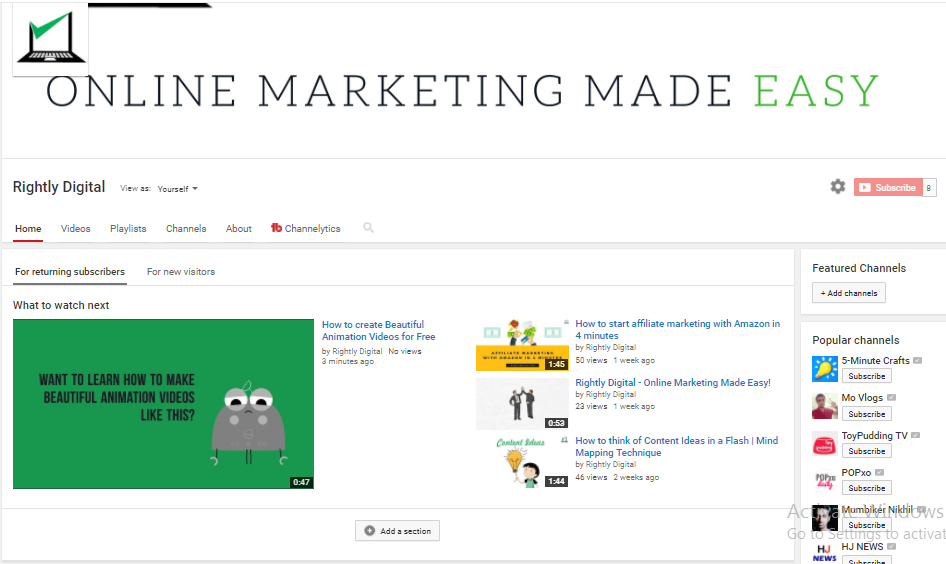 I'm pretty sure you would love to see what the video looks like, so here is the video I created especially for this blog post, it links back to my  YouTube account so please subscribe if you enjoyed the video 🙂
That was simple right, but hold on, we are missing something. How do we download the video? There are a few easy ways to do that.
Step 3: Download the Video
Now there are various tools and techniques to download YouTube videos from the internet, one of which is by using an app called YouTube downloader
Simply download the application on your computer by clicking on the link here, then copy and paste the YouTube URL into the application, choose the format you want to download the video in and click download.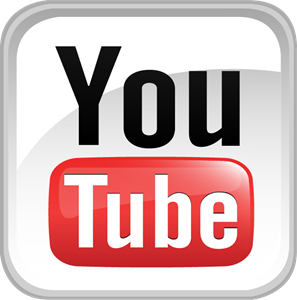 That's all you need to do and the video will get downloaded to your computer. Now if you are particular about the watermark, you will have to purchase the paid version, there might be other hacks to remove the watermark as well, however, I would not be covering those here 🙂
Do you know of any other nifty application to create videos? Do let me know in the comments below and let's make Online Marketing Easy for the community
Odell Dias is the founder of RightlyDigital.com where Online Marketing concepts are made easy. He has over 6 years of experience in the Digital Marketing industry, helping brands and individuals alike to achieve their marketing goals. He is known as one of the best digital marketing freelancers for small-to-medium-sized businesses.