If you're a Facebook advertiser and you live in India, you may have come across a situation where your debit card just does not get accepted by Facebook as a payment method.
This can be extremely frustrating considering that many people do not have credit cards or are not comfortable using their credit card to make payments online.
Another issue that a lot of advertisers face is that Facebook is not very helpful when it comes to giving solutions for this particular issue.
I have tried contacting their support team on numerous occasions only to receive incomplete or incorrect information from their team.
But fortunately, there is a solution. You can make payments on Facebook without a credit card however you got to get a little creative in order to make it work for you.
I am going to cover payments via Paytm, however, there are other options as well.
Do note though that not everyone gets the option to make a payment via Paytm however if you follow these steps, you will be able to transfer funds to your ad manager account in no time.
I am going to explain the steps from scratch, so you can skip those parts that are not relevant to you.
Step 1:
Create Facebook Ad Account
Create a Facebook Ad Account by creating your first AD on Facebook. Click on Create Ads option and an account will be automatically created for you.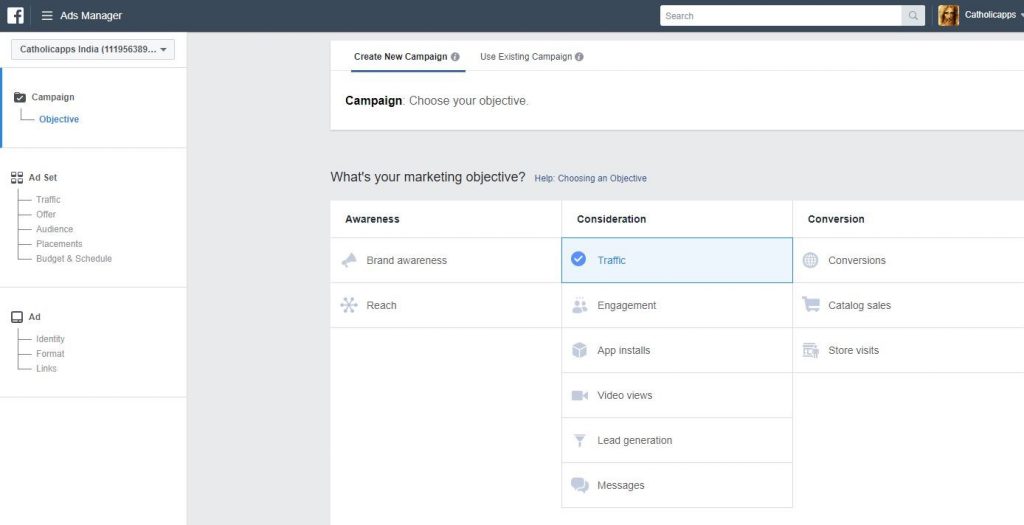 Once you are done creating your first AD. You can go ahead and click on the settings option. You need to select the three horizontal lines on the top left near the 'Ads Manager' text in order to get those additional settings.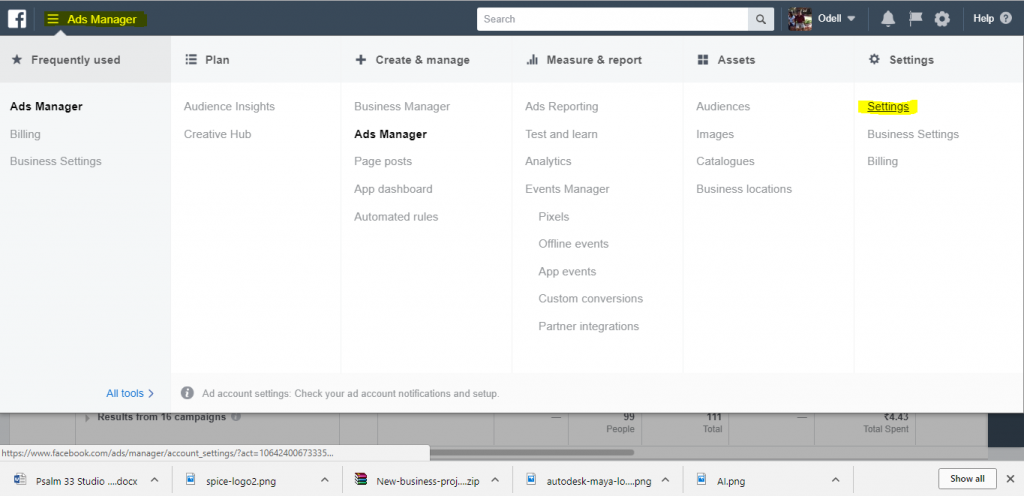 Step 2: Setup Payment method using Paytm
Once you click on the settings option you will be taken to a new screen that gives you your Ad Account information.
For now, you can ignore that and click on the payment settings in the left-hand corner. In case you want to Add other Ad account roles for this account, you will find it on this tab itself on the right-hand corner.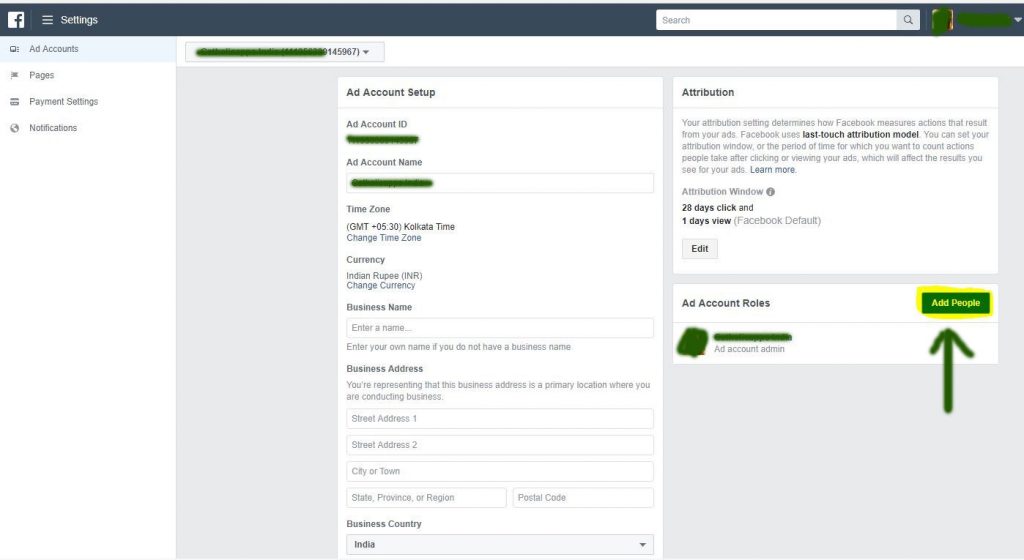 Once you have clicked on Payment Settings, select the Add Money button.
Then select the Paytm Wallet option.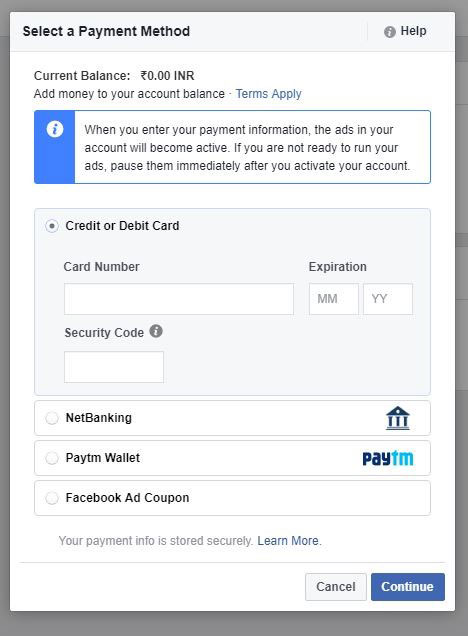 Step 3: Add cash using Paytm
Now you need to add money to your Facebook balance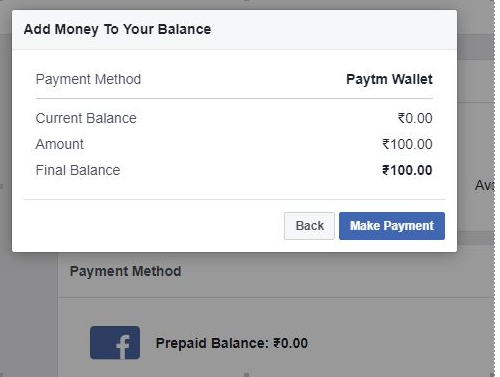 Make a Payment by following the pop-up instructions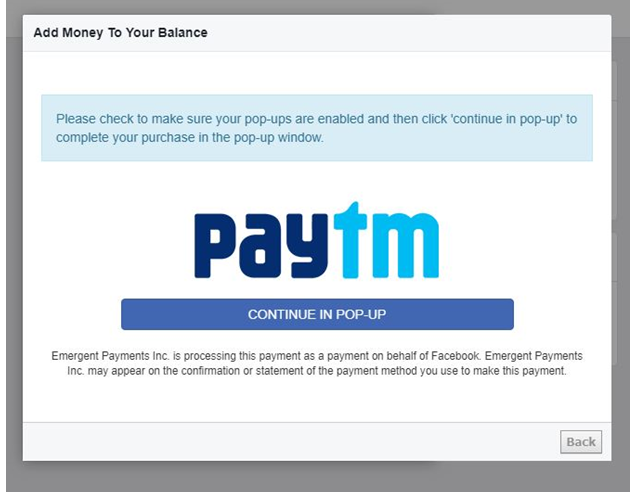 At this point you will be taken to your Paytm account where you can add the amount of your choice. And voila, your payment will get credited to you Ad Manager account.
Do make sure that there is sufficient credit in your paytm account. If there isn't then you need to do a funds transfer to your Paytm wallet first from your bank and then follow the above steps.
Conclusion
It is possible to make a payment in India even if you don't have a credit card. Yes, the steps might seem a bit tricky however it is an ongoing issue which a lot of advertisers go through.
Now there is an option to pay via NEFT as well however there are a limited number of Banks that are listed on Facebook's roster.
If your choice of bank is not on the list then, the Paytm route is your best bet.
Odell Dias is the founder of RightlyDigital.com where Online Marketing concepts are made easy. He has over 6 years of experience in the Digital Marketing industry, helping brands and individuals alike to achieve their marketing goals. He is known as one of the best digital marketing freelancers for small-to-medium-sized businesses.