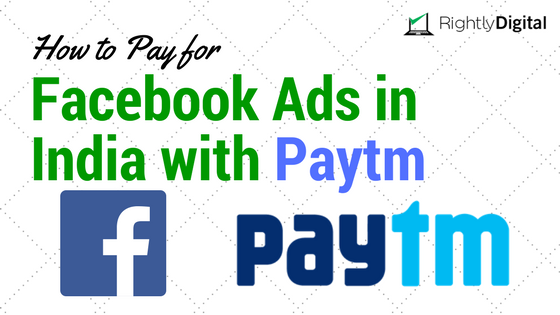 If you're a Facebook advertiser and you live in India, you may have come across a situation where your debit card just does not get accepted by Facebook as a payment method.
This can be extremely frustrating considering that many people do not have credit cards or are not comfortable using their credit card to make payments online.
Another issue that a lot of advertisers face is that Facebook is not very helpful when it comes to giving solutions for this particular issue.
I have tried contacting their support team on numerous occasions only to receive incomplete or incorrect information from their team.
But fortunately, there is a solution. You can make payments on Facebook without a credit card however you got to get a little creative in order to make it work for you.
I am going to cover payments via Paytm, however, there are other options as well.
(more…)
Odell Dias is the founder of RightlyDigital.com where Online Marketing concepts are made easy. He has over 6 years of experience in the Digital Marketing industry, helping brands and individuals alike to achieve their marketing goals. He is known as one of the best digital marketing freelancers for small-to-medium-sized businesses.