Google Ads is a powerful way to attract people to buy your product or service. Due to its search intent capabilities, Google Ad campaigns have become a must if you want to attract high-quality relevant leads.
In fact, research conducted by HubSpot's Annual State of Marketing report revealed that as of 2022, 63% of internet users have clicked on a Google ad.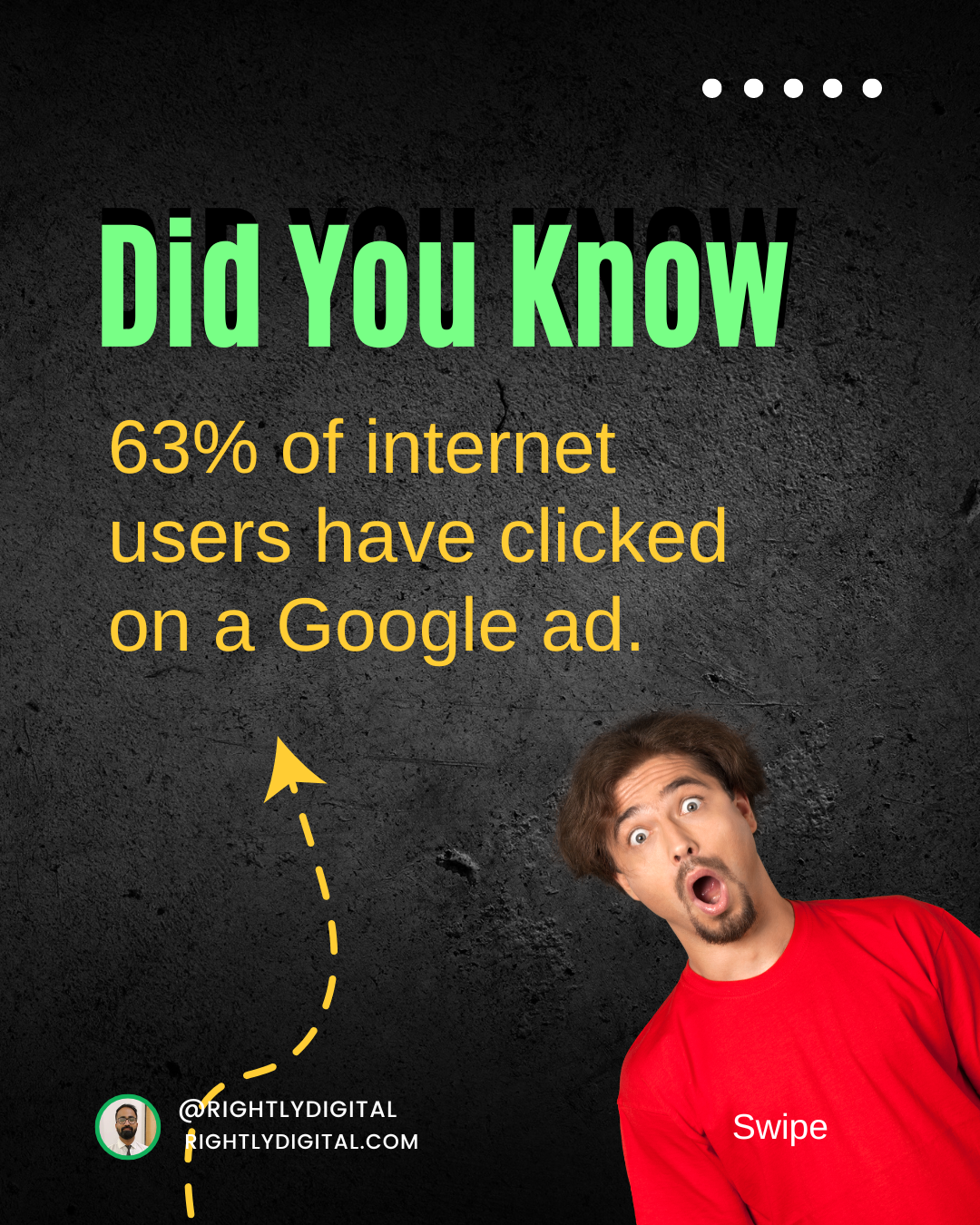 In this article, I will share with you some tips on how you can set up a profitable Google Ads campaign along with some fantastic tools in the end that will help you get leads that not just visit your website or app, but also take action you want them.
Here are 5 tips to help you set up a profitable Google Ad Campaign
Set up an Advertising Budget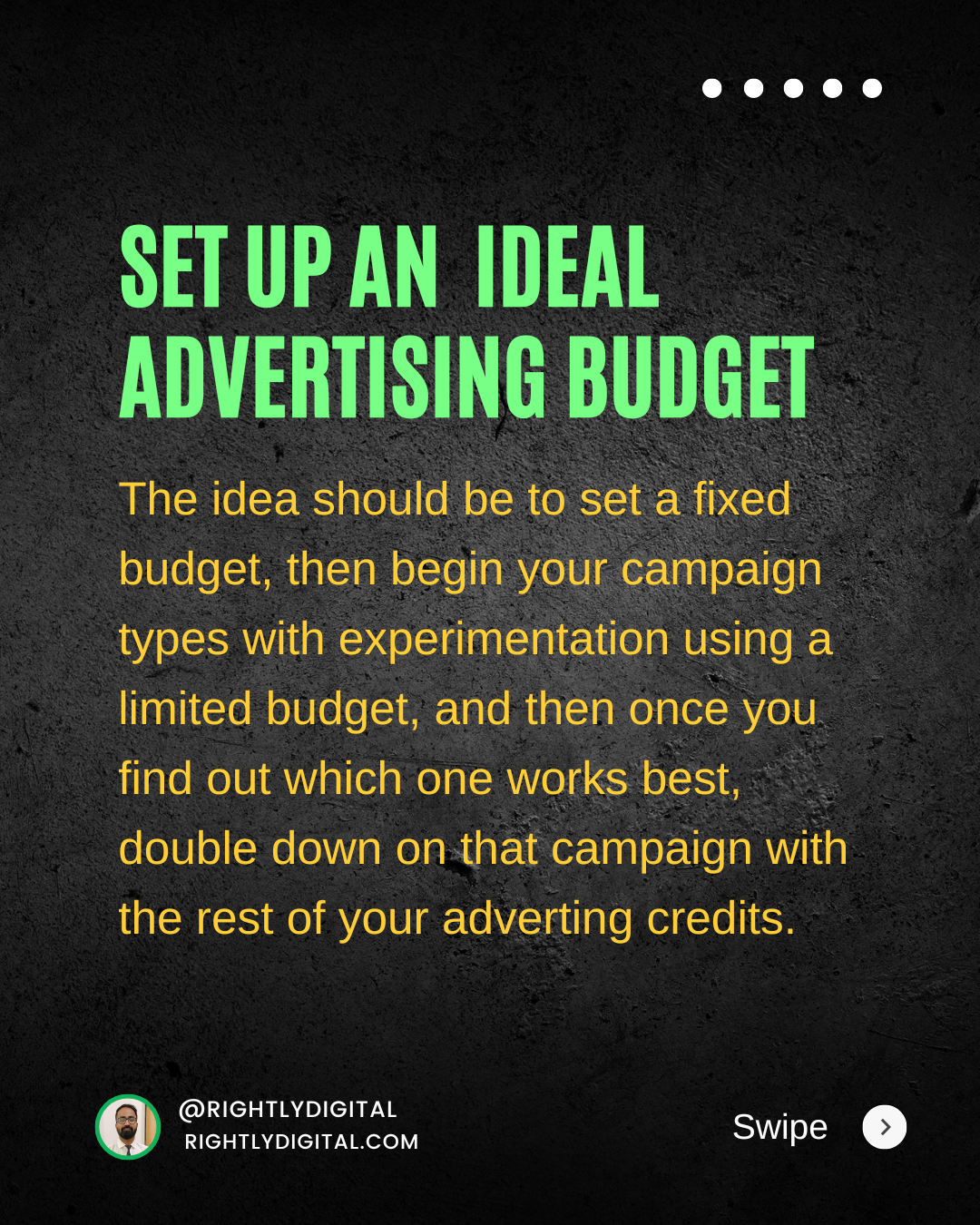 A clear advertising budget will help you structure your ad campaigns and give you the liberty to experiment with different campaign types.
Without knowing how much to spend, you will be flying blind and even lose out on opportunities to find out which type of campaigns work best for your brand.
The idea should be to set a fixed budget, then begin your campaign types with experimentation using a limited budget, and then once you find out which one works best, double down on that campaign with the rest of your adverting credits.
How to calculate your Google Ads Budget?
You will need to check the average cost per click on the keywords you would like to target and while there are several tools such as SEM Rush and SpyFu that gives you the Avg. CPC data, the best tool I recommend to get this information is Google's Keyword Planner
Google Keyword Planner gives you avg cost estimates of the keywords you would like to target. While the actual cost of the keyword may vary, you will get a fair idea of what your budget should be to reach your audience.
While there are many parameters that should be taken into consideration while setting up your ad budgets, this tool will give you a push in the right direction.
Choose the Goal that is Perfect for You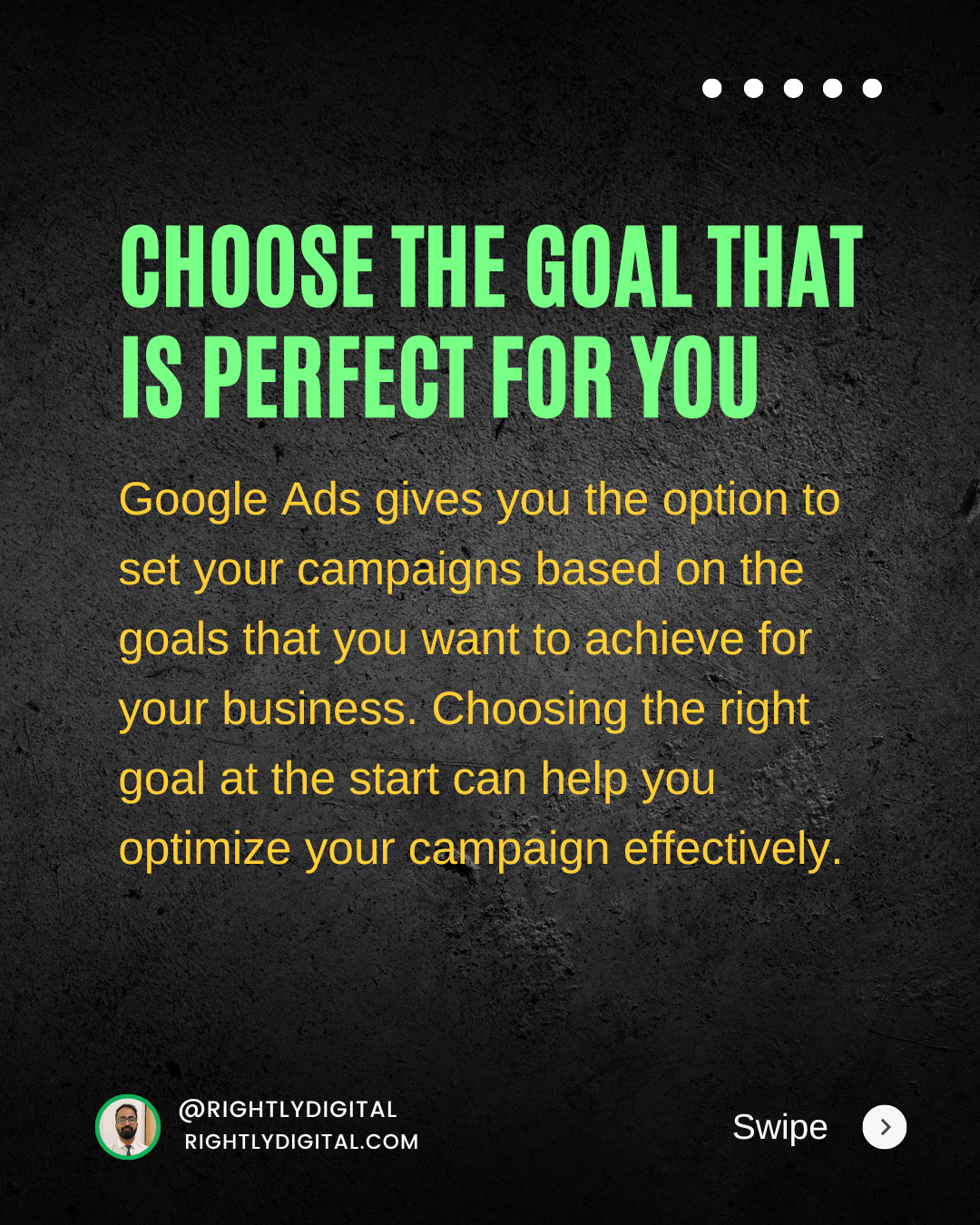 Google Ads gives you the option to set your campaigns based on the goals that you want to achieve for your business.
Different businesses have different goals, and choosing the right goal at the start can help you optimize your campaign effectively.
For example, you may want
Leads for your education business
Sales for your eCommerce business
Brand awareness campaigns for your new product.
Choosing the right goal will help you set your campaign for success.
High Intent Keywords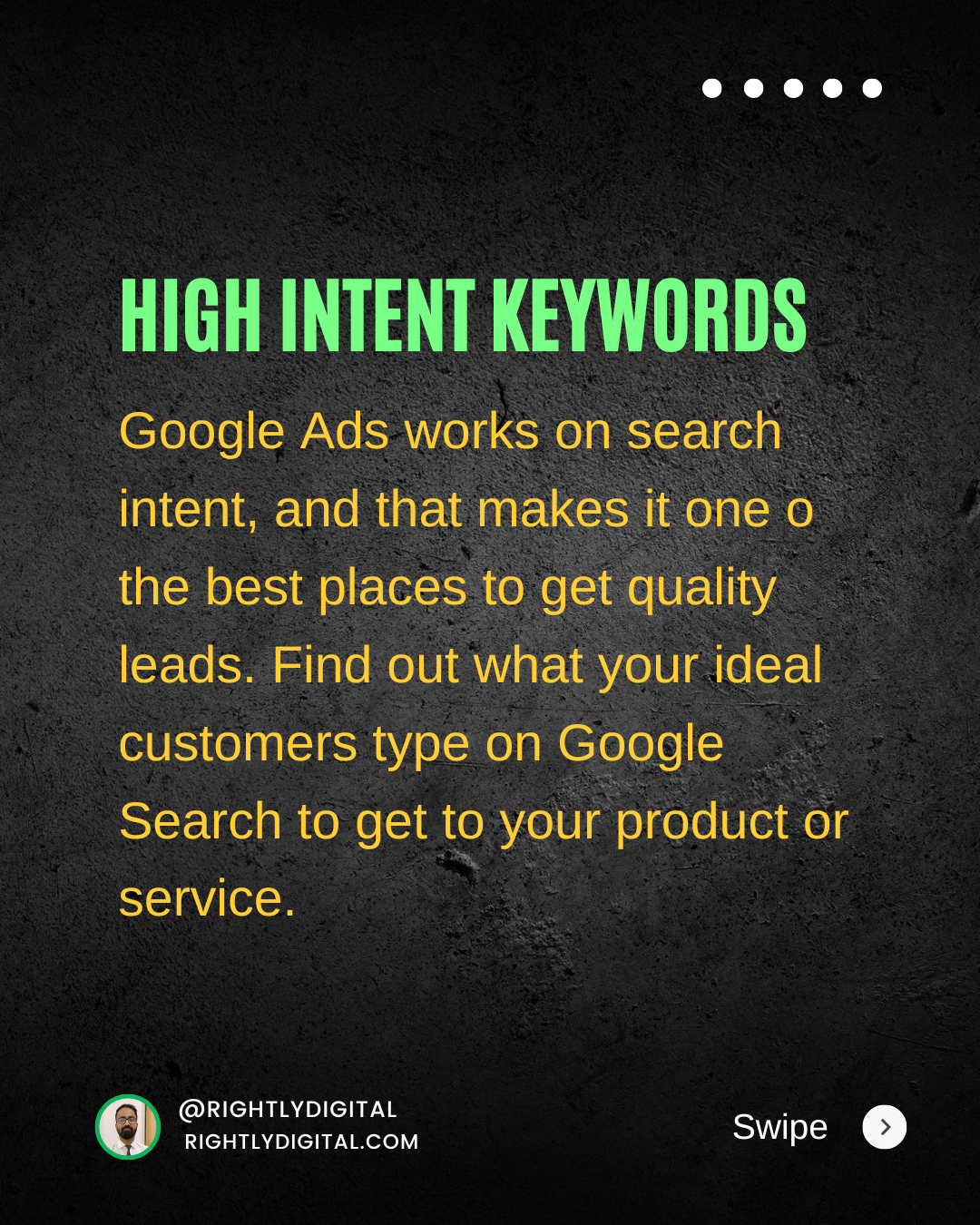 If you want to reach the perfect target audience, you need to ensure your keyword targeting is precise.
Google Ads works on search intent, and that makes it one o the best places to get quality leads. Find out what your ideal customers type on Google Search to get to your product or service.
Fortunately, one of the best tools that is available right now for keyword targeting is provided by Google itself – It's the Google Keyword Planner
You can search based on keywords or by adding the link of your website (or your competitor's website) and it gives you keyword volume, bid amounts along with the avg monthly searches.
Using this data, you can select the high-intent keywords that are relevant to your business and add them as part of your campaign strategy. 
Besides this, you can also use other tools like UbberSuggest, SEM Rush, Ahrefs, and Google's suggestions when you type your query on the search engine.
Use negative keywords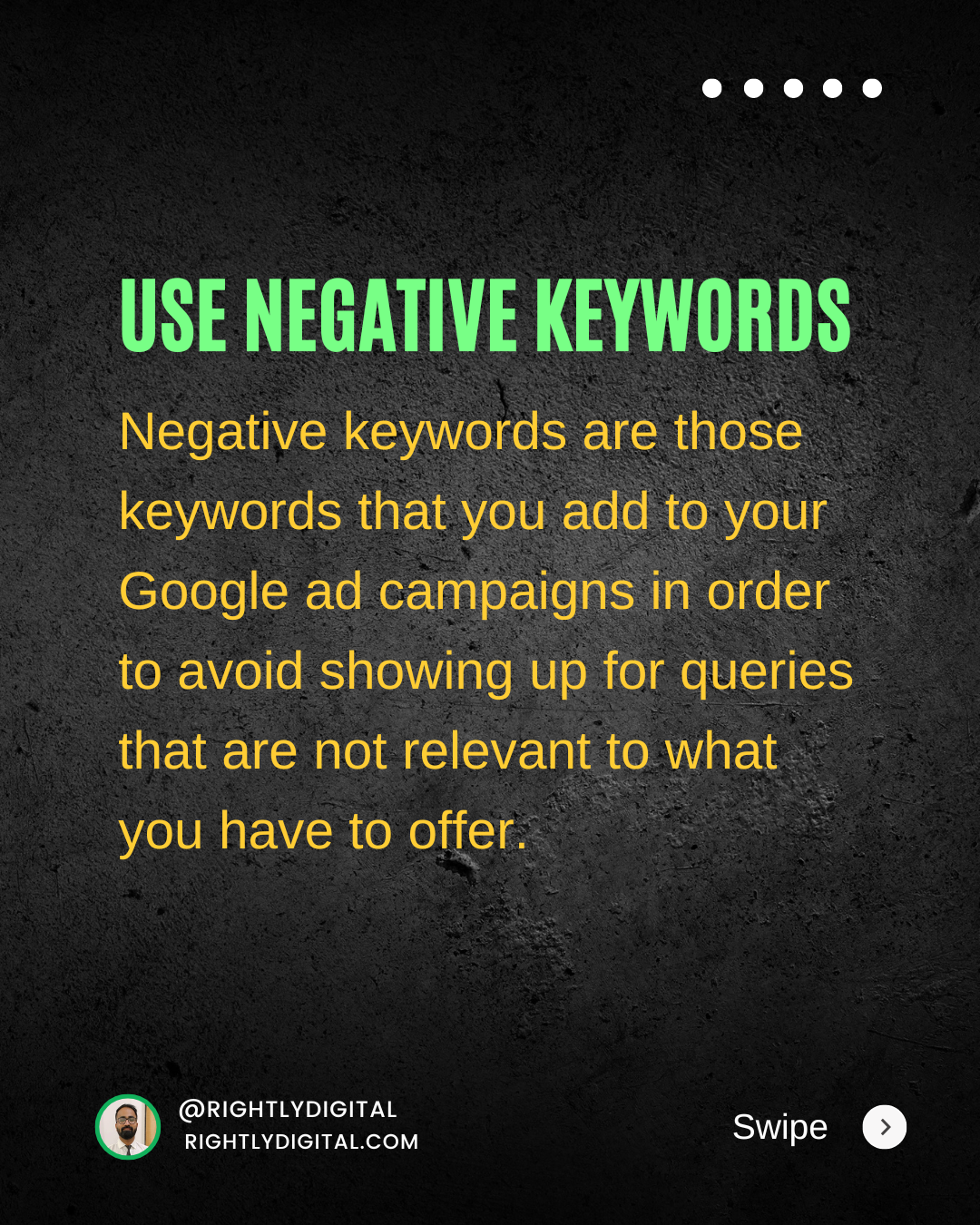 Negative keywords are extremely important when running your Google ad campaigns. When you use negative keywords, you end up saving a lot of money and improving the quality of your leads.
But what are negative keywords?
Negative keywords are those keywords that you add to your Google ad campaigns in order to avoid showing up for queries that are not relevant to what you have to offer.
For example, say I want to start a digital marketing course and I want to target people who are looking for 'digital marketing courses in Mumbai.' However, I want to make sure that my ads don't show to those people who are looking for free digital marketing courses.
In order to avoid this, I will add "free" as a negative keyboard in my ad campaigns.
Now negative keywords are added with a minus sign (-) in front of the keyword.
However, you can also add them by selecting the add negative keyword option in the keywords section of your campaigns.
There are even different types of negative keywords such as Broad Negative Keywords, Phrase Match Negative Keywords, and Exact Match Negative Keywords.
In my example, I have used a phrase match negative keyword.
If anyone types 'free digital marketing courses in Mumbai', my ads will not show up, because the query has the word 'free' mentioned. My course is a paid course and it will clearly not fulfill the needs of those users who are looking for a free course.
If all of this is confusing to you, check out this video below on types of keywords in Google Ads
Write Killer Ad Copy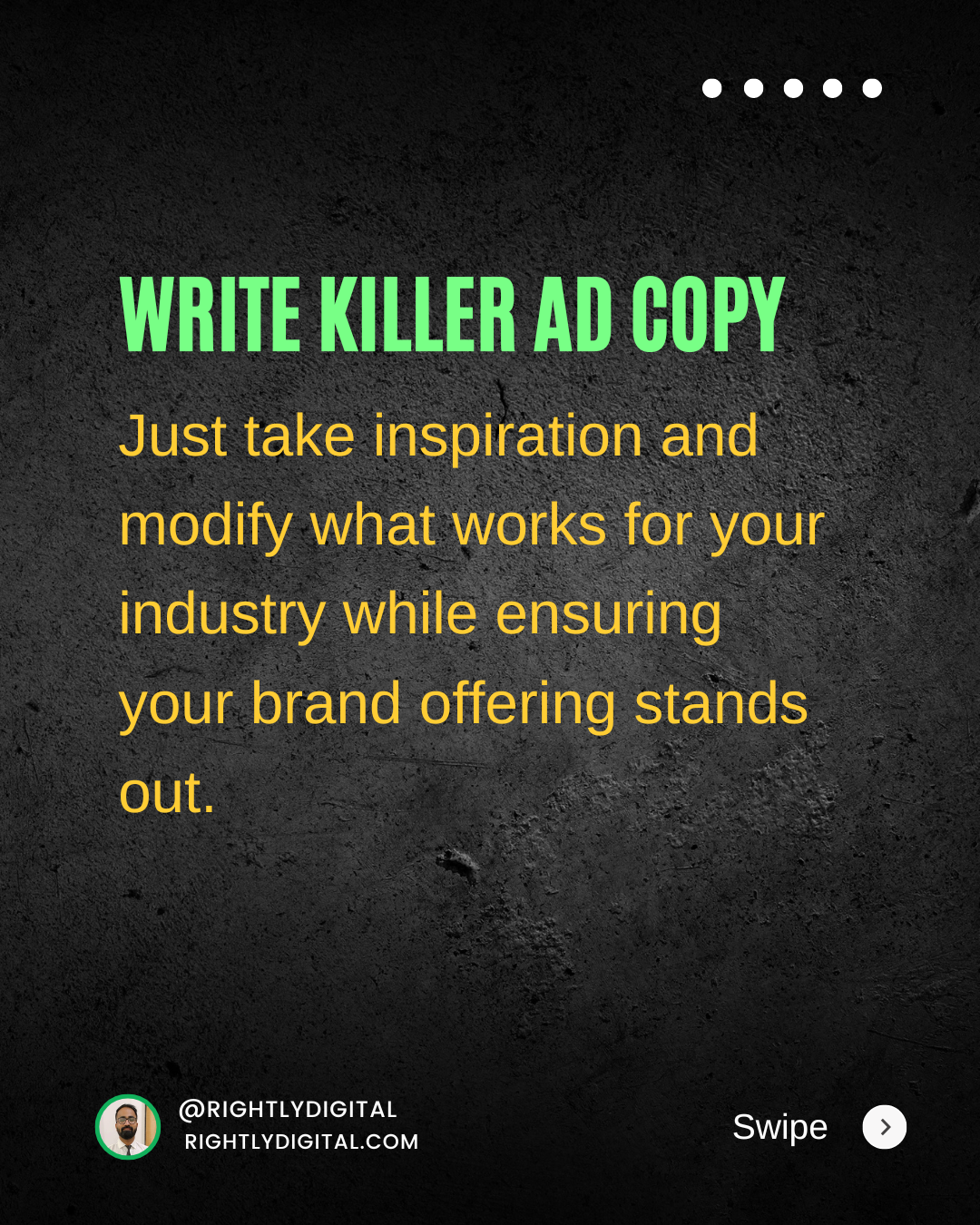 Writing killer ad copy for your Google Ads can be really frustrating. Not only do you need to be able to grab the attention of your user almost immediately, but you also have to ensure that you do not exceed the character limit and at the same time, create multiple variations that entice users to choose your product over others.
But remember this, you don't have to reinvent the wheel when writing Google Ads, just take inspiration and modify what works for your industry while ensuring your brand offering stands out.
A few suggestions when you are writing high-converting Google Ads copy are as follows:
Your first headline is the most important one. Stick to what is highly relevant to the user's search query. Use title case throughout your headline copy. This will grab attention. If a client is looking for a 'digital marketing freelancer in Mumbai', I will ensure my Headline 1 is Digital Marketing Freelancer
Your second headline can build upon the first headline by either adding urgency, using the brand name (if it's famous), or adding a USP. For example, my headline number 2 would be Get a Free Strategy Call Now
This would make the ad appear as Digital Marketing Freelancer – Get a Free Strategy Call Now
Your description one which is 90 characters long can further emphasize what makes your brand unique. You can mention the benefits of hiring you, awards that you may have won, any discounts that you offer, years of experience that you have in the industry, etc.

Description two should highlight the action you want your customers to take, for example, we offer guaranteed leads in just 7 days, call us now, the lock is ticking, you can't afford to lose out. Call today.
Follow this formula to write the rest of your ad copy. Make sure you also add site links, call outs and other ad extensions that increase the overall quality of your Google Ads
Optimize your landing pages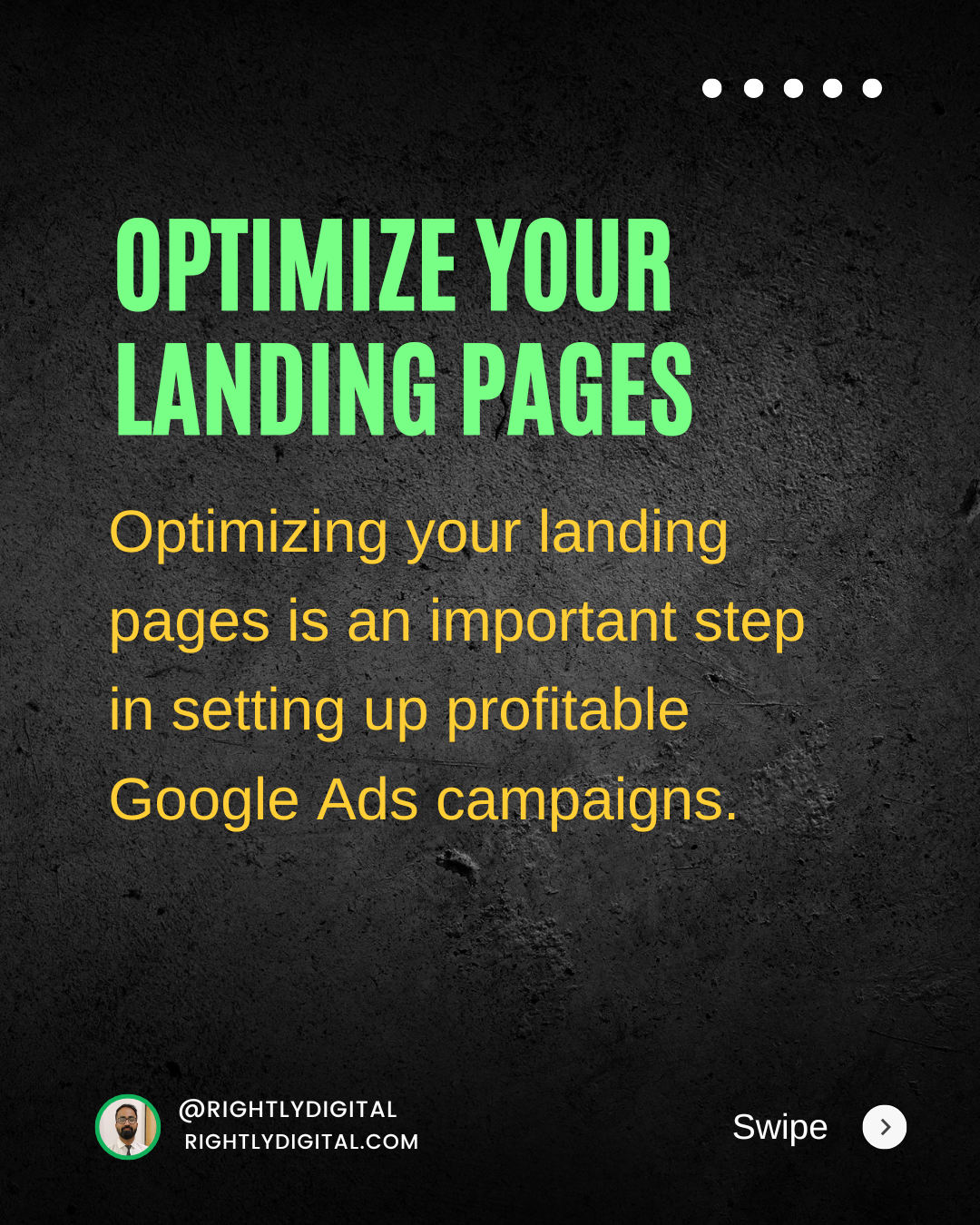 Make sure that the landing pages for your ads are optimized for conversions, with clear calls to action and minimal distractions.
Optimizing your landing pages is an important step in setting up profitable Google Ads campaigns. Here are a few ways to optimize your landing pages for conversions:
Make sure the page is relevant to the ad: The landing page should be directly related to the ad and the keywords used so that users have a clear understanding of what they will find on the page.
Use a clear and compelling call to action: The landing page should have a clear and prominent call to action, such as "Sign up now" or "Buy now", so that users know exactly what they should do next.
Keep the page simple and uncluttered: The landing page should be simple and easy to navigate, with minimal distractions. This will help to keep users focused on the goal of the page.
Use images and videos to supplement the text: Use images and videos to supplement the text on the page and make it more engaging.
Use high-quality images and videos: Use high-quality images and videos that are relevant to the ad and the landing page to make them more appealing to users.
Use responsive design: Make sure that your landing page is optimized for different devices and screen sizes so that it will look great on any device.
Optimize the page speed: Optimize the page speed to make sure that the page loads quickly.
By following these tips, you can optimize your landing pages and increase the chances of users taking the desired action on your website, which can help you to achieve your goals and drive more conversions.
To Summarize
If you want to create profitable Google Ad Campaigns in 2023, follow these five actionable steps
Set up an Advertising Budget
Select the Right Keywords
Use negative keywords
Write Killer Ad Copy
Optimize your landing pages
Now all of this may seem too overwhelming for you, and you have a business to run. If you need my help with your Google Ads campaigns, and were looking for an experienced Google Ads Freelancer, get in touch with me by hitting the WhatsApp button on the right.
Odell Dias is the founder of RightlyDigital.com where Online Marketing concepts are made easy. He has over 6 years of experience in the Digital Marketing industry, helping brands and individuals alike to achieve their marketing goals. He is known as one of the best digital marketing freelancers for small-to-medium-sized businesses.