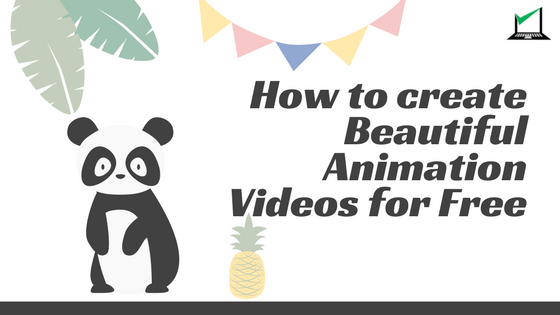 Videos are slowly becoming one of the most preferred types of content consumed on the Internet. In fact, 45% of people watch videos for more than an hour on YouTube and Facebook.
Research shows that by 2019, 80% of all internet traffic will be via videos. That being said, adding videos as part of your digital marketing artillery has never been more important than now.
We all know that creating animated videos is expensive and requires a substantial amount of investment too, but what if you don't have the budget for the same.
How do we create beautiful animated videos without possessing any animation skills and how long would it take to create such videos?
All valid questions, but you have nothing to fear because Rightly Digital is here! (sorry for my bad attempt to rhyme)
Today you will learn how to create animation videos for your website within minutes, without any animation skills and for absolutely free.
Bonus Infographic on 127 Facts You Probably Didn't Know About Video Marketing at the end of this post
Odell Dias is the founder of RightlyDigital.com where Online Marketing concepts are made easy. He has over 6 years of experience in the Digital Marketing industry, helping brands and individuals alike to achieve their marketing goals. He is known as one of the best digital marketing freelancers for small-to-medium-sized businesses.